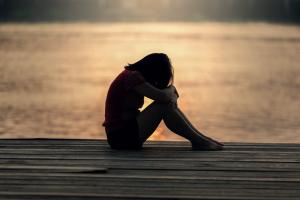 The comment said by Elder Cook during General Conference was problematic for a variety of reasons… although I'm totally willing to give him the benefit of the doubt that he was in no way trying to blame victims…
At the same time… Elder Cook has access to monies, resources, professionals, and voices of victims that he is not tapping into… and so it's difficult and even inappropriate to continue to give our leaders a "pass." Our church should know how to address sexual misconduct and sexual assault much better than it currently does by now.
I was asked to give my opinion on the matter to the Associated Press.
My main points to the reporter were:
1. The march to protect Lds children (protectldschildren.org) had just happened. Many victims of direct ecclesiastical abuse or indirect neglect of abuse were coming forth and presenting their stories directly to church leadership… plus the entire debacle of the Mormon leaks in the last few weeks. So there were a lot of people waiting to see if anything would be addressed directly during General Conference. Any responsibility taken. Any apology offered. This one sentence came woefully short. And victims voiced their concern and sadness (the main voices we should be listening to).
2. Cook used indirect, vague language (for some even implicating the victim/survivor). This is why it would behoove the church to speak to trauma-informed or accredited sexual therapists to help them language things that would be meaningful and healing for victims to hear.
3. Why is "immorality" used to implicate "sexual sin" to begin with? There are many type of "immorality" and another reason why this language is inappropriate and lacking. (next post will address this directly)
3. "Non consensual immorality" was quickly followed by a comment about "consensual immorality"… making these two too closely tied together… Especially when we have a history of holding victims responsible for repentance for abuses they have survived. Our leaders should have had a special talk or address even outside of general conference to talk about this very important topic appropriately, succinctly and thoroughly.
Mormon leader's remark on sexual misconduct draws criticism
Mormon Leader's Remark on Sexual Misconduct Draws Criticism
Natasha Helfer Parker, LCMFT, CST runs an online practice, Symmetry Solutions, which focuses on helping families and individuals with faith concerns, sexuality and mental health. She hosts the Mormon Mental Health and Mormon Sex Info Podcasts, writes a regular column for Sunstone Magazine, is the current president of the Mormon Mental Health Association and runs a sex education program, Sex Talk with Natasha. She has over 20 years of experience working with primarily an LDS/Mormon clientele.