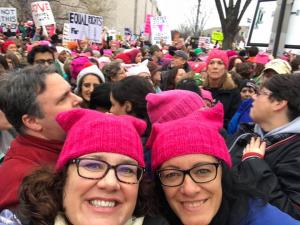 The Mormon tradition has a long, beautiful history with the concept of being a "witness."
We are encouraged to be witnesses of Jesus Christ. The Book of Mormon is seen as a second witness of Christ partnered with the Bible. We have official witnesses witnessing our sacred ceremonies such as baptisms and weddings.
I would ask at this time of potential discipline of our dear sister, Gina Colvin (aka the Kiwi Mormon here on Patheos) where witnesses will be brought against her… that those of us who have been touched, moved and/or healed by her presence in our community… in our tribe… would offer our own witness directly to the local leaders responsible for her disciplinary court scheduled for December 20.
Please consider writing your witness in behalf of Gina to:
Bishop Josh Shaw: jlsabashaw@gmail.com
Stake President Jared Ormsby:
jaredormsby@gmail.com
I would be happy to compile them if you send to me as well so Gina can know what's been written on her behalf. I will be sharing them here on the following blog post. Please make sure you tell me if you want your name included or not. Nhelferparker@gmail.com
And please share with others who would be willing.
I would recommend reading her latest blog post: When the LDS Church Disciplines a Woman
Natasha Helfer Parker, LCMFT, CST can be reached at 
natashaparker.org
 and runs an online practice, 
Symmetry Solutions
, which focuses on helping families and individuals with faith concerns, sexuality and mental health. She hosts the 
Mormon Mental Health
 and 
Mormon Sex Info
 Podcasts, is the current president of the 
Mormon Mental Health Association
 and runs a sex education program,
Sex Talk with Natasha
. She has over 20 years of experience working with primarily an LDS/Mormon clientele.