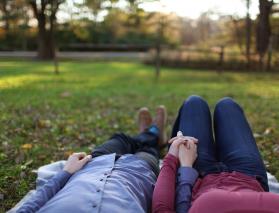 I was recently contacted by the author of the newly released book: "And It Was Very Good: a Latter-day Saint's Guide to Lovemaking." He asked if I would be willing to edit his work and give him feedback, which I was happy to do. He is writing from the perspective of a father of 7 children; wanting his kids to have access to comprehensive sexual education in a way 
that will also honor his/their values from an LDS framing.   Although I do not agree with everything in the book,  I do agree with the majority… he was open to my feedback which led to very satisfying dialogue between us. 
I recen
tly interviewed him for the Mormon Sex Info Podcast, and you can see the live version on the facebook page. 
You can also find the amazon paperback and kindle versions.
Please support the Mormon Sex Info Podcast by becoming a subscriber (
mormonsexinfo.com
), liking the facebook page, and/or giving this page a review.