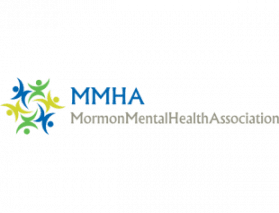 I am extremely fortunate to work with some of the most amazing people advocating for the LDS/Mormon community from a mental health perspective. We spent yesterday and today working as a board to get this statement released. We work hard to balance within our community a respectful approach to values and faith while not backing away from our ethical responsibility to present evidence-based, health centered practices.
Please share as a resource where appropriate.
https://www.mormonmentalhealthassoc.org/november-5th-policy-reversal?fbclid=IwAR1UZAN90wj9ndkJPHjNKSnIg01ceK3jJ1j1Dbypez5FpfCs7LdHYE0OGnw
Natasha Helfer Parker, LCMFT, CST can be reached at natashaparker.org and runs an online practice, Symmetry Solutions, which focuses on helping families and individuals with faith concerns, sexuality and mental health. She hosts the Mormon Mental Health and Mormon Sex Info Podcasts, is the past president of the Mormon Mental Health Association and runs a sex education program, Sex Talk with Natasha. She has over 20 years of experience working with primarily an LDS/Mormon clientele.