Due to restrictions regarding public meetings, THRIVE will not be holding the faith transition class series we were planning on offering for the next 5 weeks (Wednesday nights). Instead, I will be holding an online support group tomorrow night where people can show up to ask questions, chat and discuss topics, share resources, make fiends, etc.
If it's a desired enough event, I may repeat it until our classes can resume. Let me know if you plan to attend.
Zoom link included in both this post and the flyer. https://zoom.us/j/316723645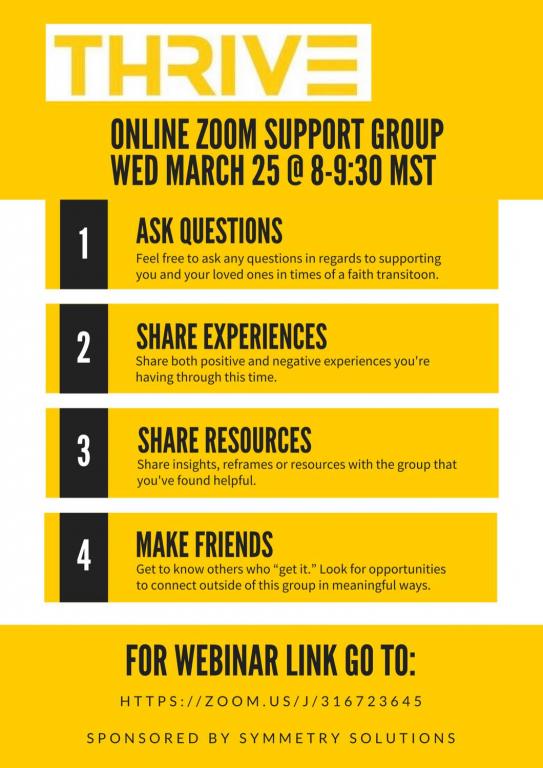 ---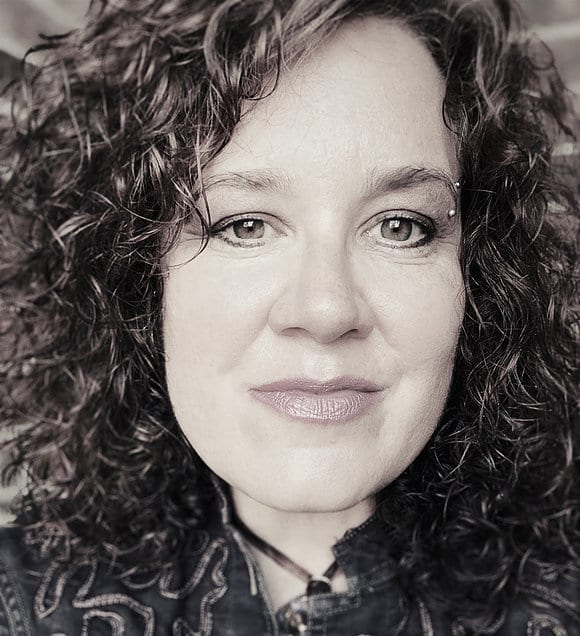 Natasha Helfer Parker, LCMFT, CST, CSTS can be reached at natashaparker.org and runs an online practice, Symmetry Solutions, which focuses on helping families and individuals with faith concerns, sexuality and mental health. She hosts the Mormon Mental Health and Mormon Sex InfoPodcasts, is the current past president of the Mormon Mental Health Association and runs a sex education program, Sex Talk with Natasha. She has over 20 years of experience working with primarily an LDS/Mormon clientele.