Well that was a load of crap.
My family have stayed healthy, so I'm grateful for that. I even got a book out back in January—The Seventh Trumpet, a short story collection in the post-apocalyptic magical realist genre. Check it out!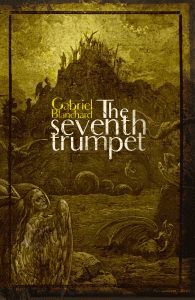 I normally do a review of my top ten whatevers of the year on New Year's Eve, and this year is no exception. It wasn't a strong year for the arts, naturally enough, but some creators coped exceptionally well. Here's my top ten list of books, podcasts, and so forth that I discovered or particularly appreciated (for distracting me from) this year!
10. Elite (a Netflix original by Carlos Montero and Darío Madrona). This is a high school soap, hailing from and set in Spain. It opens on a murder investigation: a sixteen-year-old girl has been killed, and a fellow student is suspected. The acting and characterization are excellent—this show got me as invested in its well-written straight relationship as I was in its well-written gay relationship, and almost every character proved themselves more complex and human than they seemed at first glance. It has some flaws (like framing a school policy forbidding a Muslim student to wear her hijab as strict-but-fair instead of bigoted and irrational), and there's a lot of sex in it, but in general I recommend it. (Trailer.)
9. Legal Eagle (a YouTube channel on law in practice and media by lawyer Devin Stone). I've watched a lot of YouTube this year; I originally found out about this one through a Lindsay Ellis video about a copyright lawsuit (caution: wolf porn). I checked out his stuff for myself, and Stone breaks down a lot of legal issues in a really interesting way. He also reviews law as it appears in media, from South Park's "Chewbacca Defense" to My Cousin Vinny.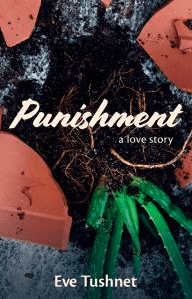 8. Punishment: A Love Story (a novel by Eve Tushnet). Are you looking for a graphic queer novel about deeply flawed characters seeking growth in DC during the 2016 election? Well, this is the book for you! Our central protagonist, Desiree Schulman, has recently been released from prison, and is now at a halfway house ("Love's Labors Loft") and working as a cleaner. She reconnects with friends from a BDSM brunch she used to attend, and decides to make a few fumbling attempts to connect with the God of her semi-practicing Jewish childhood. She gradually comes to care deeply for the other women at Love's Labors—and for a newcomer to the brunch group, a girl named Tonya, whose home life seems to have some weird stuff going on …
7. Sideways (an anonymous YouTube channel). One of my favorite discoveries this year has been Sideways. This channel is about music, mostly as it relates to film. He breaks down music theory in interesting, accessible ways, and explains some really interesting (and, occasionally, terrifying) behind-the-scenes stuff about music production. His video on the soundtrack of Into the Spiderverse is a great place to start.
6. Sarah Z (an eponymously-named YouTube channel [but note that it's pronounced "Zed," not "Zee"]). Sarah Z is a culture and media critic, rather in the tradition of Lindsay Ellis. Her content deals extensively with fan communities, and often discusses gay and trans themes (and the PR surrounding them) in modern media. This video offers a great introduction to queerbaiting—i.e. the practice of dangling a possible queer interpretation of a character/queer relationship/etc. in front of fans in order to keep them invested in a show, without actually delivering on the representation.
5. Jenny Nicholson (another eponymous YouTube channel). Jenny Nicholson also discusses culture and media; she's principally a reviewer. However, she does branch into cultural criticism (like discussing the life-cycle of the brony fandom or discussing which Creepypastas worked and why). Her combination of a wide-eyed innocent affect with extremely incisive humor won me over instantly, and her review of Beastly, a terrible modern-day adaptation of Beauty and the Beast, had me in stitches.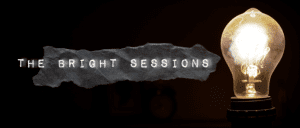 4. The Bright Sessions (a podcast by Lauren Shippen). If people had real superpowers, that would be incredibly confusing and stressful—they'd need therapy, right? Enter Dr. Joan Bright, formerly of the A.M. (the Atypical Monitors), who offers exactly that. The conceit of the podcast, at least in the first couple seasons, is that it's the audio notes and occasional voicemails of Dr. Bright as she treats her handful of "atypical" patients, helping them come to understand and control their abilities. I just discovered it this summer, and I've already listened to it two or three times.
3. Joe Cardamone (photographer). Joe is a friend of mine, who lives outside the city. In addition to acting, he's taken up photography in the last couple of years, and he has quite an eye. He's covered a number of prominent events of 2020, including a BLM march here in Baltimore, the celebrations in DC after Biden's victory was declared in November, and the under-attended "Million MAGA March" not long thereafter. He also took some beautifully eerie shots of both Baltimore and DC at the apex of the quarantines, looking like complete ghost towns.
2. A Choir of Lies (a novel by Alex Rowland). I gambled on this—I'd never read any of Rowland's work before. I inhaled it. The book's about 450 pages, and I think I'd read it twice within a week of getting it. The plot is basically an adaptation of the Dutch tulip bubble, but narrated by two different traveling bards, called Chants. In a stroke of technical brilliance, Rowland treats the main body of the text as a manuscript written by one Chant to the other, and then uses footnotes and a few interspersed chapters to represent the second Chant's commentary and perspective. I've rarely read a fantasy novel that's smarter or more fun than Choir.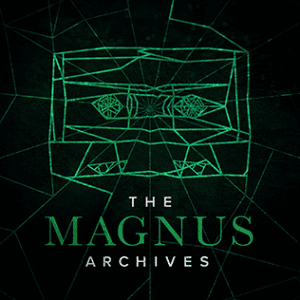 1. The Magnus Archives (a podcast by Rusty Quill). Words fail me. This is one of the best podcasts I've ever heard. It starts off as a series of audio recordings done by the head archivist of the Magnus Institute, a paranormal research organization. Initially it's kind of monster-of-the-week (though exceptionally inventive and creepy even just at that), but slowly, the contours of a far vaster and more sinister reality begin to emerge. There are currently about a hundred and eighty episodes, and I am champing at the bit waiting for the second half of Season Five. A+!
And finally, here's wishing everybody a better 2021! I used to use the principal languages of the ten countries I get the most traffic from to do this, but I don't have access to that data on this platform, so I'm guessing based on the past:
Bonne Année
Frohes Neues Jahr
Selamat Tahun Baru
明けましておめでとうございます
Szczęśliwego Nowego Roku
Feliz Ano Novo
С Новым Годом
Feliz Año Nuevo
Щасливого Нового Року
Happy New Year!
---
Page images provided for under fair use.