In a previous blog (https://www.patheos.com/blogs/musingsfromthepew/2021/09/famous-churches-still-serve-their-communities/), I mentioned that my husband and I have traveled quite a bit, mostly in the United States.
In our travels, therefore, we have attended Mass at many different churches. As previously promised, I will occasionally share some observations about these churches as part of my "musings." Future blogs will focus on individual churches, but here I would like to preview lessons learned as we wandered from "pew to shining pew."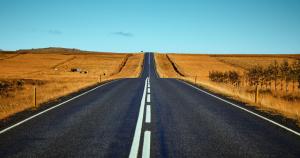 I once knew a parish priest whose Sunday "hobby" was going to the big city nearby so he could go to Mass at a variety of other parishes. My initial reaction to his Sunday ventures was: "Hasn't he had enough of Mass? He probably says two himself on Sunday. Doesn't it get boring?" (I know, I know – Mass can never be boring in the right frame of mind. Shame on me!)
His visits were a way for him to see how others interpret the liturgy, conduct Mass, and organize parish functions. I have learned through my own travels that this priest had a very good idea. It leads to some thought-provoking insights on Catholic parish life in America and one's own appreciation of the Mass.
Universality of the Church
Of course, none of this would work if it weren't for the universality of the church. We know what to expect and what to do no matter where we go to Mass. The bonus is realizing a camaraderie among fellow Catholics — strangers with whom we have so much in common.
On a trip to San Francisco, we purposely chose a Mass in Chinatown celebrated in Chinese so we could hear the sound of the familiar responses in that language. (We've attended services in Czech, German, Polish, Latin, Spanish, and Vietnamese also.)
A helpful deacon, seeing two obviously non-Chinese people in a pew, hurried over to tell us in English that Mass would be in Chinese. We assured him that was what we wanted, and he was delighted by our interest.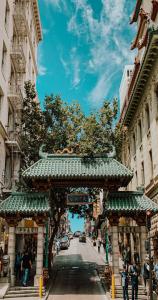 It was the first Sunday of Advent, and apparently the homily for that day is universal as well because, even in Chinese, when there is enough body language and non-translatable English terms thrown in, we caught the gist of the lesson — prepare spiritually and thoughtfully for Christmas. It's not all Santa and presents!
Same but Different
In contrast to the universality, there is a fascinating diversity in Catholic buildings and congregations as expressed in architectural styles, church décor, local customs, and unique liturgies for special occasions.
There may also be a mixture of cultures; for example, the bulletin might be in English and Spanish or Vietnamese. At one church we visited, the Palm Sunday Pancake Breakfast hosted by the Knights of Columbus offered menudo (a classic Mexican dish) as well as pancakes, eggs, and sausage!
It is really eye-opening to see how the Mass stays the same, but everything around it can come in an infinite variety of ideas. That includes parish ministries. I always pick up the bulletin to get a sense of life in that parish.
You can tell from the bulletin if that parish doesn't have much of a sense of community by the lack of services or activities. Most of the time, though, it is striking how many ministries can be crammed into one parish.
Some bulletins include helpful information about daily life or Catholic affairs for the benefit of their members, thus making the bulletin a valuable communication and connection tool.
Does your parish have the same ministries as other churches? Does it need to, or do you have different priorities? What distinctive touches by clergy and laity reflect your parish life and make it your own, strengthening your commitment and involvement?
I recommend that, if you feel in a rut at your Mass, perhaps to the point of just going through the motions of attendance, go to another parish every so often to refresh your interest. What's different and what's the same at other parishes can bring about an awakening in your participation and in your understanding of the faith.