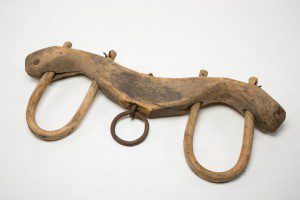 I made a mistake of uttering out loud what I was thinking in my head the other day. And, while I don't feel especially guilty about what I was feeling at the time, I think the comment has unintentionally left its mark – for better or for worse, amongst my loved ones.
A few nights back we got a call from Toronto that a beloved elderly family member, who's health has been in decline for a while, had taken a turn for the worse. It was one of those calls you know is coming, yet knocks you over when it comes. Things look bad. We just want you to know.
Immediately our family shifted into crisis mode. OK. Some of us have to go to Toronto. As the discussions began and we debated if my in-laws should just drive the 10 hours to Toronto, or is there any hope that we could find a halfway decent air fare, I hauled out some meat from the freezer to thaw and began making iftaar and dinner preps.
It was barely an hour and a half before we were to break our fast, and we had plans to go out to an iftaar that night, but that certainly was not going to happen now. As I immersed myself in food preps, my emotions took over. This family member who had taken a turn for the worse, well he was like a grandfather to me growing up. And I wanted to go and see him. But that wasn't a possibility.
"You know," I suddenly remarked, "my hands are tied. If things were different with Lil D, I'd just say, let's pack the kids into the van and we'll all drive there. It's summer break, and other than summer school, no one has any obligations. But I can't. I'm majboor (hands are tied). I can never just drop things and go. Ever."
My in-laws just stopped in their tracks. I rarely, if not ever, verbally reveal this frustration I sometimes feel, this resentment I can have towards Lil D's autism and its juggernaut hold on our lives and our decisions. Sometimes it hits us, knocks us flat on our feet during acute moments – this inability to get up and go, to do the million things we want to do with Lil D and the whole family.
But those are moments. Truly, we've been living this life for so long now, that seldom do I think this way. For the most part, we're good with our life as it is. When we are able to all go somewhere together, we do. When we can hire someone to come with all of us and assist Lil D, we do. When our family is in a position to help us, we ask. When it's better for my husband or I to stay home with Lil D and the rest of the family go do what they need to do, we do that.
Sure, sometimes I may feel left out or upset at the cards we've been dealt, the myriad of things Lil D has to deal with, but it is what it is. Living the Fractured Family life is what we're used to, and though we chafe at the yoke from the time to time, Alhamdulillah, we don't wallow. For very long.
Yoke? Did I call autism a yoke? Yes, yes it is. Lil D is the gift. He, as he is, who he is, as an entire person, is a gift. I don't resent him for a second. I wouldn't be who I am today without him. But, you might say, he is who he is with his autism. Well yes, and no.
Yeah, I (and he) could definitely do without it. That is how I feel today.