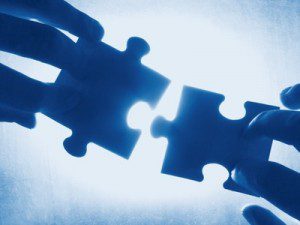 I hugged my mom goodbye. Instead of our usual tight and brief hug, I went in for a long one, nestling my head into the crook of her neck, as I've done during the times I never wanted to let her go – when she was leaving to go back home after I had given birth to Hamza. Or when I had brought an infant Amal and a newly-autism-diagnosed Lil D to her home for post-partum recovery. Or after I had come home from the hospital after a devastating miscarriage, and she was waiting for me.
The hug when we both know that we are going to get emotional. That hug.
She was leaving after living in my home with my dad and Nanima (maternal grandmother) for one month, caring for Lil D during our recent trip to India.
It had been the trip of a lifetime. It had been an experience fraught with fun, worry, joy, exhaustion and unforeseen developments. It was an experience in which everything I had worried over and planned for with Lil D went just about as good as it could've gone.
But other things that I had not anticipated at all went awry.
And yet we came through – my parents here on the home front and me, my husband, Amal and Hamza abroad. You can't say that very often in my family – that we plan something and try and execute it, and things actually go pretty close to as planned. Too many times plans have been thwarted, altered, rejected outright or abandoned in the early stages of possibility.
And every time it happens, I trot out that classic phrase – Allah is the best of planners – because what else can I say? It's all ittefaq– or meant to be.
Two weeks before we were leaving, my mom slipped and fell in her home and smashed the tip of her right hand's pinky. I rushed home for three days to look after her and take her to the hand surgeon. Over texts back and forth, my husband and I knew our trip was up in the air. But by the grace of God, she healed enough and encouraged us to proceed as planned.
They came to our home two days before we were to leave with my grandmother, settling in and getting acclimated to all things Lil D. I had written a dossier of nearly 10 pages with Lil D's schedule, his meds, his therapists, the therapy/babysitting schedule, his school information and everything I could think about his latest quirks, trigger points, issues, things to do and things you should NEVER do.
But I thought about how I make a thousand daily decisions and adjustments for him on the spur of the moment – how would they handle that? How would this all work? Why were we doing this?
We made arrangements for my grandmother, turning our dining room into her bedroom, rolling up the rugs so as not to impede with her walker and trying to make every accommodation to make things easy on her – because this was no easy task for her to come and stay in our home for a month. And yet she did it too, with some level of anxiety and trepidation, yes, but happily and quietly for our sake – so we could visit the motherland with Hamza and Amal.
Our trip went smoothly, Alhamdulillah. And I enjoyed it and chronicled everything we did knowing that this may be my one shot at doing this (traveling away so far with husband, Amal and Hamza while leaving Lil D at home). Leaving Lil D in the care of my parents was no small task for me or them. They are aging (as are my in-laws), and for them (especially my mom, who takes on the brunt of the work) to care for Lil D while looking after my grandmother is not easy. Frankly, it's asking a lot.
And I don't think I can ask this of them again. And I don't know if I have it in me to leave Lil D with non-family.
Because while shukar Alhamdulillah (thanks be to the grace of God) things went as well as they could've with Lil D (meltdowns were few, therapists and babysitters came by as promised and helped relieve my parents, he didn't get sick and school went on smoothly), things didn't go as smoothly with my grandmother.
Just two days after we arrived in India, we received an email from my husband's physician colleague at the hospital where he is based that my grandmother was in the hospital. Quick frantic calls to my mother revealed the whole story. I called my eldest brother (also a doctor) in a panic and related the story to him – he didn't know at that point.
And told my husband that I needed to go back home.
Of course this is all personal family stuff, so I won't go into details. I can say that my family, which by now I think needs to be acknowledged as the most wonderful, most come-together, most we-are-going-to-make-this work, most don't-you-worry-we-got-this family of ALL TIME, rallied around my parents. My uncle and cousin came to help out during the crucial hospital days so that my mom could be at home for Lil D when she needed to be. My brother and his family flew out for the Eid-ul-Fitr holidays and offered support and diversion when my parents needed it most.
And shukar Alhamdulillah, my grandmother improved and came home. Soon after my husband flew home as planned and helped my parents manage everything for week leading up to my return.
All this, and fasting in Ramadan.
My mom assures me that this was all ittefaq. What happened would've happened if they were back in their own home, she said. Lil D was very easy to care for, she told me, and though it was challenging to keep him in his routine during my grandmother's hospital days, it all worked out. In fact, she (as well as my dad and brother) tells me that it was better that my grandmother got sick here in my home because she got excellent and extra-special care at the hospital where my husband works and is so well connected.
Maybe all that is true. Maybe she's saying it to make me feel less guilty and better – because she's always done that for me.
She's pretty awesome that way. But we both know that more likely than not – this was a one-time deal.
So I walked in the door last week, eagerly and anxiously anticipating Lil D's reaction – and walked right into the middle of an epic meltdown, which grew worse when he saw me. There were well-aimed kicks, hits and scratches aimed in my direction. And after he calmed down, he spent the rest of the day ignoring me or deliberately climbing into my mom's lap when I tried to engage him.
But you know, though it hurt, it was also ok. Here was the proof that he knew I had been gone, that I had left him. And that he was mad at me, and he definitely was letting me know. The next day he forgave me.
I'll take that, too.