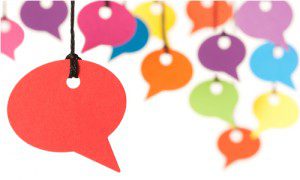 One might call me a pushover – my husband often does, saying that I'd rather keep quiet and not ruffle any feathers, except when it comes to Lil D. And even with him, in forging relationships with his teachers, therapists, aides, caregivers, bus drivers and bus aides, babysitters and everyone else throughout the years, my approach has been to win them and teach them with kindness, firmness and openness.
To try and be open-minded as to what they feel and know in their relationships with Lil D, and to know which battles are worth fighting, which I should let go and where my line in the sand is. To know that he is my only priority, but that it takes a whole community open up his world – a community that is learning as much from him as he is from them.
And this community needs to learn that words matter. So much.
It's been tough week for Lil D, with bouts of crying, wailing, head banging, aggression and flopping. Not all the time or reaching off-the-charts levels we've seen in the past. But any time he has these emotions and behaviors, whether once in several days or daily as they are happening now, is enough to send us all into a tailspin.
This morning, someone in his teaching/caregiving community – and I don't care to specify whom – asked me what was going on with Lil D. He's been terrible, this person said. Such a bad boy. Yesterday he flopped on the ground and banged his head, like an animal.
I snapped back
: Please – don't call him an animal. He isn't an animal. And he isn't bad. Something is wrong, and we are trying to figure it out, and he is not in control or responsible for his actions. He isn't a "bad boy" because he bangs his head on the wall. He is upset about something, or something is hurting him, and he cannot express it any other way until we figure out how to help him feel better.
I've held my tongue many times before. I know Lil D's caregivers, some of whom aren't as well-trained as others, genuinely care and feel for him. They are upset and sad when he goes through difficult times, and they cannot figure out how help beyond keeping him safe. They are sad that they can't understand the causations behind how he behaves.
And they sometimes couch these feelings in the wrong words. Words that hurt my heart. But in assessing these fluidly moving situations, I sometimes let it go and sometimes try and offer a quick explanation.
Then there are times when I must take them to task. I must take you all to task.  Because if I don't, how will you and I ever learn how much our words matter? Choose your words carefully. Because words matter. So much. To me, as his mother, and to Lil D himself, who understands way more than you and I will ever fully realize.
And because yes, he's been called retarded, too — I want you to watch this.