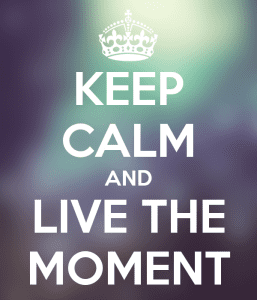 By 11:30 p.m. last night, the only two people left awake in our home were Lil D and me. The kids had gone off to bed much earlier, and their Baba had gone to sleep as well with the prospect of being woken up all night long by calls from the hospital where he worked. It had been a rough day and a rough evening with a pocket of calmness in between – like a comforting sandwich filling couched between two bad, bad pieces of bread.
And yet we had to eat it, digest it, and work with it. A bad day that chased away the pleasantness of the good day before it. This has been the week here for Lil D. Not a good day, not a good day, a really nice, good day, a bad day, and today – yeah today's shaping up pretty poor as well.
If autism (for the one who is autistic) is a lifelong management and living with various challenges, difficulties, quirks, ups, downs, medical conundrums, that which is beautiful, wonderful and uplifting, and that which is so hard, painful and heart-breaking – then it also is, at least for us, a day-to-day living. This life is not lived week-to-week, month-to-month, or year-to- year.
But day-to-day. As in, how was D's day today? How is he doing now? How was school today? How is he in this moment? How will he be in the next moment?
It's moment-to-freaking-moment.
It's the call from school, when you see your kid's school number pop up on the caller ID, and you know that if his teacher calls that 9 times out of 10 it's something bad. The call, and the ensuing conversation that breaks your heart and makes you wish you could absorb everything your child is going through, every blow he is aiming at himself, every tear he is crying, every yell that comes out of his throat, every hurt and confusion and frustration he is feeling.
Ya Rabb – give it to me. Spare the child. Give it to me.
This morning I readied my son for school, and the upset-ness of last night chased him through his sleep and continued to hound him through the morning routine. I was weary, and so was he. Don't, just don't, I said to him, as if he could control whatever he was going through. I don't have the patience.
He looked at me, and I immediately swallowed back my words.
Yes, you're right. I'll find my patience. It's the least I can do.
I'm in the car line waiting to pick him up from school. One by one the cars ahead of me pull out, until I'm the last one, and teacher on car-line duty walks up to my open window with his walkie talkie and says, They're saying it's going to take a few more minutes. Maybe you can pull into that parking space?
That is never a good sign.
He comes out flanked by two of his teachers, crying and upset. We discuss the day, and it's not good. That would be an understatement.  It's not good for two hours after we get home. That is another understatement. I send kids out with their Baba. Because that is part of this life as well – trying to spare the younger children at times when things are so difficult with Lil D.
But now he's up, twirling those beads, blanket thrown to the floor, pillows pulled out of his shirt, arms back in their sleeves. Heck, even the hood has come off. And who knows if he has fully come through whatever is going on inside of him. But for now, in this moment, he is ok. We are ok.
So forget the day-to-day. We're taking this one moment-to-moment.