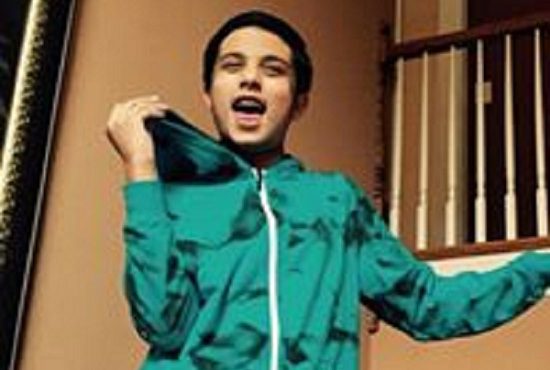 April 30, 2015 – Autism Awareness Month, Autism Truths #30
Why should you care? Really, why should you care? There is an earthquake that has devastated Nepal causing the deaths of nearly 4,000 people. In Baltimore, following the death of Freddie Gray while in police custody, the city is crying for justice, and African Americans across the country are warning that this cannot go on, that post-racial America is a myth, that #BlackLivesMatter. ISIS continues to wreak havoc. California is suffering from an epic drought. Anti-semitism and Islamophobia are on the rise.
And on, and on and on.
So why should you care about autism issues, about the needs and rights of individuals with autism? Does this small project of mine, 30 days of blogging our family's #autismtruths, one for every day of Autism Awareness/Acceptance/Action month, matter? What's the point? Why do I feel so often that I'm but a whisper of concern in a fury of the world's struggles?
Sitting here at the train station, waiting to catch the train back home after spending the last three days with my dad, I'm thinking about my kids. Fourteen-year-old D, autistic, nonverbal (but not non-communicative). Eleven-year-old A, caught up in the growing pains of middle school, pushing her limits and always surprising us with her breadth of care and concern for her brother. Seven-year-old H, our little comedian keeping us in laughter and light. Seeing his matter-of-fact acceptance and care for his older brother gives me hope for the future of these three siblings.
We all have our causes to champion, our people to support, our good to put out in the world. We all are fighting for attention from each other, because each and every thing we are fighting for is worth fighting for.
D is worth fighting for. Millions other like him, others with autism spectrum disorder – they are worth fighting for. They are worth listening to. They have worth. They have rights. They have their right to live a life of dignity and respect as anyone else. They have the right to a fair public education, to having their medical needs listened to and treated instead of being dismissed as "just autism." The right to equal treatment under the law.
A friend of mine shared her frustration today, wondering if anyone out there is paying attention. "Yes, people know the word autism, and they get excited when a child shows a remarkable skill, but when things get down to the nitty gritty … We are still catastrophically failing individuals with disabilities. From IEP violations to bullying to physical injuries to things that are a parent's worst nightmare … We've still got a long way to go folks."
She is right. When you lay out the struggles, the ways in we must do better by those with autism, it feels like our tires are ceaselessly spinning, digging deeper and deeper into a muddy rut. I go to bed at night feeling like this too many times. But then I get up and I look at D. I think of all the parents whose children are receiving an autism diagnosis. I think of all those growing up and becoming adults with autism. I think about how the only thing for us to do is move forward, do our best, make our mistakes, forgive ourselves and try harder.
I think of everything, everything D has accomplished, learned, absorbed and taught us. He wakes every morning and trusts us to do right by him. He takes my hand and leads me forward, teaching me life's greatest lessons, all through the grace of God.

To all you new to the autism journey, you will soon learn the truth that I know – our children make us, break us, and then make us again. And we are better for it.
Those of you who know someone with autism or are just here to learn, the last autism truth I want to share with you this month, the last truth that is personal to our family is this: There is no other way for us to live but truthfully. And in whatever ways, small and big, by writing and sharing, by working to create a community of care, by raising our children to respect each other and stand up for each other, we will live truthfully. We will live out our autism truths privately, publicly, in pain and in joy.
We will demand that you live truthfully as well.