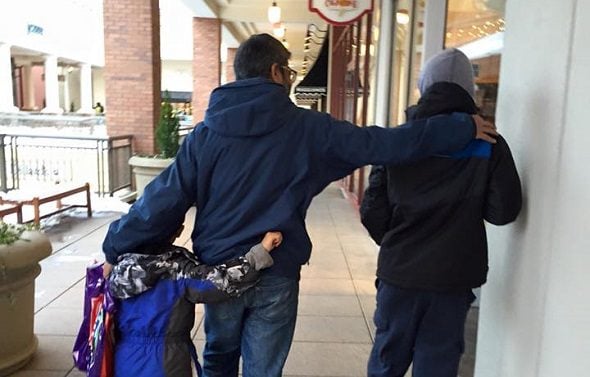 "Dr. Ali, Patrick is ready in exam room 2."
I glanced at my computer screen to look at my schedule: 11:30 a.m. Patrick Smith* follow-up visit; 11:45 a.m. John Doe* new patient evaluation. I was half way through my typical day with ten more patients to see, charting to finish on all my patients for the day, and patient phone calls and messages to answer.
Patrick is a 23-year-old young man who has been my patient for the past five years. He has cerebral palsy and is non-verbal and wheelchair bound. He has chronic lung infections and a tracheostomy. I see him for chronic pulmonary and sleep issues. His mother always brings him for every medical appointment. This was supposed to be a routine follow-up visit.
I went in to see him and subconsciously was aware that I had 15 minutes to go over his medication list, update any events in the past year, examine him, talk to his mom and come up with a treatment plan for the upcoming year; after that I had to enter everything into his electronic medical record. Patrick had a fairly good year. He has one or two episodes of pulmonary infections a year, for which I prescribe antibiotics. He also takes sleep aids at night.
"Well Mrs. Smith, everything seems to be going pretty steady, I will update Patrick's medication list and print his discharge instructions for you, and I'll see him again in a year."  As I stood up to leave I could see that Mrs. Smith was worried, her eyes were quivering.  "Is everything okay Mrs. Smith? Is there something bothering you?"
Tears started rolling down her cheeks, and we spent the next ten minutes going over all her struggles over the past year and her anxiety about her son's care, now that she was getting older. I patiently listened without offering much medical advice or solutions for her concerns. She was unburdening herself, and at the end of it she felt a whole lot better. I walked her and Patrick over to the checkout desk, and we made a follow up appointment for a year.
I was already 15 minutes behind for my next patient and still had not done any of the charting in Patrick's medical record. In today's world of medicine, where efficiency, productivity and metrics are used as a measure of a physician's performance, compassion often goes unacknowledged, or worse, by the wayside.  I am not suggesting that physicians and health care providers these days lack compassion; however, many of us, including myself, are sometimes guilty of rushing through our patients in order to stay "efficient" and "productive."
There are no metrics that measure compassion, tenderness and kindness. Physicians do not get any "extra credit" for practicing these qualities.
My wife and I were recently thinking about the numerous physicians that our son, who is now almost 18 has seen throughout his young life for various issues and co-morbidities related to his autism spectrum disorder. Pediatric ophthalmologists, behavior developmental pediatricians, gastroenterologists, urologists, hematologists, neurologists, sleep doctors, psychologists and so on. Most of D's doctors are great clinicians, but there are some who are truly exceptional — those who genuinely care about D's welfare and go that extra mile to pay attention to his non-verbal cues and listen to us, help allay our fears and concerns.
D's primary care physician is one such exceptional doctor, his dentist is another one. As parents of a child with autism and special needs, we both know how difficult it is to find that right combination of clinical acumen as well as compassion and kindness in a medical provider. My wife and I have also had disagreements about certain physicians that D has seen over the years.  Being a physician myself, I am sometimes more forgiving of a doctor's deficiencies in bedside manner or apparent lack of empathy, as long as D's medical care is not compromised.
My wife has sometimes said to me, "I don't care if you're the most brilliant physician in the world. If you cannot treat my child or me with dignity and compassion, then we don't need to see you." Most doctors are accomplished at treating the medical conditions that their patients see them for, but often that's not all that the patient and their family are looking for. Having been on both sides of the fence as a physician and as a parent of a child with a lifelong disability, I have become more cognizant of the importance of these "unquantifiable metrics" of compassion, kindness and empathy.
I worry about the care that is available to adults with disabilities and special needs. There is a lot out there for kids, but the stakes are higher as a person transitions into adulthood. Patients can be turned away easier. And, that patience and time needed to truly get to know a patient, how they communicate and what their ailments are is hard to do in this metric-driven world of medicine. I often think about how we as physicians can change some of our practices and mindset to better help such patients.
My son has profoundly and positively impacted how I care for patients and all who I accept to see, patients who are often turned away by other doctors.
Doctors who take care of people with special needs and their families are a rare breed. Those that do it with that extra level of compassion and kindness are truly exceptional, and they often do not get the credit they richly deserve. To all those doctors and health care providers who demonstrate these extraordinary qualities, I salute you!
*Name changed to protect patient identity and privacy