I've been thinking that I should be writing. I should be talking to you, telling you what's been happening…but the words wouldn't come. My life hasn't been that interesting lately. I guess.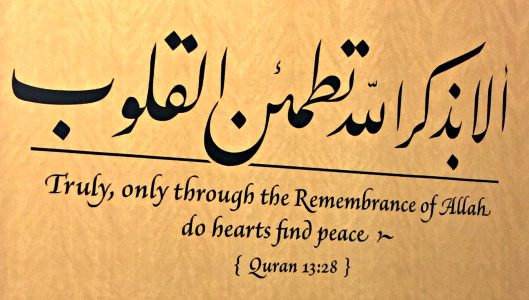 I've been working on getting Mr. Fox ready to go to college. That is the biggest thing in my life. Going on college tours has been a new experience for me. When I was in high school, the school counselors weren't that great. I think I met with mine once? No one really had any inkling that I wanted to go to college, unless, of course, you actually talked to me. To be honest, from the outside looking in, my high school career didn't give anyone any clues that I was college bound. I took the classes that were interesting to me and were needed for graduation. I had no idea that there was a list of classes that I should take for college prep. I was wrapped up in the tornado of my emotional life, my friends, my family life, and getting through school.

But if you talked to me, you'd have known that I planned on going to college. I had always planned on getting a degree. Now, I didn't have a choice in where I was going.  My parents always told me that since my dad worked at the university, I would go there. Shopping for a school wasn't a thing. Neither was taking the ACT for a high score. I just took it once, got a score that got me into the university and was happy.
So, I feel like I'm flying blind with a flight plan pamphlet. My son said the other day that he feels so much like a guinea pig. I wish I knew how to do this before it was time for him to travel this path, but I didn't, I don't. I read, I ask counselors and friends for advise, go to all the meetings and talk with him and his friends as much as I can.
Large, medium or small school?
Urban, suburban or rural?
What course of study?
Checklist: Medium size school, Campus setting, Urban with green space, Fencing, Pre-Med track, MSA.
He applied to a bunch of schools and got quite a few letters of acceptance. Some of the schools are further away than I'd like, some of the schools are less diverse than others. One of the schools has a Muslim Student Prayer area and has Student led Jummah every Friday.
This is the biggest thing in my life right now. Every time I sit down to talk to you about it, I cry. Big, UGLY tears. My baby is preparing to leave home and I have to be in the driver's seat, going to the campus visits, reminding him to make appointments, apply for scholarships, send thank you notes.
What else is happening? Big Sis isn't home yet. Its so frustrating to me that she hasn't been able to return. I wish she were here. Even though we didn't really know each other before last year, she feels like she is one of my people. I need her to be here when Mr. Fox leaves me. I'm going to need everyone to be around me when he goes to school. I might have a difficult time getting out of bed for the first few weeks.
Kate and Pea are doing well. Planning school schedules for next year, and they have been talking about what they are going to do when Mr. Fox goes to school. There has been talk of switching rooms with him. He is the oldest child, so he has the biggest room. Kate was still in her crib when we moved into our home so, it didn't occur to me that Kate and Pea would eventually share a room. I thought, oldest gets the biggest and youngest gets the smallest. Now, Kate and Pea have been sharing a room for the better part of 10 years and Kate's room is a glorified dressing room and guest room.
It would make sense for them to have the larger room, but I don't want Mr. Fox to feel like he's being pushed out. He'd still have a room, just a different one.
My political involvement hasn't changed much, I keep calling as much as I can and amplify the stuff going wrong. Boosting the signal for the Senator who is doing good things. People are sick of reading about politics everywhere they look, but it's a big deal. I did take a break for 2 weeks. I just was in emotional overload and couldn't do One. More. Thing. So, I did what I could for that time, I took care of my people and myself. I worked and exercised and put one foot in front of the other.
Locally, my friends got an idea to host a town hall meeting and invite our Congressman. We held the town hall at our Little Mosque Down the Streettm. It went really, really well. Our Congressman didn't accept our invitation, nor did he send one of his staff to meet with us, but his opponent in the upcoming election was there. So, now we have a face with the name of the guy who is going to unseat the no-show.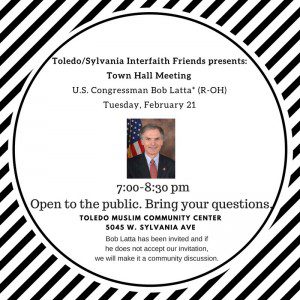 This town hall was a big deal for the LMDtS, it wasn't a 'mosque' event. We didn't talk religion and we didn't have any Muslim speakers headlining. It was a place to have the town hall. Warm, inviting room, clean bathrooms and tasty coffee and home made desserts. Quite a few of the people in attendance had never been inside a mosque before so we were thrilled to be able to invite them inside. It was good to see non-Muslim members of the community side by side with Muslim members of the community focused working towards a common goal.
So, how have you been?