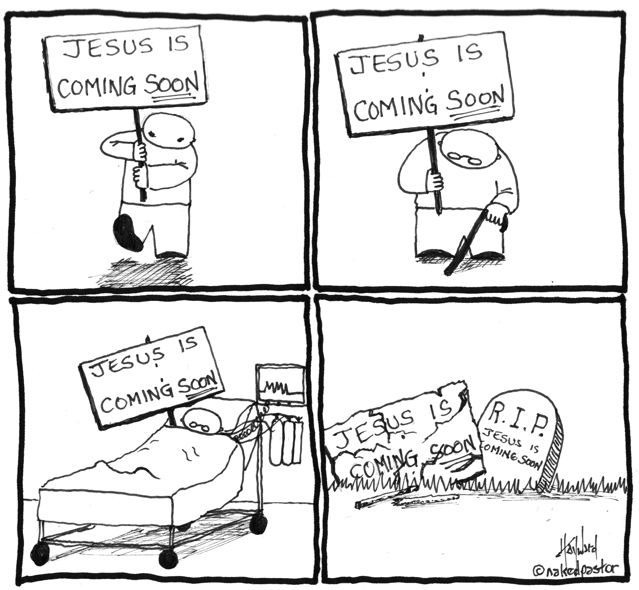 There's lots of talk… again… about Jesus coming back. Dates are set. Even though it is insisted that no one knows the day or the hour, some insist they do. It's a lousy racket because if he does come back your ministry is over. If he doesn't come back your ministry is over.
You can buy the original hand-drawn cartoon. Just email me. Or you can buy a print here.
I wrote a book of cartoons that addresses issues like these. For just $9, order "Nakedpastor101: Cartoons by David Hayward", from amazon.com, amazon.ca, amazon.de.