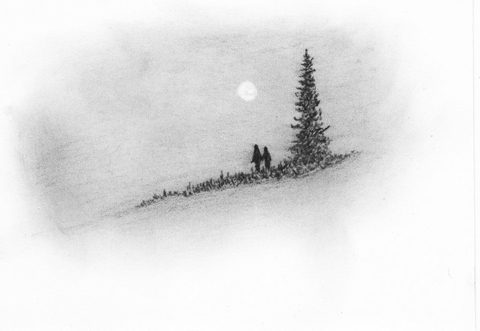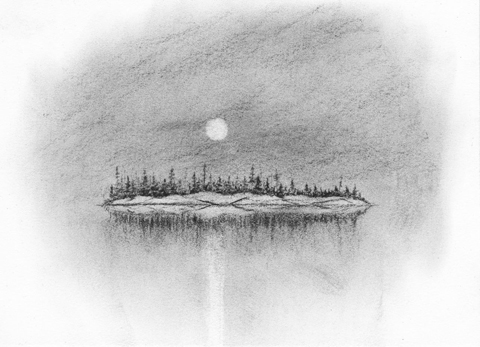 Here are 2 contemplative pieces I did this weekend. They are done with charcoal on Arches hot press cotton rag, and they each measure 4″x6″ (10cm x 15cm).
There is peace. Often I have to go outdoors to get in touch with it.
You can buy the original drawings outright here and here. Or if you prefer making an offer on ebay, here and here.