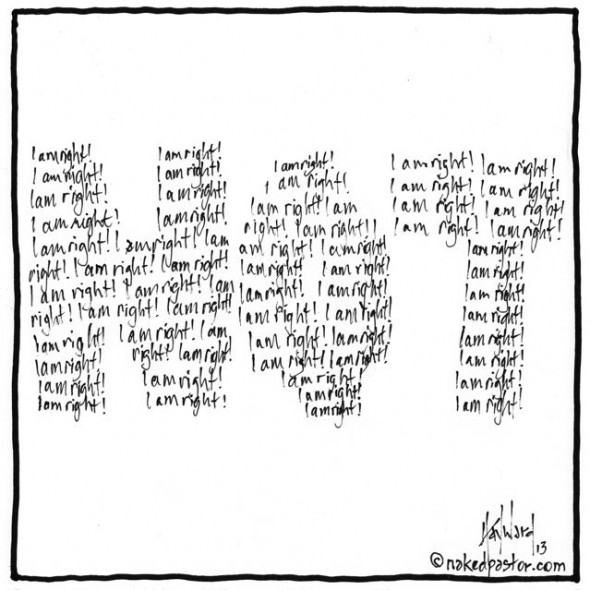 This has nothing really to do with my cartoon, but I wanted to offer an explanation about the membership subscription to The Lasting Supper. There is a misunderstanding that I'm not sure how to clear up. People jump to the conclusion that they have to pay to be a part of the community. But that's not really it. Some might feel I'm fine-tooth combing, but it is an important distinction I want to try to clarify.
People are paying for a couple of reasons:
There are people are working around the clock to make the site amazing and they need to eat. I'm upfront about the fact that I want to do this full time, and on this planet that requires income.
The members are getting tons of resources, like articles, webinars, podcasts, personal letters, personal one on one with me (I commit more time to members of this site), time together in the chat rooms, as well as free art and books, etc… tons of stuff.
The site needs a gateway to keep it safe from trolls and tyrants and antagonists, and the inexpensive $7/month is doing the trick. It is working to give the people a feeling of safety in a non-confrontational environment. I love the controversy and debates that nakedpastor stirs up, but it could never provide a safe environment for processing one's spirituality.
I don't want advertising on the site. And I despise pleas for financial support. I won't do it. This prevents that.
The byproduct that I didn't really expect is the community that is forming. I really thought the site was going to be about me providing my services and resources for people who have left the church, and that was it. This is why the site started out as davidhayward.ca.  But when it started acting like a community, that's when I felt it was important to change the name from mine to theLastingSupper. It felt weird people gathering around my name. The name needed to become something that better reflected what was going on there.
So, I contest that people aren't paying for community, but that's actually a big part of what they're getting as a consequence. And they're loving it.
I don't know how to better explain it. I hope this helps those of you who have questioned it.
If you are interested in joining The Lasting Supper, CLICK HERE.