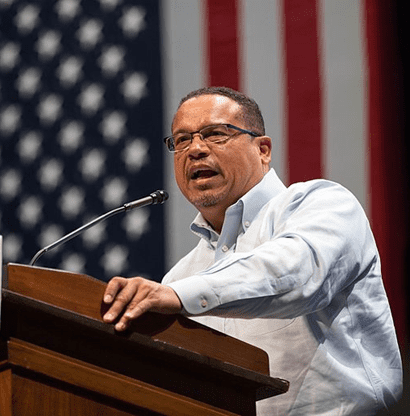 By Layla Abdullah-Poulos

First Muslim US congressperson Rep. Keith Ellison formally announced that he would seek to become the next Democratic National Committee chairman. Ellison already received support from notable Democratic Party members, including Sens. Bernie Sanders, Chuck Schumer, Harry Reid, Chris Murphy, and Amy Klobuchar. While the election for the political party's next chair probably will not be until February or March 2017, the early support for unapologetically Muslim Ellison by some prominent party members serves a sharp contrast to the vilification of adherents to Islam by Republicans, voiced most starkly by President-elect Donald Trump.



Ellison maintained his congressional seat in a majority White (70%) district while asserting his Muslim identity.  Muslim Anti-Racism Collaborative program director Margari Hill explains that there is some hesitancy among Muslims to support Ellison's bid for DNC Chair.

"Some worried that Muslim community support would diminish his chances by drawing attention to his religious identity. Keith Ellison, however, has never hidden his Muslim identity. So why should we hide our support for a representative who is qualified and represents the best of what our country is about?"

Ellison won over 50% of the vote in his first election and approximately 70% in his subsequent re-elections. Considering the anti-Muslim rhetoric permeating the country, it is logical to assume that being Muslim would negatively affect a politician's chances, but that does not appear to be the case for Ellison. His Muslim identity does not present a major deficit, and his stable incumbency highlights a unique placement of  NbA African American Muslims, who simultaneously retain their religious identities and social capital as African Americans.

The prevailing narrative in the broader American culture as well as inside Muslim communities produces an "ideal Muslim" type that is invariably foreign and lacking substantive social capital comparable to members of the society with longer heritages. However, NbA African American Muslims like Ellison possess extensive heritages maintained by African Americans in social justice and politics. So while Ellison is the first Muslim in Congress, he is not the first African American to hold a seat in the House of Representatives, which probably made him more acceptable as a candidate.

NbA African American Muslims and Black Power

There is a consistent conflation of African Americans with poverty and powerlessness by many non-Black American Muslims. However, African Americans, including NbA African American Muslims constitute a dynamic culture with a spectrum of social, political, and economic components. The realities of African Americans protesting the systematic decimation of Black lives while a Black man presides over the country demonstrates the socio-political parallax of the African American experience. That is because African Americans embattled by fighting for centuries against multiple manifestations of institutionalized racism (e.g. slavery, Jim Crow, the Prison Industrial Complex, etc.) simultaneously constructed social capital and ownership in the country.



NbA African American Muslims maintain deep-seated social capital in the US stemming from their long historical presence in the society and involvement the centuries-long fight for justice and equality, which provides a placement remote from the perpetual foreignness impressed upon other Muslim groups by the broader society.  In her book Islam Is a Foreign Country: American Muslims and the Global Crisis of Authority, Zareena Greewal refers to the unique placement of NbA African American Muslims  as "indigeneity" and explains that they possess a "social citizenship" that gives Blacks "a natural and patriotic relationship to the US."  African American Muslims are entrenched in their Americanness. There is no going back to anywhere else for them, and even the most apparently seditious keep their social citizenship.

The re-elections of NbA African American Muslim politicians Keith Ellison in Minnesota and André Carson in Indiana show the ability for them to sustain their social citizenship, escape the foreign Muslim stereotype plaguing their coreligionists, and be politically triumphant. Ellison and Carson both soundly won their incumbency campaigns (each over 60% of the votes in their respective districts) during an election cycle replete with racism and anti-Muslim rhetoric courtesy of soon-to-be President Donald Trump. Now, Ellison is primed to gain further political strides by becoming chair of the DNC. It is important to appreciate the role that the intersections of their African American and Muslim identities play in the advancement of their political careers and the fortification of American Muslim social citizenship.
Layla Abdullah-Poulos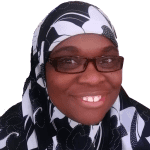 Layla Abdullah-Poulos holds an MA in Liberal Studies and an advanced certificate in Women and Gender Studies. She is a  New York Facilitator for the Muslim Anti-Racism Collaborative and an adjunct at SUNY Empire State College.  Abdullah-Poulos is the project manager for NbA Muslims, a cultural project highlighting the heritages, experiences, and cultural productions of native-born American Muslims of African American, Indigenous, Latinx, and European descent. She also serves as a US correspondent for AboutIslam.