Imam Roundtable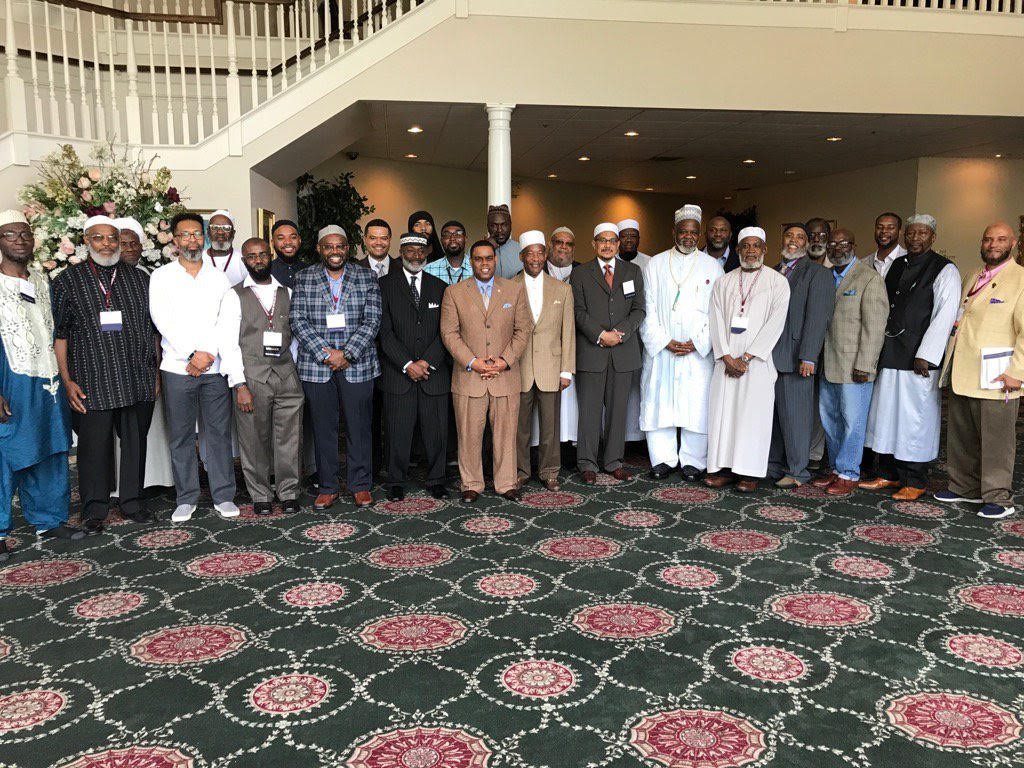 One of the conference's innovative presentations was the Imam's Roundtable, which comprised of an array of Muslim leaders across the country, including: Siraj Wahhaj (Masjid At-Taqwa – Brooklyn, NY), Imam Talib Abdur Rashid (Mosque of Islamic Brotherhood, Harlem, NY), Tahir Abdulla (Community of Uthman Dan Fodio in America – Chicago, IL) and Carlos Muhammad (Muhammad's Mosque #6, Baltimore, MD). During the roundtable, a moderator presented case studies to the imams for their perspectives and insights.
The audience surrounded the group of imams centered in the room. "There were two groups of 15 imams surrounded by over 175 people," organizer Kameelah Rashad told About Islam. "Instead of asking the imams hypothetical questions, [we presented] case studies. They had to deliberate about each case study in front of the audience. We also had a live poll while they were deliberating, which allowed the audience and people outside the roundtable to post questions and comments."
The audience provided imams with their feedback, especially points where the imams could broaden their perspectives about the realities of Muslim life in the United States.  Many Muslims express that leadership is frequently unapproachable and resistant to constructive criticisms. The conference's imam roundtable offered opportunities for leaders and those under their leadership to connect.
"At times, it was a bit heated, but for the right reasons," Ryan Williams told About Islam. "No one was disrespectful. It was interesting to see imams from the Sunni, Shi'i, WD, NOI and Sufi communities sit down and have a conversation on issues that affect the Black community in general."
"I would also have to say that the younger imams really held their ground and made me hopeful for the future of our ummah. They truly represented in a way that made me tearful and proud."
Organizers offered additional spaces for people possibly triggered by the roundtable to process their thoughts and feelings. Psychiatrist Dr. Mona Masood and psychologist Dr. Halim Naeem respectively created sessions for women and men.
BMPC Livestreams