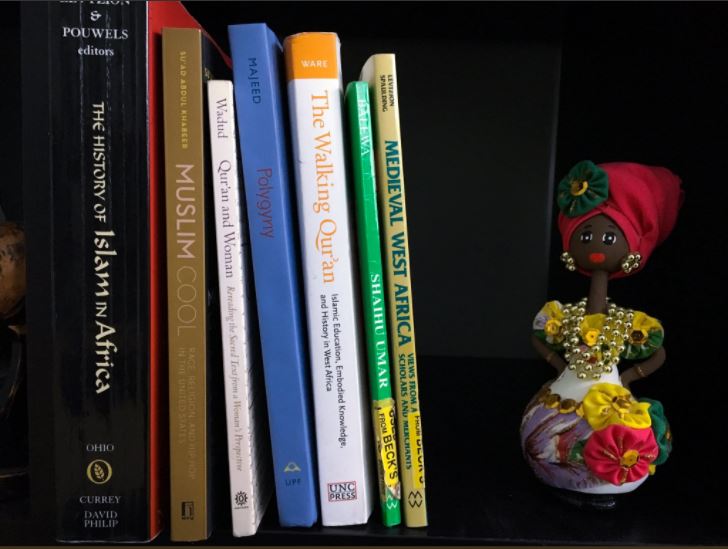 The Black Muslim experience in the United States is intrinsically linked to the tragedies and triumphs of African Americans since before our country was one.
By Layla Abdullah-Poulos
Black History Month presented Black Muslims across the country opportunities to focus on the extensive historical ties and heritage that merges their faith and race.
NbA Muslims, in partnership with Djarabi Kitabs Publications, Muslim Girls Read and the Muslim Anti-Racism Collaborative, hosted #BlackMuslimReads—a month-long event that involved daily highlighting of literature and writings from Black Muslims. Participants shared their Black Muslim reads on Twitter, Instagram, and Facebook.
There was also a Twitter chat anchored by five Black Muslim authors, where partakers shared thoughts on how to appreciate and amplify the written works of Black Muslims as well as support writers and authors.
African American Muslims remain the quintessential influence of Islam on the American experience, an extension of the contributions of Black Muslims globally and historically, which include cultural productions impacting society.
Literature offers essential societal productions. Books remain a primary venue for the conveyance of ideas that shape civilizations and afford opportunities to empower individuals and develop cultural competency. The written works of Black Muslims offer the chance for members of the vibrant subculture to recognize their uniqueness and substantial input in the broader Black, Islamic, American and global experiences.
#BlackMuslimReads exposed me to content & authors I've never heard of. Our Islamic heritage is more diverse than often presented. It also is more inclusive of experiences I can relate to. This hashtag has renewed my vigor for learning & seeking a variety of voices. – Sakinah Kaiser
Non-Black Muslims can also avail of the opportunity to appreciate the importance of Black Muslim poetry, prose and multifaceted presentations—nonfiction, fiction, books, blogs, etc.—of Black Muslim authors and writers.
NbA Muslims asked Muslim authors, publishers, artists, and scholars in the US and UK why #BlackMuslimReads are imperative to Muslim culture.
Next: Su'ad Abdul Khabeer