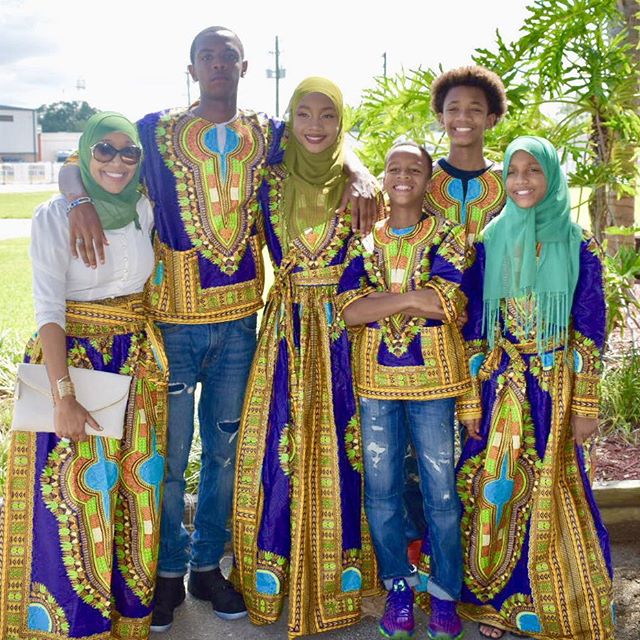 It's the day after Eid-ul-Fitr 2018, and Muslim across the globe are probably still reeling from how quickly the blessed month of Ramadan came and went. Having fasted, prayed and trying to gather up as many good deeds as possible, Muslims donned some of their finest threads and headed for the Eid prayer and commenced to party.
In addition to an awesome day with family and friends, I kept my eye on Instagram (I will be using the handles of the people featured) to check out how my sistahs and brothas decked themselves out for Eid. Here are a few of my favorites.
Pretty in Pink
I expected some bright colors this late-Spring Eid, and Black Muslims did not disappoint. One color that was very popular was pink. Whether as an accessory or the major color in their ensemble, a spectrum or pink was the order of the day.
Spoken word artist @najmah53 mixes pinks and creams with this fresh floral look.
Filmmaker and photography @ll_coudjo shows that real men aren't afraid to wear pink—rose—let's call it dusty rose.
Anthropologist @tiny_muslimah is always on point with her hat game. Here she is in a smart dark pink hat on top of a crisp white khimar.