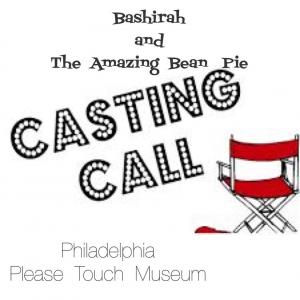 A play rendition of the bestselling book Bashirah and The Amazing Bean Pie by Ameenah Muhammad-Diggins is under production.
The book featuring African American Muslim character, Bashirah as she prepares for 'Eid with her family, highlights an American Muslim social group with the longest history in the country.
African American Muslims have a deep heritage extending from enslaved Africans. They were also fundamental in establishing Islam as an American religion.
The Please Touch Museum in Philadelphia launched a casting call to bring Bashirah and the Amazing Bean Pie to the stage.  The call is for six characters, including:
Bashirah – Elementary school student;
Fatima – Elementary school student;
Mustafa – Elementary school student;
Pop Pop – Bashirah's grandfather;
Teacher , and
Mom – Bashirah's mother.
Click Muhammad-Diggins Facebook post below for more information.
Follow Ameenah Muhammad-Diggins