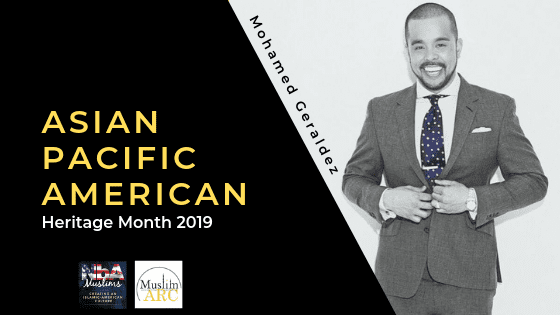 Layla Abdullah-Poulos
In honor of Asian Pacific American Heritage Month, NbA Muslims, in collaboration with the Muslim Anti-Racism Collaborative, will feature Asian American Muslims engaged in progressive work inside and outside of US Muslim communities. This week, we profile entrepreneur Mohamed Geraldez, who is shaking things up in fashion by offering halal menswear.
California born and raised, Mohamed Geraldez is an Entrepreneur & Investor in fashion, technology, finance, and food. He has traveled to over 50 countries and by his own admission pretty much lives on a plane.
Mohamed is a dynamic international speaker — drawing from a host of rich cross-cultural experiences. Notably, he has delivered talks at Harvard, the University of Oxford, and was also invited to dine at the White House with former President Obama.
He is the author of the forthcoming book "To God through Money," set to be released in the summer of 2019. The project he currently spends most of his time on is
Dragonflyblack.com
, his Business & Brand Strategy firm based in London. Along with his partner
Professor Wilson PhD
, Mohamed and their team of researchers, statisticians, designers & developers focus on global marketing, branding & business strategy.
Mohamed has an MBA and enjoys surfing, fashion, technology, basketball, triathlons and reading Classic American Literature. Also, anyone that hangs out with Mohamed (or watches his vlogs) soon finds out that he is a music & pop culture nerd. Mohamed currently resides in the US and Europe while traveling throughout the world for business and speaking engagements.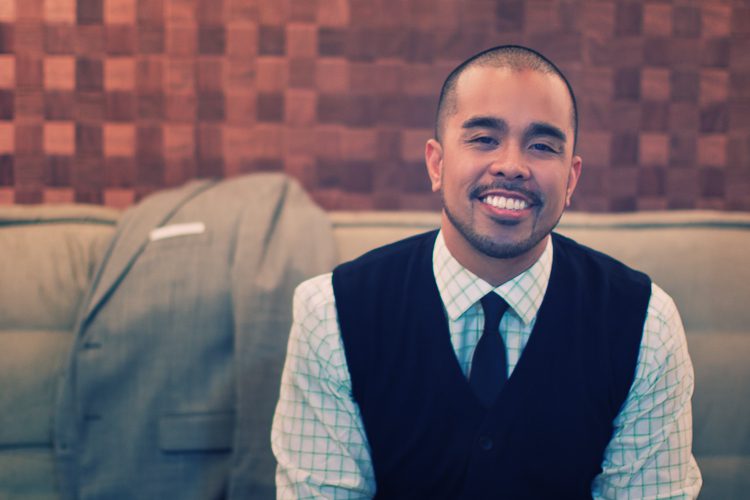 What does it mean to be a "Business Nomad?"
It's a quirky self-ascribed title that a friend invented for me because I engage in business in different kinds of capacities all over the world. Sometimes I'm a founder, at other times an investor, and in other occasions, I'm an adviser, etc. I travel so much, lived in the Saharan Desert for two years (hence, 'nomad'), and I'm always involved in business so the title is a perfect fit.
What are three key characteristics every Muslim entrepreneur needs to succeed?
I don't make a difference between an entrepreneur and a Muslim entrepreneur because sound, fundamental business principles are necessary for any person trying to succeed in entrepreneurship. To answer your question though, the three characteristics I feel that are needed for an entrepreneur to succeed is a never-say-die personality, discipline, and perseverance.
How do you balance faith and business ethics? Do you ever have to compromise one or both?
In order to be truly of the faithful, you must be ethical in your business dealings. You do not have to compromise one for the other.
Why does the world need vegan ties?
Jaan J. caters to the needs of those who appreciate quality ties and other neckwear because they do not wear silk for health or personal reasons. For our Muslim male customers, they're specifically provided because of the hadith found in Bukhari and Muslim that addresses men: "Do not wear silk, for those who wear it in this life shall not wear it in the Hereafter." 95% of ties (and the best ones at that) in stores and online are made of silk, so this is the gap Jaan J. filled 12 years ago.
How important is fashion to Muslim professionals and how does Jaan J. fulfill that need?
In an economy where there are more employees than there are dream jobs, fashion is an often overlooked weapon that many do not incorporate more into their arsenal of hoping to stand out from the crowd. "God is beautiful and loves beauty," and we as humans appreciate someone who dresses well because it's a wonderful sight, like a clean room. And in the space of non-silk neckwear, Jaan J. is certainly the best.
Mohamed Geraldez's Social Media