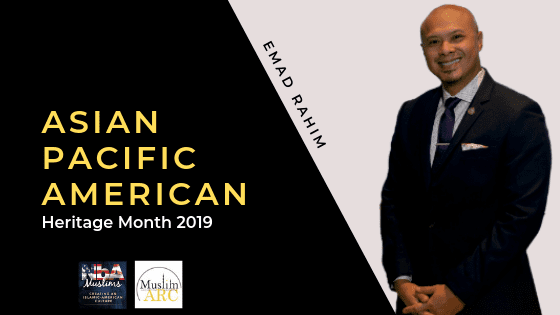 Emad Rahim is this week's NbA Muslims-MuslimARC Asian Pacific American Heritage Month featured Muslim doing amazing things. In addition to his work as an educator, entrepreneur, and motivational speaker, the Cambodian-American Muslim author is running for Third District Common Councilor in Syracuse, NY.
Rahim's public office bid demonstrates the increasing venturing of US Muslims into politics to affect positive changes in the lives of all Americans.
Rahim was a little boy when he escaped the Killing Fields of Cambodia with his family, where his father was executed by the Khmer Rouge and brother starved to death in a concentration camp, Emad and his family persevered through refugee camps in Thailand to arrive in the United States.
Growing up in New York, Rahim overcame poverty, found Islam, and built a family with his wife Cjala and stellar career.
Okay, I have to break from my usual professionalism. This family completely rocks! I totally crush on them. Cjala is an amazing woman. She's a brilliant advocate and mother, and look at those gorgeous girls. All right, back to the profile.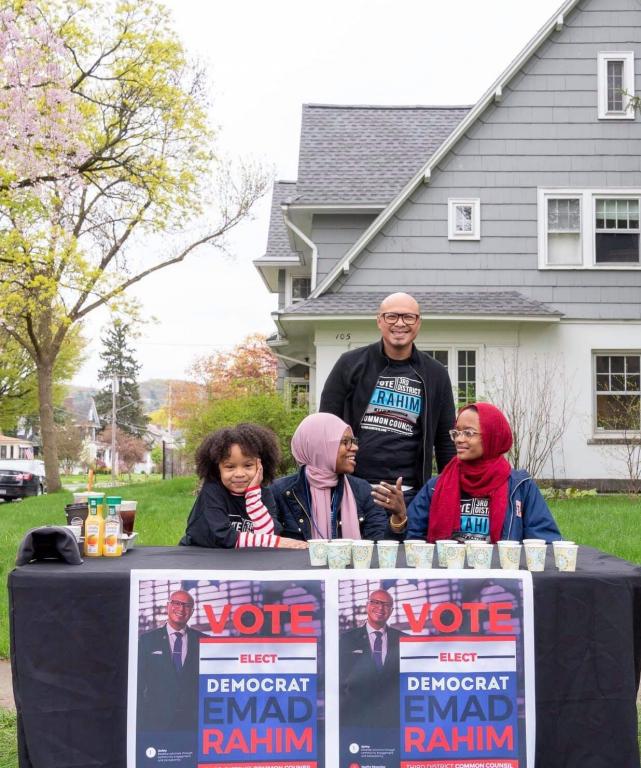 Rahim earned advanced post-doctoral credentials from Harvard University, Tulane University, and the University of Maryland/UC.
He has a Doctorate of Management and two graduate degrees in business from Colorado Tech. In 2017, Rahim received an Honorary Degree from SUNY Onondaga Community College and will be awarded an Honorary Doctorate (Ph.D.) this coming October by The Chicago School of Professional Psychology.
Rahim shared his motivations for entering politics and the importance of Muslims' involvement in the current socio-political climate.
What made you decide to run for public office?
I see the third district of Syracuse as poised for an inclusive vision, which empowers the voices and needs of our diverse community. Syracuse is home to some of the most marginalized neighborhoods in the country, where many residents are struggling to get by. This poverty is not an abstract concept for me. I have lived it and can empathize.
What is the demographic of your constituency, and what are some ways you can best serve them?
The district itself is diverse, but not economically balanced. Often sections of the district are overlooked because they are not extended the same access to engage in the decision-making process.
Voices are not heard because the system is not inclusive or equitable.
While I'm excited about the development happening in downtown and in the Syracuse University Hill neighborhood within the city, a lot of communities are still struggling with poverty. We need to advocate for economic development that favors job opportunities for local residents, and reinvestment projects that will directly impact our city.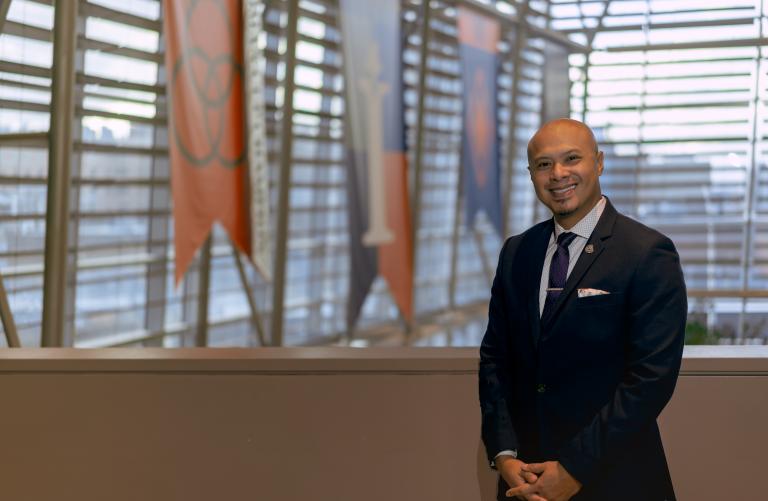 Do you think your Muslim identity is an asset or a liability in the current political climate?
I believe my faith is an asset because it is a part of my history in the city. My volunteerism; background as a public school teacher, college educator, activist, and family values are all guided by my beliefs. I live to serve others, which is represented in our campaign mission.
How can US Muslims support each among increased anti-Muslim sentiment?
I believe unity, love, education, compassion, and empathy are the most powerful tools we have to confront anti-Muslim sentiment. We must unite together when facing discrimination, show love for our community and our neighbors, be aware and educated on current events that impact our community and show compassion and empathy towards the needs of our neighbors.
In a society saturated with so much division, what is one way Americans can find common ground and unite?
Finding common ground starts with being honest, vulnerable, and open to each other. Creating meaningful relationships and building respect comes from sharing our lived experiences and being open to hearing and embracing others.
Emad Rahim's Social Media
Website: www.EmadRahim.com
Facebook: @teamrahim2019
Twitter: @DrEmadRahim
Instagram: @dremadrahim