What does it take to be happy?
I was on my high horse again, pointing to the heavens, calling down fire from heaven, when I heard in my wife's kindergarten teacher voice say, "Use your words!" In my imagination it was my wife yelling at me.
She's even right in my imagination. New adults need to learn these secret magic words: "Sorry Dear, how could I have been so wrong!" I don't have the power to call down fire from heaven, I just have the power of words. What was I mentally yelling about? "People aren't happy! We have a high standard of living. Very few people go hungry. But they are out yelling in the street. Why are people so unhappy?"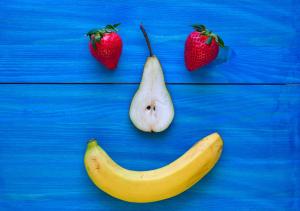 Happiness, that elusive bug that infects people irregularly, isn't easy to put your finger on. So let's start this New Year with a conversation in a series about happiness: how do we get happy.
Happiness is feeling pleasure or contentment. It's not a frivolous momentary thing like grins and giggles and smiles and laughs. It's profound soul settling peacefulness.
What we're all seeing instead of happiness is fear, anxiety, depression and animosity toward others, driven by an inability to believe we control our destiny, exacerbated by endless unwelcome change in many aspects of our lives.
The first two articles are about change and are especially for those who are New Adults (18 to 30) and leaders.
"Man is unhappy because he doesn't know he's happy." – Dostoyevsky.
There are many things that affect our happiness negatively or positively
They include these coming articles:
Accepting change and making change
Clues to making and accepting change
A feeling of being able to control your destiny
An attitude of gratefulness
Satisfaction with the material things we have
Satisfaction with our place in life (jobs, family, meaning and purpose, etc.)
Feeling like we should be getting the positive things that everyone is getting
Feeling like we can live the way we want to live
Focusing on the right things – The Fools Wise Prayer
Apostle Paul's best advice
Something that has meant a lot to me and what I find over and over to be true is that we are what we think. Choose wisely what you think or you will become a roiling vitriolic stew of discontent.
In the words of the Apostle Paul: "Let your gentleness be evident to all. The Lord is near. Do not be anxious about anything, but in everything, by prayer and petition, with thanksgiving, present your requests to God. And the peace of God, which transcends all understanding, will guard your hearts and your minds in Christ Jesus. Finally, brothers, whatever is true, whatever is honorable, whatever is right, whatever is pure, whatever is lovely, whatever is admirable — if anything is excellent or praiseworthy — think on these things. Whatever you have learned or received or heard from me, or seen in me, put it into practice. And the God of peace will be with you." Philippians 4:5-9 (NIV)
Unhappiness is like a neurosis bug.
We're finding it very difficult to be happy because there is an underlying feeling that something just isn't right. And it's catching. Other people around us feel the same way. In fact, they're up in arms about it. They see things they don't think are right and loudly complain, or even show up with a gun. No one is happy. This state of affairs is not good and definitely counterproductive.
So what do we find ourselves thinking about? Everything bad.
The world seems unstable
Of course people are unhappy. We've been through 21 years of constant financial and social turmoil and feel the world is completely out of control. According to World Bank and other studies, change makes people very unhappy no matter who you are or where you live. But people finally cope with it and adapt, and there has been endless change since 1900 because of technology, social, and market changes.
A 2021 annual Gallup World Poll doesn't show the US in the top or bottom five of any category related to happiness.
New generations don't want to work for companies that can lay them off at a moment's notice when they close down a product or move operations out of the country. They're looking elsewhere. There has been rapid social change as our society has reached far to assure conformance to the US Constitution, leaving many religious people quaking in fear and anger.
We have to remember, "For God gave us a spirit not of fear but of power and love and self-control."
– 2 Timothy 1:7 ESV
What we need to keep in mind is that social and religious changes shake the very foundations of many people's picture of themselves and their world. Change can challenge a person's identity and ideas about their salvation. These changes aren't little things and people strenuously fight against them.
Making changes often divides churches and even families, as Jesus pointed out. Jesus spoke a lot about bringing peace, but change always brings separation from the old:
Jesus said: "I have come to cast fire upon the earth; and how I wish it were already kindled! … Do you suppose that I came to grant peace on earth? I tell you, no, but rather division; for from now on five members in one household will be divided, three against two and two against three. They will be divided, father against son and son against father, mother against daughter and daughter against mother, mother-in-law against daughter-in-law and daughter-in-law against mother-in-law." – Luke 12:49-56 (NASV)
Jesus brought major changes to those who would follow him in Judaism and then in Christianity. He was a raging fire who clarified religion and its purpose. While love might be expressed in law, law corrupts. Law only condemns. He brought new expressions of love. Father Pablo Migone cites Jesus in Revelations: "'Behold, I make all things new.'  Change is constant …"
Change isn't a frivolous thing to be taken lightly. It's an enormous challenge for both those affected and by agents of change. How to make change in ourselves and others will be explored in the next article in this series on Happiness.
Take Home points
Change makes people very unhappy, but eventually most adapt. Change is coming faster than ever making the world seem unstable and forcing people to hold onto the seemingly secure past. Making change is a gargantuan task in religious circles. Understanding how to make change helps prevent division and loss. Putting our minds on the right things, as the Apostle Paul advised, helps everyone act in more civil ways.
You can learn how to create and manage change more effectively from inexpensive major university online courses:
Next in this series on happiness:  Clues to making and accepting change. Get the newsletter to keep up.
___________________
Our answer is God. God's answer is us. Together we make the world better.
–              Dorian