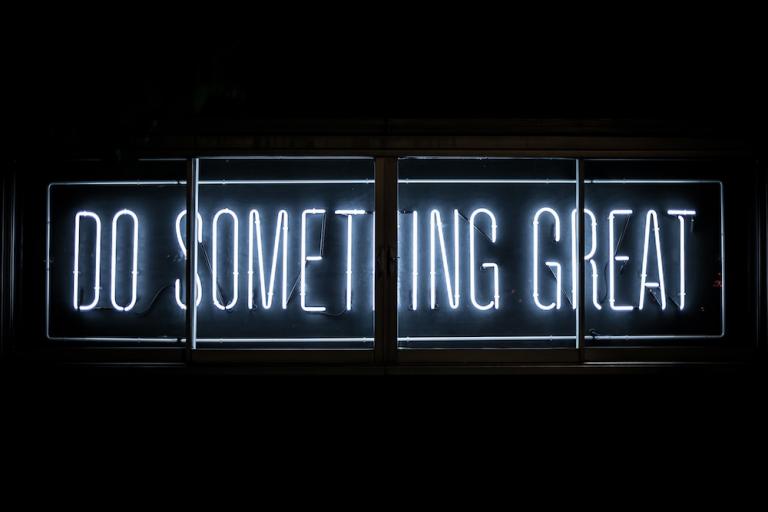 Yesterday I had the privilege of being installed as the new Lead Pastor at Centreville Baptist Church in the Virginia suburbs of Washington, D.C. In my short remarks, I shared a charge of two essential characteristics essential for every church leader:
Thousands of years ago, the people of Israel were at a crossroads. They had been given a mission: to inhabit a land promised to them by God but currently inhabited by armed nations and peoples who had no concern what the God of the Israelites had promised. And right when they were on the edge, right as they were about to enter what's now modern Israel and fight for what God promised them, they had a change in leadership. The baton was passed from Moses, who had led the Israelites well for 40 years, to Joshua. And it's that passing of the baton that I want to focus on for just a few brief moments today as we close, because there was one specific phrase used back then that still applies today. It shouldn't be hard to pick up on because the Bible was not trying to be subtle:
7 Then Moses summoned Joshua and said to him in the presence of all Israel, "Be strong and courageous, for you must go with this people into the land that the Lord swore to their ancestors to give them. Deuteronomy 31:7
23 The Lord gave this command to Joshua son of Nun: "Be strong and courageous, for you will bring the Israelites into the land I promised them on oath, and I myself will be with you." Deuteronomy 31:23
1 After the death of Moses the servant of the Lord, the Lord said to Joshua son of Nun, Moses' aide . . . 6 "Be strong and courageous, because you will lead these people to inherit the land I swore to their ancestors to give them. 7 Be strong and very courageous." Joshua 1:1, 6-7
9 "Have I not commanded you? Be strong and courageous. Do not be afraid; do not be discouraged, for the Lord your God will be with you wherever you go." Joshua 1:9
16 Then [the people] answered Joshua, "Whatever you have commanded us we will do, and wherever you send us we will go. 17 Just as we fully obeyed Moses, so we will obey you. Only may the Lord your God be with you as he was with Moses. 18 Whoever rebels against your word and does not obey it, whatever you may command them, will be put to death. Only be strong and courageous!" Joshua 1:16-18
Six different times Joshua is told to be strong and courageous, by Moses, by God, even by the people Joshua would lead. Why would Joshua need strength and courage to lead?
Because he was given a mission that hadn't been finished yet.

Because he faced a determined foe that wasn't going to roll over and give up their land without a fight.
Because even within his own people there were people with their own agendas that didn't necessarily line up with the mission.
Because he was walking into the unknown and going to lead the people to do something they'd never done before.
And because if he got it wrong, he wouldn't be the only one paying the price. Millions of people who put their trust in him would suffer the consequences.
That's a lot of pressure; leadership isn't for the faint of heart. He would need strength found only in God and the courage to walk head first into the unknown if he was going to be successful. If you read the Old Testament book of Joshua, you'll find out that they accomplished the mission. They weren't perfect, they went on a few detours, but they got the job done.
That was thousands of years ago, but I don't think much has changed. The name for one is obvious, I'm named after this man. And the challenges of leadership remain the same. What I want you to hear from me is that I vow to do everything within the power God gives me through His Spirit to lead this church with strength and courage.
Why strength? Because nothing worthwhile is easy. We're not here just to hold hands and sing kumbaya until Jesus comes back. We're here to take ground for the Kingdom, to see addictions broken, marriages restored, children discipled and people saved.
Why strength? Because the mission remains the same and it remains unfinished. Our marching orders are not to take a town or a village but to make disciples of all nations. There are still disciples to be made, so our task remains unfinished.
Why strength? Because we have a strong enemy who will not cede an inch of ground without a fight. Our God is stronger, but Satan isn't going to just roll over. We have to defeat strength with strength.
Why courage? Because we are entering unchartered territory. Who would have ever thought our country would be where it is today? Who ever thought that technology would advance at such a rapid pace? The future is unknown, and the easiest thing is to try and hold onto the past. It takes courage to walk into the future.
Why courage? Because leadership requires making the tough decisions when no one else will. I hope my honeymoon here lasts as long as possible, but I fully understand that I cannot and will not try to please everyone. I may even make some of you upset, but it's because the mission truly is more important than the preference, and it takes courageous leadership to make decisions based on the mission, not just your personal preference.
Why courage? Because we all have to sacrifice something to see our mission accomplished. It takes courage to sacrifice something to achieve something even greater, and before you can exhibit that kind of courage, you first need to see it in me.
So that's the command God has given me to lead this church, the exhortation I want you to give me, and the encouragement I'm going to give right back to you: I will be a leader of strength and courage through the power of the Holy Spirit. Let's be men and women that lead our families, lead at our schools, lead in our jobs with strength and courage, and like Joshua and the Israelites, let's accomplish the mission set out for us.