Mondays are 'meh'. You're still coming down off the mountain of a high from all that weekend football. The weather was great so maybe you were outside yesterday salivating over the prospects of Fall. And then there's today. You're bleary-eyed, still basking in the afterglow of the weekend. You're going to encounter people you'd rather avoid, obstacles you'd rather not deal with and circumstances you could definitely do without.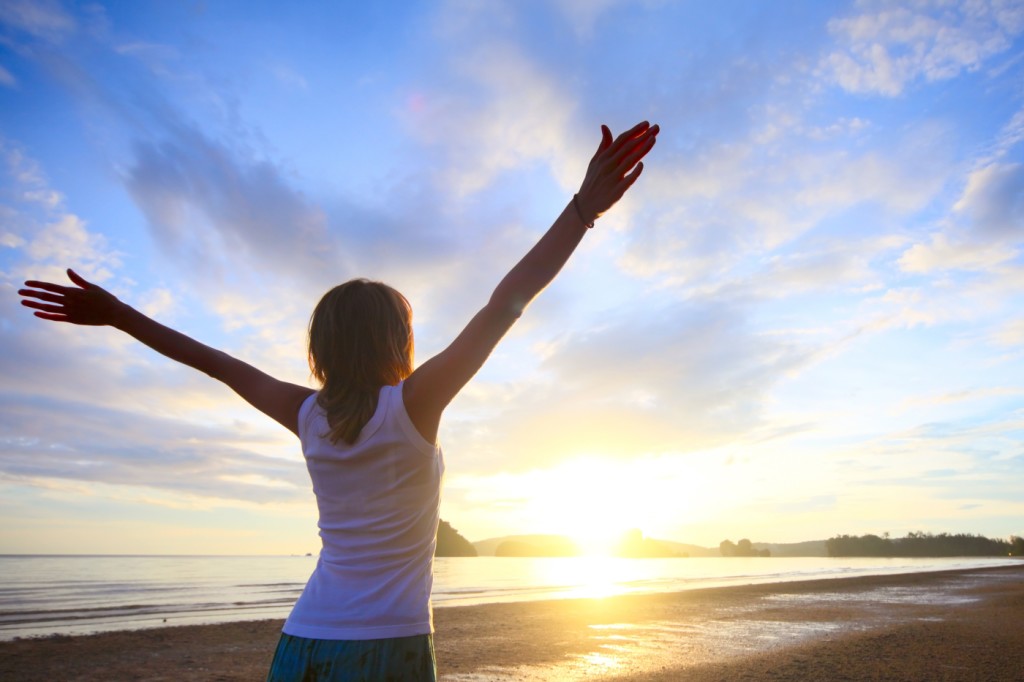 Mondays are 'meh.' And if you're not careful, you'll waste the greatest gift you have: today. How do you redeem today? All it takes is a little change of perspective. Here are 3 ways to transform your day from mediocre to magnificent:
1). View today's distractions as divine appointments. Everyday is filled with detours that you don't expect. It might seem that more tend to trip you up on Mondays, but maybe that's just because you haven't mentally prepared yourself for them. Even though things will come up and surprise you today, nothing surprises God. He knows where you will be today and what awaits just around the corner (Acts 17:26). Maybe today's distractions aren't merely distractions. Maybe they're divine appointments whereby God brings people into your path to show the tangible love of Jesus. When someone crosses your path today, don't see them as a distraction. See them as a divine appointment.
2). Embrace today's obstacles as opportunities. Everyday has obstacles, but Monday always seems to have more. (Much of that might be all of the deadlines you put off last Friday, but that's besides the point). As Jesus himself said, "Each day has enough trouble of it's own" (Matthew 6:34). But what if your obstacles aren't there to trip you up but opportunities to deepen your faith in God? We know David because of Goliath, Moses because of the Red Sea, Daniel because of the lion's den. All obstacles that these men of faith used as opportunities to trust God and see his deliverance. When you encounter an obstacle today, view it as an opportunity for God to step into your world and show His mighty strength.
3). Instead of throwing a tantrum, give thanks. It always seemed weird to me how Paul could command the early church, "Rejoice in the Lord always! I will say it again: Rejoice!" (Philippians 4:4). I used to think that giving thanks was dependent on circumstances. If things are good, I give thanks; if things are bad, I despair. But giving thanks has never been dependent on circumstances. It's always been a conscious choice regardless of the circumstances. That's why you can have people living in poverty perfectly content with the world and at the same time you can have millionaires on anti-depressants. When today throws you a curve ball, don't throw a tantrum. Find something to give thanks about. (For instance: if you have a good house to live in, food in the refrigerator and an extra change of clothes in your closet, you're doing better than over 2 billion people on this planet today. Be thankful for that).
QUESTION: How else can you transform your day from mediocre to magnificent? And please, keep your answers alliterated, just to maintain the fun.