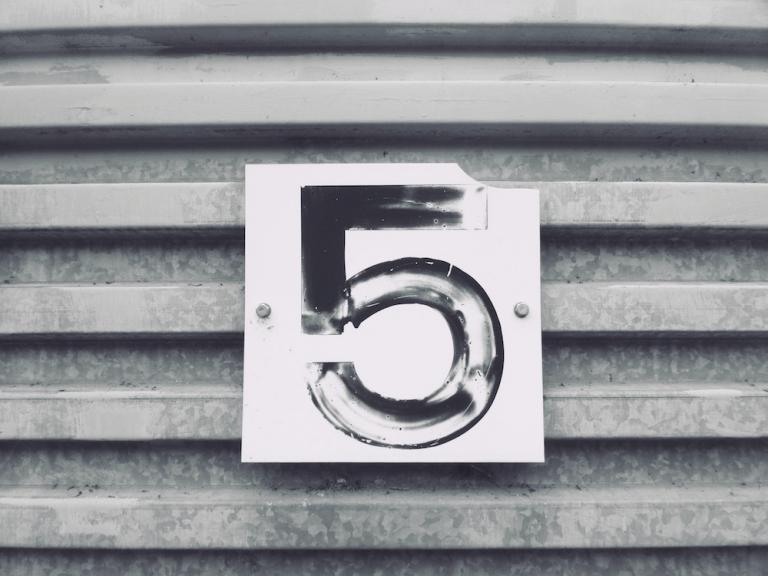 Not every sermon series is created equal. Some may be based on a book of the Bible (like a six-week series through the book of Daniel) while others may be purely topical (like a three-week series on joy). Some series may be targeted towards unbelievers while some may be designed towards helping believers go deeper into theology or doctrine. With that, it's good to have a healthy balance of sermon series to attain multiple objectives throughout a calendar year. Here are five different types of sermon series and how to leverage them in your church:
1. Vision series. These are series designed to call the church to something bigger and higher. These can be done twice a year, at the beginning of the school year and calendar year to set big expectations for the church. (For instance, I'm currently going through a Vision series called Impact: 5 Simple Steps to Turn Your World Upside Down, out of 1 Corinthians 1-4).
2. Foundations series. These series are where you dig deep into theology or doctrine, or perhaps do character studies from the Old Testament. This could be a series on Jesus or a series discussing the nature of God. These help take Christians deeper into the richness of faith.
3. Christian Living series. These series are much more practical in nature. While the Foundations series may be more abstract and cerebral, the Christian Living series are much more hands on. Your couples need to know how to build strong marriages, your adults need to know how to live out their faith at work, your congregation needs to know how to minister to those struggling with mental illness. Christian Living series are designed to give them the "how-to" to their Christian faith.
4. Outreach series.
These series are specifically designed to have an easy onramp for those outside of church and possibly outside of the faith. Done periodically throughout the year when guests tend more often to show up (like around Christmas and Easter), these strategic series help concentrate your church on bringing their lost friends to church. Obviously they can bring friends every week, but it becomes easier to motivate a few times a year when they know the preacher is talking about something even a non-Christian might have interest in.
(For instance, in September I'm staring an Outreach series called 10 Steps to Freedom, aimed at helping those struggling with addiction. Addiction recovery is something that even non-Christians will be interested in).
5. Verse-by-Verse series. These are when you walk through a book of the Bible line by line and go as deep as you can. Many churches preach a hybrid form of verse-by-verse where they preach through a large portion of Scripture (like a chapter) a week and only have time to pull out a few highlights. True verse-by-verse folks (like John MacArthur) can spend years walking through a single Bible book. I personally choose to employ this type of series on Sunday nights, Wednesday nights, or lately upload them straight to YouTube or Vimeo so (like Netflix) those who want to binge Bible study can go deep without having to wait until next week to hear more. It also helps create more momentum on Sunday morning because a new sermon series is started every 4-6 weeks (creating excitement) rather than every 2-3 years with verse-by-verse.
Here's how a yearly calendar might look to utilize these sermon series (with verse-by-verse being done at times other than Sundays):
JAN – Vision
FEB – Christian Living (series on relationships to leverage Valentine's Day)
MAR – Foundations (series on the life of Jesus to ramp up to Easter)
APR – Outreach (series that will be easy to invite people from Easter)
MAY – Christian Living
JUN – Christian Living
JUL – Foundations (like to do character studies from the Old Testament here. Each week is basically stand alone, since so many church folks travel during the summer.)
AUG – Vision
SEP – Outreach
OCT – Christian Living
NOV – Foundations (series on stewardship while folks are gearing up for end of the year giving)
DEC – Outreach