Can somebody give me a 'slow clap' for Molly? You don't know Molly, but God is doing something huge in her life. If you can get excited about life change, then you can celebrate for Molly. Molly is an addict. She came to Mt Vernon Church recently through Recovery House (a local residential treatment facility for drug and alcohol addictions). It was a big deal for Molly to even show up to church.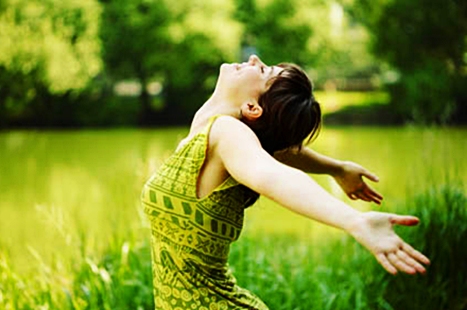 Molly grew up with some bad religious scars from her childhood and vowed never to go back. When she found out that her rehab facility went to church, she almost dropped out of Recovery House simply to avoid going to church. She was skeptical, bitter, and distant.
But then, as only God can, love began to break down barriers in Molly's life. People began to show her the love of Jesus in tangible ways. Our people welcomed her and embraced her in spite of her addictions. Ladies in our church became mentors to her. She liked the music and engaged with the message. Church took on new life for her. She began to read her Bible and ask questions. Mt Vernon created a safe space for her to explore her faith, and before long the cold embers of belief began to glow warm again.
Easter Weekend Molly requested (and got) special permission to go off campus and volunteer all Saturday morning at our Easter Egg Hunt. Molly doesn't have any kids. She just wants to be at church now as much as possible. Yesterday I received an email from the staff at Recovery House to let us know the difference God has made in Molly's life through Mt Vernon. Her time in rehab is coming to a close, but instead of going back home she wants to move to Columbus permanently. Why? In her words, "
I do not want to leave Columbus because I absolutely love, love Mt Vernon Church. I can't believe I am saying this but it's true.
"
You don't know Molly, but trust me when I say that the Molly I met two months ago would never say that. God is radically transforming her life. God is doing something big. That's a reason to celebrate! (or at least give a 'slow clap')
P.S. While you're celebrating for Molly, please pray for Karen. Karen is new at Recovery House. She's where Molly was when she arrived. Easter Sunday was her first Sunday at church in decades. She did not want to be there. Pray that God transforms Karen's life like He has transformed Molly's!