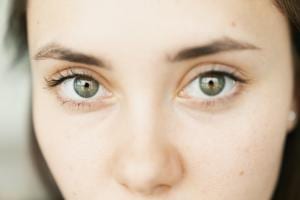 The Apostle Paul was a prolific church planter and missionary, planting churches all throughout the Roman Empire. Paul would then write letters to keep up with and instruct these churches, and these letters have been preserved for 2000 years as part of our New Testament. Here are some of the most famous quotes from the Apostle Paul, and how he continues to inspire Christians today:
I can do everything through Christ who gives me strength. Philippians 4:13
For the Spirit God gave us does not make us timid, but gives us power, love and self-discipline. 2 Timothy 1:7
Therefore, if anyone is in Christ, the new creation has come: The old has gone, the new is here! 2 Corinthians 5:17
Love is patient, love is kind. It does not envy, it does not boast, it is not proud. 1 Corinthians 13:4
Those verses and so many more continue to inspire Christians today, so it's real easy to assume that the Apostle Paul was always a rock solid Christian, probably grew up in Sunday School, loved youth group, went to a Christian college and has been changing the world ever since.
But when we first find Paul, then known as Saul of Tarsus, he was a violent persecutor of the Christian movement. Saul grew up as an extremely devout and religious Jew, and he correctly saw Jesus as a threat to the established religious Jewish temple system. So after the resurrection, when the disciples wouldn't stop talking about their claims to see the resurrected Jesus, Paul led the charge to persecute them. In fact, the first Christian martyr, died at the hands of the Jewish religious leaders, and Saul was central to his killing. Here's what happened next:
And Saul approved of their killing [Stephen]. On that day a great persecution broke out against the church in Jerusalem, and all except the apostles were scattered throughout Judea and Samaria. Godly men buried Stephen and mourned deeply for him. But Saul began to destroy the church. Going from house to house, he dragged off both men and women and put them in prison. Acts 8:1-3
This wasn't Saul persecuting Christians in the media, calling them names or trying to shut down their buildings. This was Saul ripping apart families and putting people in prison. People died because of Saul. 
And then Jesus personally recruits Saul to start playing for the home team. Jesus appears to Saul, and Saul is so convinced that Jesus actually rose from the dead, proving that he was everything he claimed to be, that he gave his life to Jesus, changed his name from Saul to Paul, and the rest is history.
But, it's not quite as easy as that. Have you ever done something from your past that you regret, something you wish you could go back and change? How many of you would like to have your high school years back? How many of you would like to have your 20s back? Your first marriage back?
As legitimately painful as that all is, I hope none of you ever have to deal with what Paul dealt with. Paul literally had blood on his hands. Paul killed people. More than that, Paul killed Christians before he became one. Do you think Paul needed freedom from the guilt and shame from his past? You better believe it! And he obviously found that freedom, because of how much inspiration he still gives us today. If God can help a murdered like Saul find freedom in Jesus, and not only that, redeem his life to inspire generations of Christians for the next 2000 years, there is absolutely nothing you cannot come back from.
For years, perhaps you've been disqualifying yourself from God's love, God's forgiveness, from God's redemption because you've convinced yourself that what you did was too horrible, too unforgivable. Do you know what Paul would say to that? He would say, "Is that all? Come back to me after you've killed dozens or hundreds of people, then we can talk about how you can still find freedom and forgiveness and redemption in Jesus."
So this is for every single person, no matter what you've done. Freedom is for everyone! Here's a great summary of what drove Paul in freedom:
One thing I do: Forgetting what is behind and straining toward what is ahead, I press on toward the goal to win the prize for which God has called me heavenward in Christ Jesus. Philippians 3:13-14