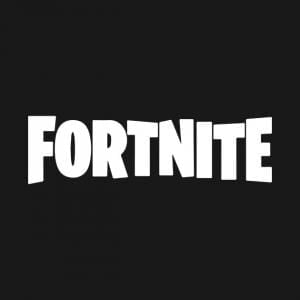 "I have become all things to all people so that by all possible means I might save some. I do all this for the sake of the gospel." 1 Corinthians 9:22-23
If you are not familiar with Fortnite, you probably don't have elementary or teenage boys in your house. I've got three boys, so I am very familiar with the video game craze that has spread like a virus and is has now infected the mind of almost every boy with electronic access. To be honest, I started playing in Season Two with my sons but quickly got overtaken by the horde of boys that play religiously. Currently, I could best be described as a Default Noob (ask your kid, he'll tell you what that means). But even though I don't play often, it doesn't mean Fortnite can't be a bridge to reach the younger generation.
Although I rarely play, as a pastor I know enough of the language to dive into the world of Fortnite and build relational bridges to teenage boys. Yesterday morning, at the church where I pastor, I walked past two of our youth boys in the hallway and one of them had their smartphone out, Fortnite loaded and ready to go. Rather than chastising them or condemning them for looking at their phones while at church (I'd have to get onto a lot of adults to keep it honest on that level), I asked the boys if they were a part of the live event on Saturday where DJ Marshmellow played live music in Pleasant Park (again, ask a teenage boy, he'll know what I'm talking about). I loved watching their eyes widen as "the pastor" knew the latest on Fortnite. What did that exchange turn into? Street cred, a relational bridge I can leverage to share the gospel truth of Jesus with them.
Yesterday afternoon when I was out in my front yard, a mom and her teenage son were walking down my street, walking their dog. Not knowing them, I started a conversation with them in front of my house. Well, mostly with the mother. The son had his earbuds in, obviously not excited to be outside when he could be inside, playing you know what. She found out I was a pastor and I gave her a little contact information about the church. Well, everything changed when I asked the son if he played Fortnite. Again, his eyes lit up, and we talked for five minutes in Fortnite language that was foreign to the mother. At the end I gave him my son's username so he could find him online and they could squad up.
Just a short while later I got an email from the mother I just met and she said they were planning on coming to our church this Sunday. What made the difference? The son asked if they could come this next Sunday! Her words were:
He said "please let's go to Centreville on Sunday" – such an answer to prayer for him to be this excited about church. He loves the Lord but he does not like FAKE Christianity and at such a young age – he can see right through people.  Your ability to talk FORTNITE/connect with him was just incredible – he talked about it the whole way home!
If you want to build bridges with the next generation, especially the boys, an easy point of connection is to talk about their world. And their world right now is one thing: Fortnite.