Last week our church had a mission team working in the Haitian slums of Barahona, Dominican Republic. Two of the team members that went have a background in special education, so one of the prayers for this trip was that God would bring people into their path with special needs that they could show the love of Jesus to. There are a higher percentage of children with special needs in third world countries because of the lack of healthcare and preventative medicine, but it's harder to locate them because there are no social structures for special needs children. Most of them are left at home, with no real chance at a normal life.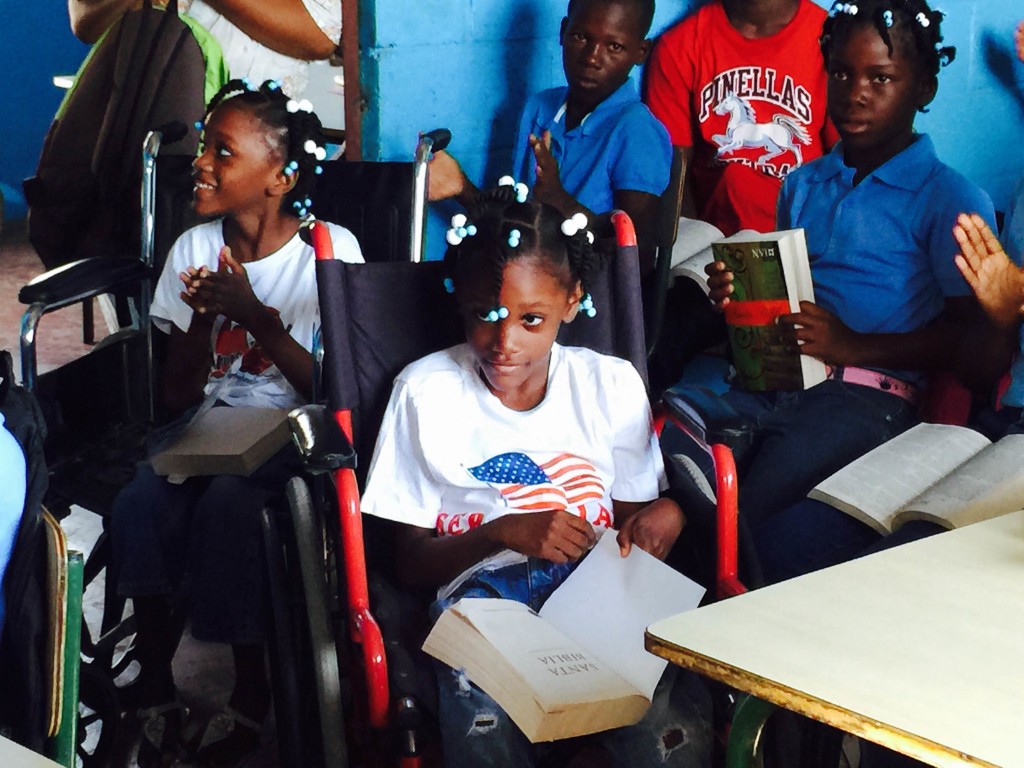 Our team asked the local pastor we work with if he knew of any special needs children in the area that could benefit from schooling. He said he didn't know of any. Well, wouldn't you know that thirty minutes later, a mother came in to speak with the pastor. She'd been looking for him for days because she heard he had a school that might help her daughters. Her daughters were 7 years old, and no other school would take them because they have special needs. They can't walk, and their control of their hands isn't 100%.
Our team went to the mother's home, saw it was a very typical Batey home (which would make most of you weep). The girls were there. One girl was sitting on the floor, where she spent most of her days. The other girl had a wheelchair, but it was not functional. Just try to wrap your head around their existence for a moment. They can't walk. They don't have a wheelchair that works. The family has no vehicle. How often did those girls ever even get to go outside? 7 years old, they'd never been to school, no shot at a normal life until God brought them into our path.
Our team had some extra money so they scoured the city shops for used wheelchairs, found two, and now Brenda and Esmerelda are in school everyday. Some of the older students push them to and from the school on the dirt roads everyday. They're getting an education, and they're hearing the gospel.
I told our church, "You may not get to meet them this side of heaven, but I guarantee you, you helped change the course of their lives. That's what happens when we roll up our sleeves, open our hearts, and embrace the messes."