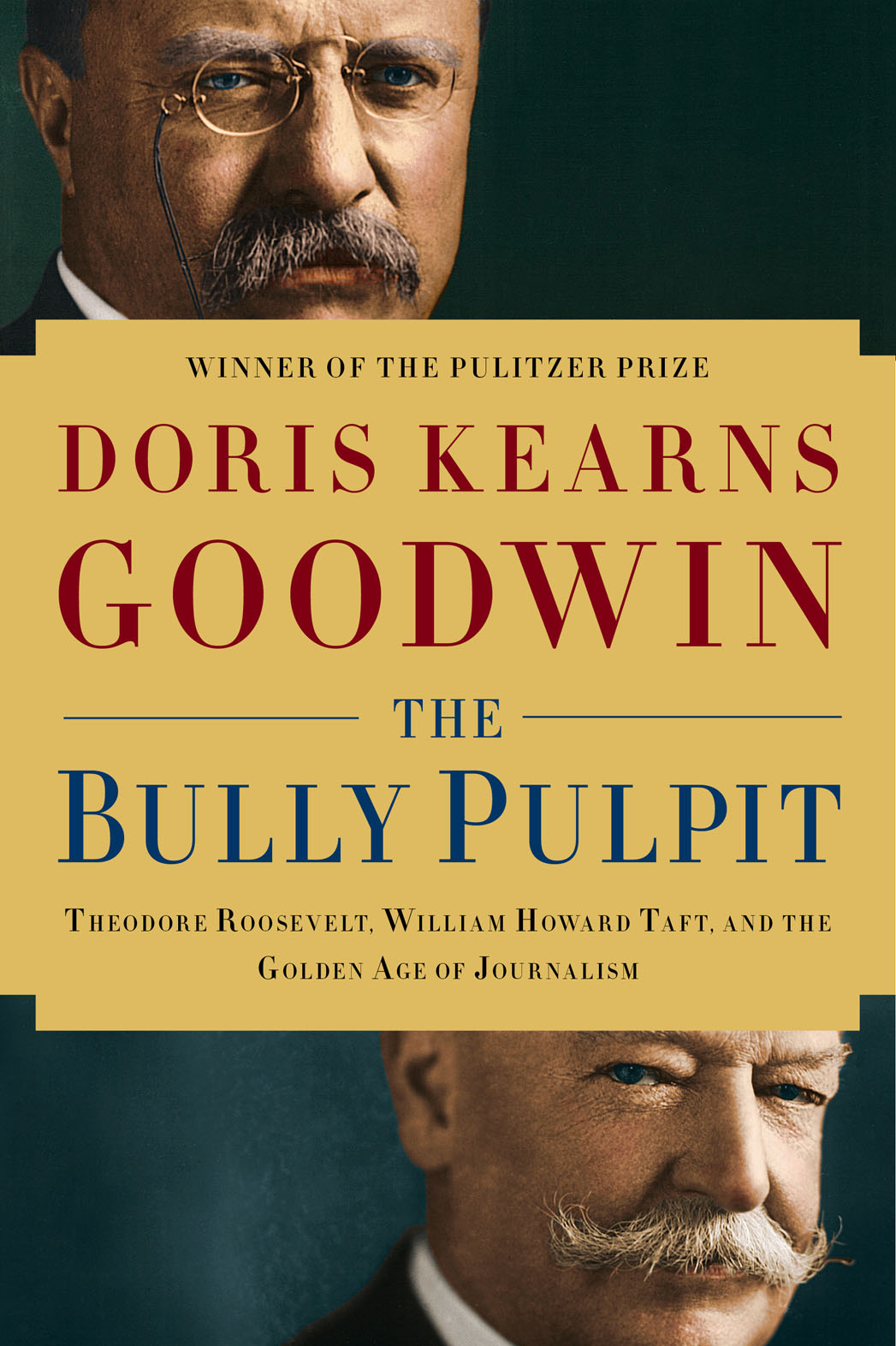 The Bully Pulpit is a riveting tale of two men and a magazine that changed the world. Telling the tale of Theodore Roosevelt, William Howard Taft and McClure's Magazine, The Bully Pulpit transports the reader into a surprisingly pivotal time in American history, the dawn of the 20th century.
At the beginning of the 20th century, a pervasive culture of laissez faire had allowed corporations to run amuck and concentrate incredible wealth at the expense of the common man. Political parties were beholden to powerful corporations. Corporate trusts cornered the market on pivotal goods such as steel and beef and transportation such as railroads. A handful of men, the country's first millionaires, held absolute sway.
The American economic and political systems were designed to help the rich get richer and the poor get poorer. Many wanted reform, but they could not muster the courage to battle the headwinds needed to see the revolution of change begin. Enter Theodore Roosevelt. A hurricane of a man and a person almost unique in American history, Roosevelt took on the role of reformer and by sheer force of will helped America turn a critical corner in her storied journey.
The bulk of this book focuses on the presidency of Theodore Roosevelt and his chosen successor William Howard Taft and their transformation of the American way of life. Along the way the author traces a critical voice that helped crystallize the support of the American public at critical junctures: McClure's magazine. Called "the golden age of journalism," the author does a tremendous job recounting an easily forgotten aspect in the battle for modern America. McClure's magazine galvanized public sentiment and gave Roosevelt and Taft the ammunition they needed to goad an unwilling legislature to pass much needed reform. It's an amazing tale of the stars aligning for a few short years and meaningful reforms being passed in our country.
At 750 pages, this book is not for the faint of heart, yet it's a solid read and wonderful reminiscence of the greatness that America can aspire to if she so chooses.
LESSONS LEARNED
1. The power of one person and a vision. I've read numerous books about Theodore Roosevelt and continue to be fascinated with him as a man. His drive, his force of will, his determination and buoyancy allowed him to shape the country to his will in a way rarely seen before or since. Can one person make a difference? Absolutely. History has proved this time and time again.
2. All good plans can go astray. Roosevelt had picked William Howard Taft (a close personal friend) as his chosen successor in the 1908 presidential election. Riding Roosevelt's legacy, Taft easily sailed to victory but strayed from Roosevelt's vision enough that Roosevelt himself challenged his good friend and successor for the 1912 Republican nomination.
3. Little moments make a big difference.
The night of Roosevelt's presidential victory in 1904, Roosevelt made a declaration that would come to haunt him for years. Fresh off his victory, he publicly vowed to not seek a third term (at that time still allowed). Roosevelt would later say that he would willingly chop off his arm if he could take back that pledge. The secret power behind Taft's success in his career was his loving, supportive, and incredibly smart and savvy wife, Nellie Taft. She was his rock, his anchor. A few weeks into Taft's presidency, Nellie Taft suffered a debilitating stroke and never fully recovered. Taft's presidency was never the same.
4. There can be too much a good thing. This book beautifully captures the arc of Roosevelt's rise and fall, from eager reformer to overzealous power hog one step away from crazy town. During his final presidential run as a third party candidate, Roosevelt delved deep into demagoguery, proposing to do away with the Supreme Court and putting all national issues up for a vote. In his mind that would work well, because he knew how to galvanize popular opinion like no one else, but it would have been a chaotic step for our country. As much as I admire Roosevelt, I'm glad he was defeated in his final presidential run. Too much power for too long had warped his sense of perspective, with serious possible harm for the country.
5. Roosevelt's movement was ultimately successful. The progressive movement embodied by Roosevelt led to some incredible leaps forward that we take for granted today, including the 17th and 19th amendment to the Constitution: the direct election of senators and giving women the right to vote. Both more widely distributed power to the people and enabled the general public to have their say in their country's future.
6. The progressive movement was the golden age of journalism. Never before had journalists been so able to capture and form the conscious of the country than during the years of Roosevelt's presidency. They were men and women of high moral aptitude with an inner drive to educate the public, not just drive up sales. As others joined the bandwagon this type of journalism denigrated into the muckraking so decried by the President. But for a short span, journalism was a healthy conversation, not driven by deadlines or circulation figures, but driven by a common goal to better the country. Oh even for a hint of that in today's media wars.