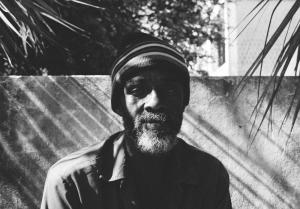 I've got this thing with my kids. For some strange reason, I feel super protective over them. It's as if how you treat my kids affects me. For instance, let's assume you and I had a lunch date or golf outing planned, and you came by to pick me up. When you arrived at my house one of my four kids ran out of the house to greet you (they're friendly, it's a Southern thing). Instead of greeting my child, you sucker punched them, slapped them right across the face.
How ludicrous would it be for you to say at that point, "That had nothing to do with you, that was just your kid. Let's go have that lunch/golf outing." It doesn't work like that. If you have a problem with my kid, you have a problem with me. The converse is true as well. If you really want to get in good with me, if you truly want to show me love and affection, show love to my kids. Mentor them, teach them, care for them, coach them. I love my kids more than life itself, and my relationship with you is inexorably tied to your relationship with them.
Ready for the pivot? When Jesus was asked what the greatest commandment was, Jesus answered with one commandment in two parts,
One of the teachers of the law came and heard them debating. Noticing that Jesus had given them a good answer, he asked him, "Of all the commandments, which is the most important?"
"The most important one," answered Jesus, "is this: 'Hear, O Israel: The Lord our God, the Lord is one. Love the Lord your God with all your heart and with all your soul and with all your mind and with all your strength.' The second is this: 'Love your neighbor as yourself.' There is no commandment greater than these." Mark 12:28-31
Why did Jesus answer with two when the teacher of the law only asked for one? Because the second commandment clarifies the first. Too many times Christians can pursue their relationship with God in isolation from their relationship with other people. That's why Christians can be racists. That's why Christians can be judgmental. That's why Christians can be hypocrites. But Jesus told us 2000 years ago that it doesn't work like that.
The best way to love God is to love others. Going back to the beginning illustration, if you want to love God, show love to his children. When we judge, when we ignore, when we neglect, when we fail to show love to others, we're hurting God's children. Every person walking this planet has a Heavenly Father who jealously loves them as a perfect father should. Don't be surprised when you feel distance from God when you continually slap his children in the face.
It's not possible to pursue your relationship with God in isolation from your relationship with other people. Do you want to become closer to God? Show love to (all) his children. Do you want God to start blessing your church again? Quit neglecting the needs of the hurting around you. Quit deciding which of God's kids will and won't be accepted in your church. God loves them all. If you want to love God, love (all) his children. In other words, quit slapping God's kids in the face.