By Joe Carter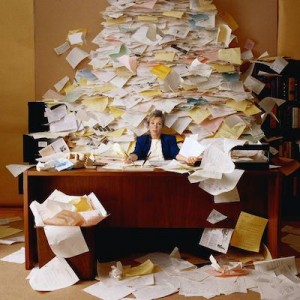 More than at any time in the last hundred years, Christians (at least in those in America) are beginning to recognize that, as Greg Gilbert and Sebastian Traeger say, "our jobs are an arena in which God will work in us and through us to make us more like Jesus and to glorify himself."
Yet it's often easier to recognize this truth in the abstract while failing to understand how it could be true for our own jobs. Say, for example, that you work in accounts receivable for a company that makes bathroom faucets. How could that type of work truly make a difference in the world?
Art Carden explains why this type of work matters – and can matter more than a career as a relief worker:
Cleanliness, while not necessarily next to Godliness, is at least a few more steps removed from filth and the associated disease transmission. One quick and easy way to improve the lives of the people around you is to make sure you wash your hands carefully after using the restroom. By helping the faucet company run a leaner operation, you can help them expand and improve their faucet offerings. This in turn helps people wash their hands carefully. This in turn reduces disease transmission. Reduced disease transmission means less tragedy and higher productivity. It might not seem like much, but congratulations: by helping Amalgamated Faucet produce more, better, and cheaper faucets, you're reducing the probability that someone, somewhere gets sick.
As Carden concludes, "If you want to help poor people, don't follow your heart. Follow your comparative advantage." If that advice doesn't have the same appeal as "follow your passion" it's likely either because we lack imagination or because what we really want is not to help the world but to receive praise and recognition.
Working in accounts receivable you likely won't receive humanitarian achievement awards or even be recognized at your church. You likely will also never know how your contributions contributed to the greater good of humanity. But Christians can trust that God knows how our contributions serve others and that he will use our efforts for his purposes. God can and will work in us and through us to make the world a better place, whether we're digging wells in Africa or pushing paper in Omaha. To help change the world we don't have to be able to see how it all fits together, we just have to do the work that God sets before us.
(Originally published at the Acton PowerBlog)