By Joseph Sunde
The other night, I sat down with my kids to read one of my favorite Rudyard Kipling poems, "The Camel's Hump," a remarkable 19th-century takedown of 21st-century couch-potato culture.
With typical color and wit, Kipling takes aim at idleness, decrying "the hump we get from having too little to do" — "the hump that is black and blue." Kipling proceeds to elevate labor, noting that hard work refreshes the soul and reinvigorates the spirit: "The cure for this ill is not to sit still / Or frowst with a book by the fire / But to take a large hoe and a shovel also / And dig till you gently perspire."
The illustrations in my 1949 version of the poem offer additional flair to Kipling's contrast, aptly showing what can happen, physically and spiritually, if we do or don't get our hands dirty. But don't let the boy's youthfulness fool you: "We all get the hump / Cameelious hump / Kiddies and grown-ups, too!"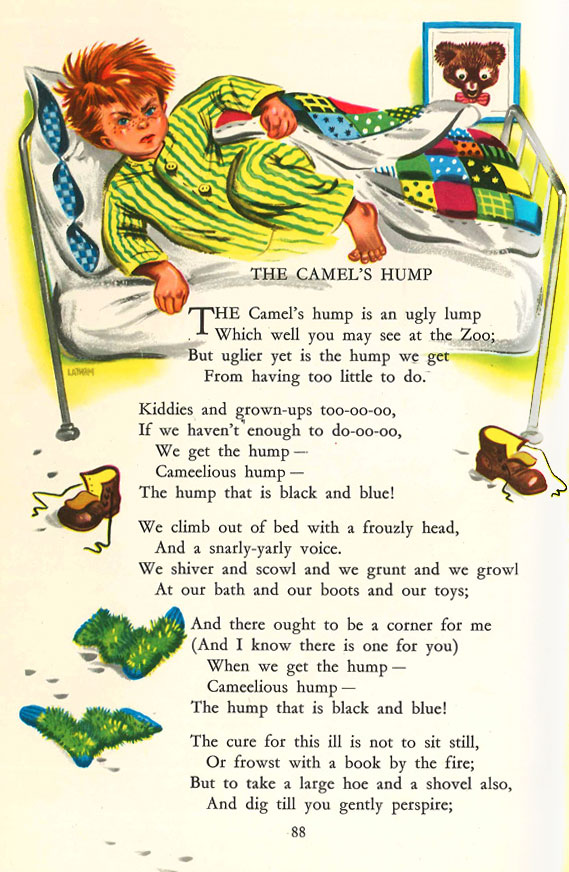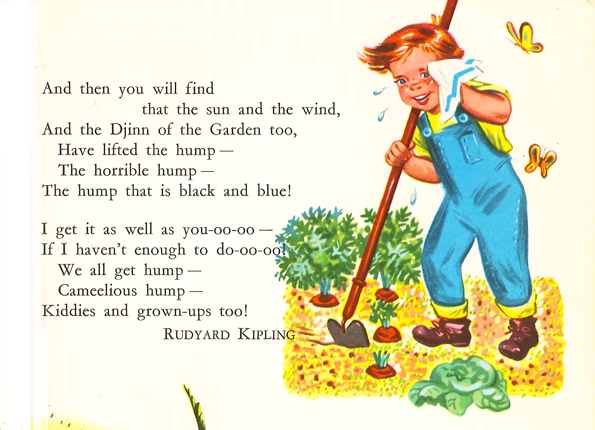 The above pages are taken from Volume 2 of the 1949 Childcraft collection, Storytelling and Other Poems.