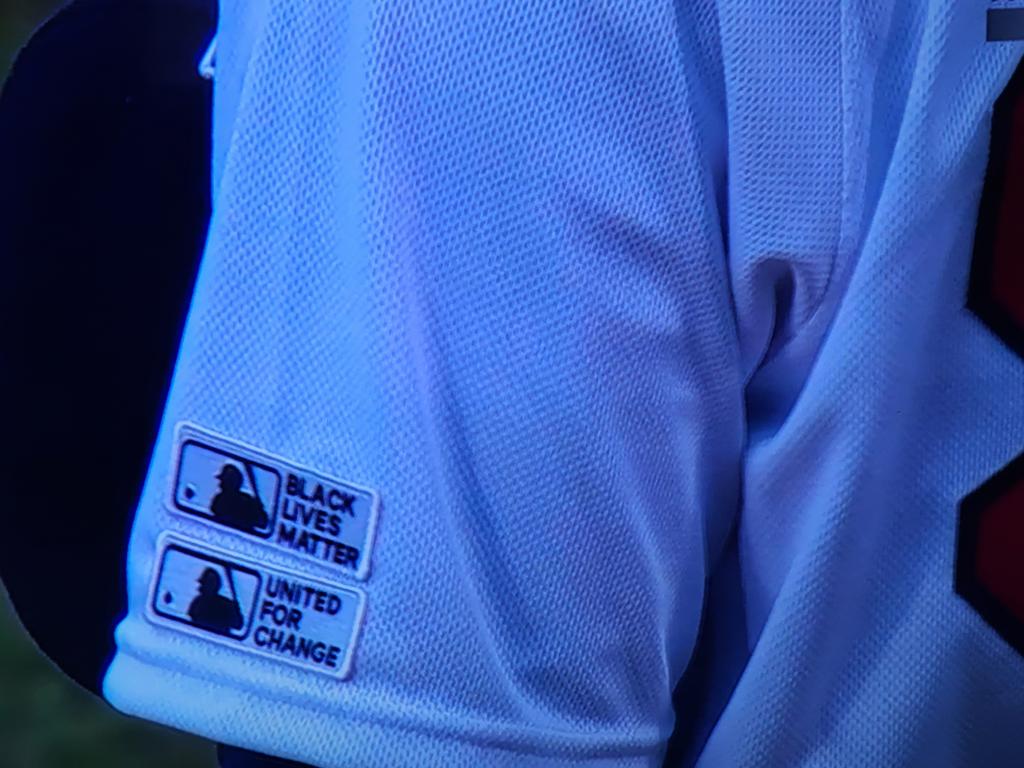 The Catholic Church in the United States, not the NBA, should be leading the charge against racism.
Our priests should be just as comfortable talking about the need for racial justice as the professional athletes who wear Black Lives Matter T-shirts during pregame warm-ups.
In a perfect world, every single Catholic bishop in the United States would speak as a unified national voice of conscience that wouldn't hesitate, in the strongest possible terms, to condemn police brutality, systemic racism, white supremacy, and declare, without any qualification or apology, that black lives matter.
But, no. We're more likely to find that kind of prophetic witness today at a hockey game or soccer match than we are at most churches on Sundays. That's a damn scandal.
Too Many Still Don't Get It
There are exceptions, of course. Archbishop William Lori wrote a great reflection in America Magazine on Black Lives Matter through the prism of Catholic Social Teaching. Bishop Michael F. Burbridge of Alexandria, Virginia, has formed a new advisory council of Black Catholic leaders to help him develop a strategic plan to address racism in their diocese.
But overall, we have too many bishops and Catholic clergy – the vast majority of whom are white – who remain conspicuously silent as young people of color take to the streets to march against institutionalized bigotry and decades of dehumanization at the hands of law enforcement.
As noted above, some Church leaders get it, but too many don't. They and many others hem and haw when challenged to condemn racism, but they sure find their voices when a progressive firebrand like Alexandria Ocasio-Cortez seemingly paints St. Damien of Molokai with the broadbrush of white supremacy.
While the Catholic Church, as an institution in the United States, wanders somewhat aimlessly through this national reckoning with racism, we're seeing professional sports leagues stepping up on racial justice. Major League Baseball, the National Basketball Association, Major League Soccer, the National Hockey League, the National Football League, even Nascar – Nascar! – are taking bold, unapologetic stands against racism.
"We will fight against injustice and fight for what is right. I hope this inspires a new generation of hockey players and hockey fans because Black lives matter, Breonna Taylor's life matters. Hockey is a great game, but it could be a whole lot greater, and it starts with all of us," Minnesota Wild defenseman Matt Dumba said in a speech on behalf of the NHL this past weekend.
As a sports fan, I think that's great. But as a Catholic who happens to be a diehard supporter of all Boston sports, I shouldn't expect a Bruins winger, a Celtics forward, a Patriots linebacker or a Red Sox infielder to call out the racism in society before my own bishop or pastor.
But when it comes to racial justice, that's pretty much where we are as a church and a society in 2020.
Ignorance
There are many reasons why the American Church, as a whole, has not found its voice in this pivotal cultural moment. Those reasons are rooted in history, culture, politics, bigotry, cowardice, ignorance and an uncritical acceptance of white supremacy as a normal default setting for American society.
As Tia Noelle Pratt, a Black scholar, told me for a recent news analysis I wrote on Black Lives Matter, "Part of the problem in the Church, part of the problem in discourse in and around Catholicism is equating Catholicism with whiteness."
The Catholic Church in the United States came of age as a church of white ethnic European immigrants in the 19th century. The Irish, French, Polish, German, Italian and Portuguese Catholics who migrated to this country brought their own traditions. However, they also brought with them some old bigotries, against other European ethnic groups and especially against racial minorities.
"Aren't you scared of those people?" an elderly Portuguese relative once asked me when I showed her some photos of me and some Black friends in my U.S. Army days.
That relative – who attended Mass every Sunday and said her Rosary everyday – was racially ignorant, though I can understand why. She grew up in an isolated island in the middle of the Atlantic Ocean, in an ethnically-homogeneous village of less than 400 people in a time before electricity and radio.
I have less patience for the racism of the successive generations of Catholics who assimilated into American society, went on to college and attained some slice of the American Dream. Rather than seeking to transform American society and politics through an authentic Catholic witness rooted in the Church's Social Teaching, too many accommodated themselves to the wider culture, including its embedded racism.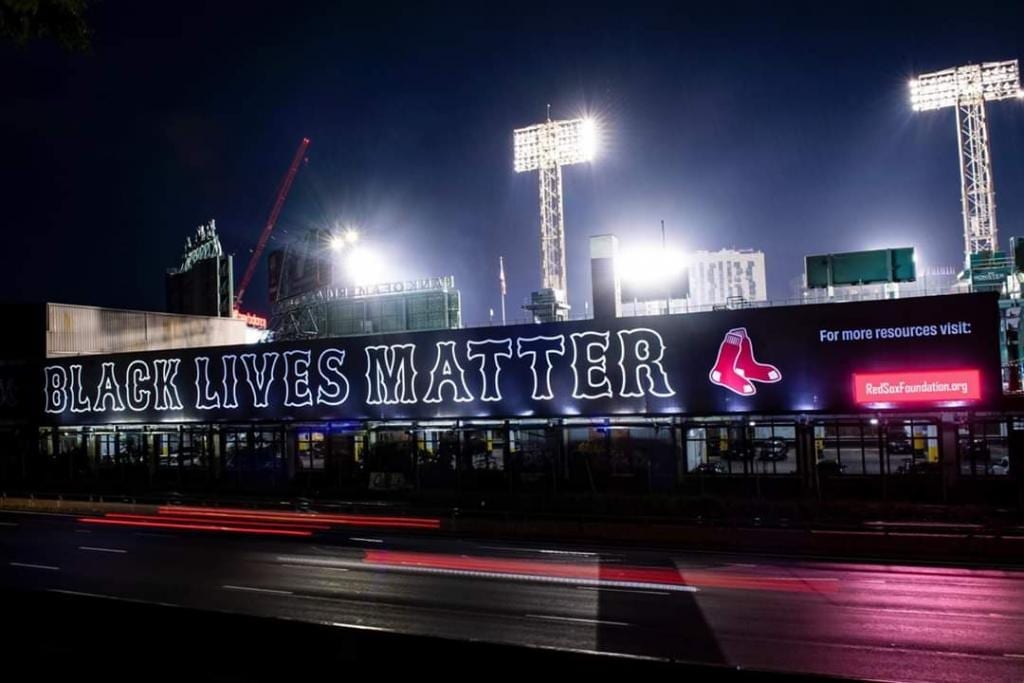 Say It: Black Lives Matter.
That's not say that the American Catholic community hasn't had its shining moments in the area of race relations. Nuns in full habits and collared priests marched with The Rev. Martin Luther King during the Civil Rights era. The nation's bishops over the last few decades have written several pastoral letters and statements that explicitly call out racism as a grave sin that no believer in Jesus Christ can espouse in good conscience.
Even today, we have many Catholic scholars, clergy, religious and laity who are speaking out and challenging their coreligionists to examine their consciences on racism, which they rightly frame as a life issue. As a Church, we need to be as ardently anti-racist as we are against abortion.
But overall, I think we as a Church are still too far behind the example of the professional sports leagues, which are not only allowing its players to express their opinions on company time but are also investing in aggressive anti-racism public awareness initiatives like FIFA's "Stop Racism" campaign of recent years. For example, outside Fenway Park in Boston, a huge "Black Lives Matter" mural greets motorists on the Mass Pike.
There is no questioning where organizations like the Boston Red Sox stand in this cultural moment, even though they know that taking a stand on racism and Black Lives Matter will rankle their politically-conservative fans.
This all is not to say that professional sports have arrived at a place of perfect racial justice. The leagues don't operate in a cultural or historical vacuum. The vast majority of owners, front office personnel, coaches and management are still white despite Black athletes comprising a large majority in leagues like the NBA and the NFL. Major League Baseball needs to put its money where its mouth now is and invest in baseball facilities and programs for kids in the inner cities who don't have the resources to join travel teams. Ditto for the NHL and Major League Soccer.
Cynics may call it another nauseating example of woke capitalism. But to me, it at least looks like those leagues are beginning to think through this issue a little more deeply, which – if my social media feed is any indication – does not go unnoticed by young adults who as a cohort are much more racially diverse than previous generations.
Those same young adults, many of them baptized Catholics, are also paying attention to how we as a Church respond to the call for racial justice. If they see an institution that is lukewarm on being anti-racist, don't be surprised if they go elsewhere or tune out religion all together. We can't abdicate that responsibility to whoever wins the NBA Finals this year.
– 30 –