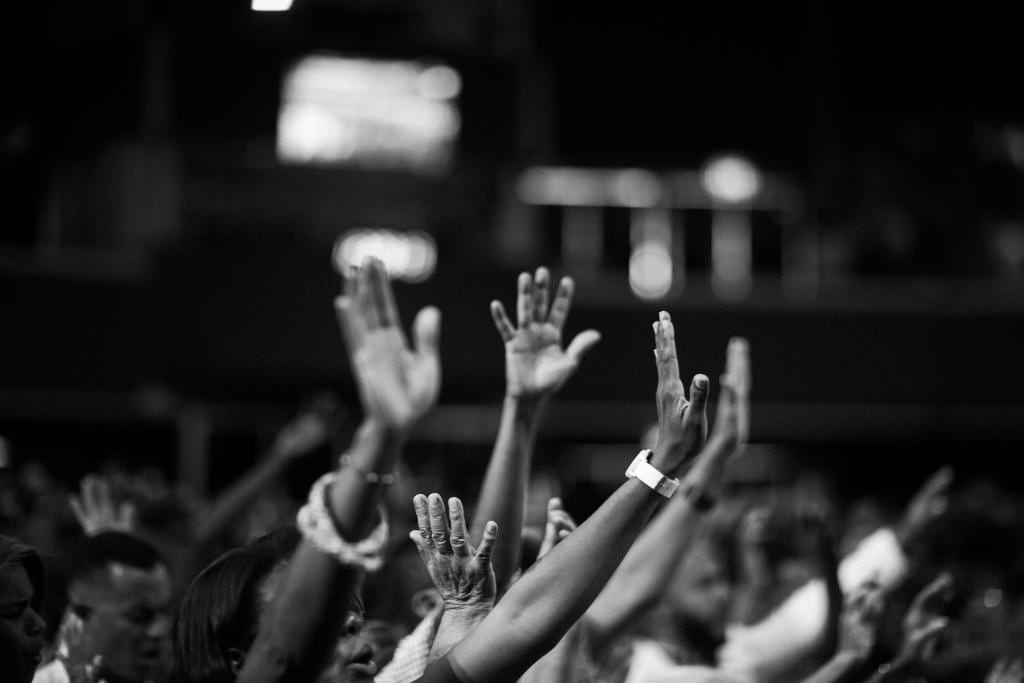 I recently wrote about the People of Praise covenanted community for Our Sunday Visitor.
You might have seen some other stories about PoP in secular media outlets such as the New York Times and Washington Post. The community has gotten a lot of scrutiny lately because of Judge Amy Coney Barrett and her all-but-inevitable confirmation to the U.S. Supreme Court.
From my story:
Barrett, who currently sits as a judge for the U.S. Seventh Circuit Court of Appeals in Chicago, grew up in People of Praise. Her father, Michael Coney Sr., served on the community's board of governors and is still listed as a contact for the People of Praise branch in Biloxi, Mississippi.
Media outlets such as The New York Times and Washington Post obtained undated membership directories that list Barrett and her family in People of Praise. The directors also indicate Barrett at one point held the leadership position of "handmaid." Though that word in recent years has come to be associated with Margaret Atwood's dystopian novel "A Handmaid's Tale," Catholics of course know that "handmaid" is rooted in Scripture.
I reached out to several branch leaders of People of Praise, but received few responses. Someone close to the community told me they were wary of how their community had been portrayed in the media, and didn't want to do interviews, even with a Catholic press outlet that would have given them a fair shake.
Thankfully, Glenn Hilton, the leader of the People of Praise branch in Saskatoon, Saskatchewan, Canada, spoke with me.
In his mid-30s, Glenn Hilton was a successful businessman, married with two kids. He rarely attended church but felt there "had to be more" to life than making money.
Hilton said his life changed in 1981 when he met the Lord in a deeply personal way through an encounter with People of Praise, a covenanted ecumenical community that grew out of the Catholic Charismatic Renewal in the United States.
"I started looking for how to support this new way of life for myself," said Hilton, who stuck with People of Praise after his initial exposure to the community in Victoria, British Columbia. Today, Hilton, 74, is a leader with the People of Praise branch in Saskatoon, Saskatchewan, Canada.
"I thought, if I'm going to change everything, I need to be with people who are going to help me," Hilton told Our Sunday Visitor. "I went searching for something more than church, more than just a Sunday obligation. And I found it in community."
For context, I spoke with two academics who were able to explain People of Praise in the wider Catholic Charismatic Renewal movement, which took off in the late 1960s.
"When you look at the long trajectory of Catholicism in the United States, many of the prayer forms styled in the wake of the Second Vatican Council were more personalist," said Timothy Matovina, a theology professor at the University of Notre Dame who studies the history of Christianity. "Instead of May crownings, 40 Hours devotions and Eucharistic adoration, in that era there was more of a focus on internal prayer, not memorized prayers but more spontaneous, spoken prayers, in a way of integrating Catholic devotionalism into a more personalist dynamic of prayer," Matovina told Our Sunday Visitor….
"From a Catholic perspective, this is an outpouring of the Spirit that has its roots going back to the Upper Room," said Walter Matthews, the executive director of the National Service Committee, a leadership group for the Catholic Charismatic Renewal in the United States. "We're talking about a movement that on one hand is relatively new and on the other hand is deeply rooted in Jesus telling the apostles, 'Unless I go to the Father, the Spirit will not come,'" Matthews told Our Sunday Visitor.