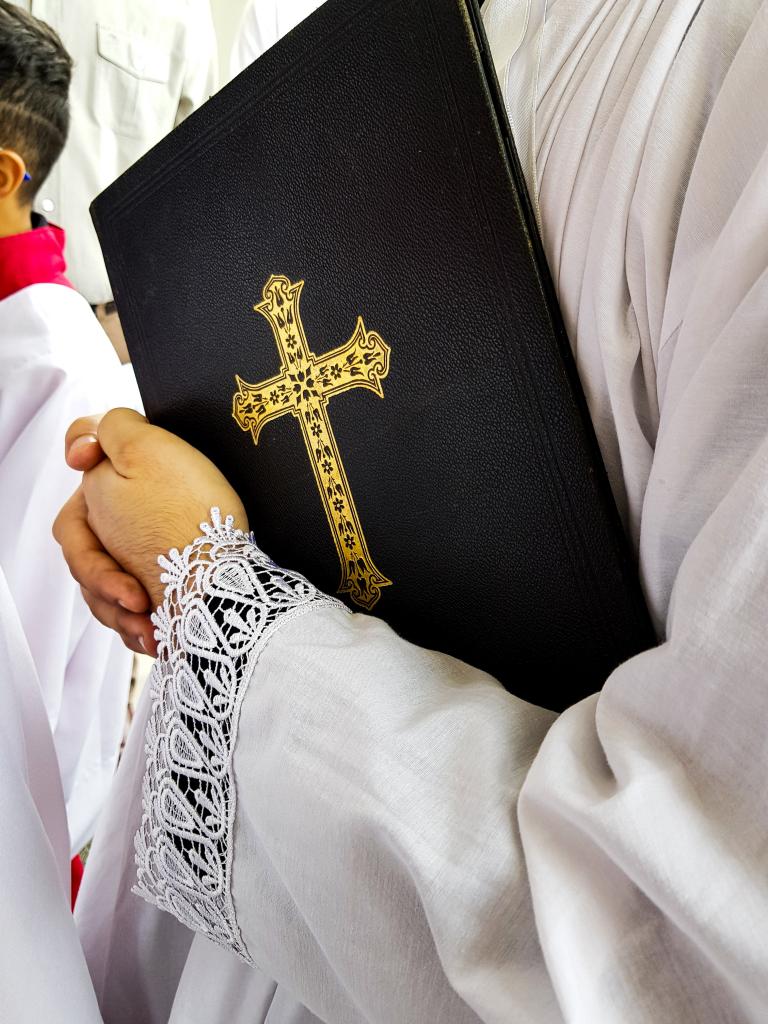 I was a crime reporter for several years, and covered some pretty horrific and bizarre crimes. I like to think that hardly anything can shock me. But this story out of New Orleans is horrific:
The lights inside Saints Peter and Paul Roman Catholic Church in Pearl River were on later than usual on Sept. 30, so a passerby stopped to take a closer look.
Peering inside, the onlooker saw the small parish's pastor half-naked having sex with two women on the altar, according to court documents. The women were dressed in corsets and high-heeled boots. There were sex toys and stage lighting. And a mobile phone was mounted on a tripod, recording it all.
The priest, Father Travis Clark, the pastor of Saints Peter and Paul in Peral River, Louisiana, was arrested on obscenity charges, the Times-Picayune of New Orleans reports.
The newspaper also reported that one of the women arrested with Father Clark was Mindy Dixon, 41, who is identified as an adult film actor who also works for hire as a dominatrix. Dixon reportedly posted a Sept. 29 comment on social media that she was traveling to the New Orleans area to meet another dominatrix "and defile a house of God."
The archdiocese suspended the priest, but has not commented on his arrest or the allegations. The Times-Picayune reports that Father Clark and the two women were released on bond while the case is pending.