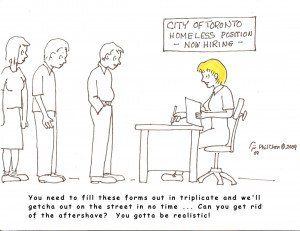 So I'm sitting in my office at church, glancing – every now and then – out of my window, awaiting the faithful to show for Adult Class on a Tuesday morning.
There's a homeless guy.
He's staggering up the drive toward the church.
He's drinking a tall can of beer.
It's 9:40 AM.
I observe him … one big gulp … 2nd gulp … 3 sip's a charm … AARGH! Breakfast of champions.
He then crushes the can and flings it into the church yard.
Then, forgive me this, right in the church driveway – 20 yards from the street — he begins to fiddle with his pants zipper.
That was enough!
I, dressed in cassock and cross, went flying out the door … and headed down the hill toward my tempter …
Listen to it all on …
The Orthodixie Podcast on Ancient Faith Radio!
Image Source