Every week there are new press releases, articles, information, and videos popping up concerning Paganism, spirituality, health, or disabilities. Community Linkage is a collection of useful information and sometimes entertainment for you. You can stay informed by adding me to one of your social circles on
Google+ or follow me on Twitter.

"Reddit Floods Hospital with Pizza After Young Resident Pleads for Pie" Gawker
"Deaf New Yorkers Sue Starbucks for Repeated, Shocking Discrimination" Alternet
It's claimed in the lawsuit that one NYC Starbucks refused service to the deaf, mocked their speech, then kicked them out when asked to speak with a manager.

"How to Care for Yourself on Bad Days: Surviving Depression" by Dani Skoog Yahoo! Voices

"On privilege and taking the stairs" by Sara Moon
This is a wonderful blog post about privilege and quite a bit of it is about able-bodied privilege.
"Imagine you're an able-bodied person. You are in great shape and everyday you take the stairs to your second story apartment. It's good exercise, after all. You don't even think twice about taking the elevator.
Then, one day you invite a friend over to your apartment after work. As you and your friend cross the apartment complex's lobby, you go straight to the stairs like you always do.
But what if your friend is not as able-bodied as you are? What if she has a disability that prevents her from climbing the stairs? What you do without thinking twice puts your friend in an awkward position."
UK Mail Online "Learn to walk for me: Paralysed man raises £20,000 for treatment to help him walk…then gives it all away to help a disabled child take HIS first steps"
"Helping Hands Monkey Helpers"
"Since 1979, Helping Hands and their monkey helpers have given adults with spinal cord injuries or other mobility impairments the priceless gift of independence, companionship and hope. They do this by providing individuals with a unique service animal: a highly trained capuchin monkey."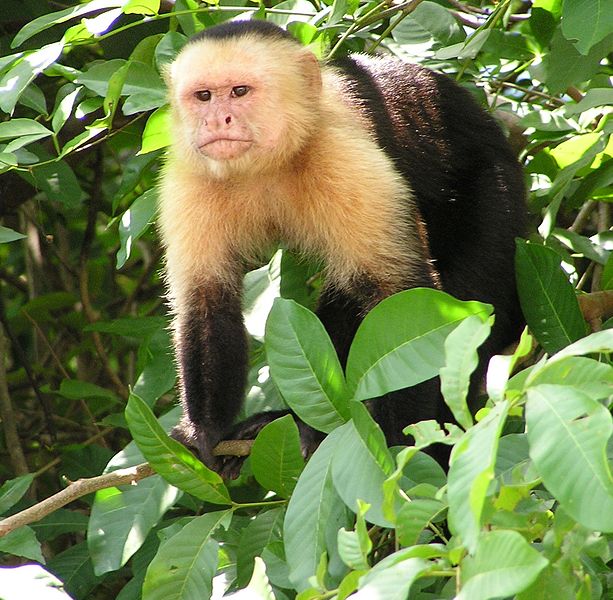 Capuchin Monkey by David M. Jensen (Wiki Commons)