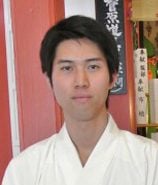 In the previous post, Shinto priest Taishi Kato explained some of the basic concepts of Shinto. Following on, he now talks about what is perhaps the most important, yet most enigmatic, concept in Shinto – that of kami, and how kami relates to the importance of purity in Shinto.
---
"In Japan, people traditionally refer to "Yaoyorozu no kami," which literally means "the eight-million kami (divinities)". But this expression is a metaphor for describing the fact that numerous kami exist; in fact all living organisms in the universe have divine nature. If I have to describe kami in another way, I could refer to them as life forces. Life forces mean forces that make living organisms reproduce, evolve and develop. Life force is the core energy for living organisms to develop in a healthy state. In other words, life force is the energy that keeps one's body and mind in a balanced and healthy condition. It can be said that the principle of nature represents the same meaning as life force.
Let's imagine how a tree's seeds grow up. Seeds sprout from soil, grow, develop and then harmonize with the other living organisms' life forces. Nature is life force that emerges from subjectivity as the objective universe. Based on subjective intuition, all life and all material things are expressions of life force into objectivity. In this regard, kami can be represented as life forces and the laws of nature. Life force is linked closely with the intuitive perception of experience and the flow of inner time. If you want to work with life forces, you should remove rational thought and reconnect with intuitive perception to look at things as they are. It is intuition that helps one to connect with life forces.
But why are there times when life force does not work properly? Because temporary impurity leads to a decline of life force. We call this temporary impurity kegare. Ke means life force and gare means drying up. So temporary impurity is thought to dry up life force. Originally, human beings are supposed to be full of life force. It is the state that one can reach by uniting oneself with the ebb and flow of life force in nature. But in our daily lives it can be easy to get stuck in temporary impurity which leads to a decline of life force.
And what is temporary impurity? It means impurity that is accumulated in the mind when you are unable to be in the state of heightened concentration of the here and now. In other words, impurity that is accumulated in the mind when you are in the state of being trapped in the past and future. Prejudice, delusion and attachment are examples of such impurities. According to the Kojiki, one of the kami was trapped in his past because he lost his wife. So he went to the unconscious part of world, the imaginary world, and tried to convince his wife to come back to this world. But he realised that his wife's body had decomposed, and then he escaped from his wife and the unconscious world. After coming back to this world, he purified his mind to remove temporary impurities. The aim of purification is to remove all temporary impurities from one's mind."
---
Taishi will explain other Shinto concepts in further posts…stay tuned! Keep up to date by following Pagan Tama at Facebook here.