Holy wells can be found all over the British Isles. They're essentially wells or springs associated with mystical powers, often since ancient times. Although frequently named after saints (often attributed with miraculously causing the water to spring), many of these wells appear to have been venerated since pre-Christian times. They may be linked to ancient forms of water worship, and it's interesting how many holy wells have feminine names, or are associated with female figures; some explain this as a connection to ancient goddesses of water. Perhaps the most famous British holy well among the modern Pagan community is the Chalice Well at the foot of Glastonbury Tor in Somerset.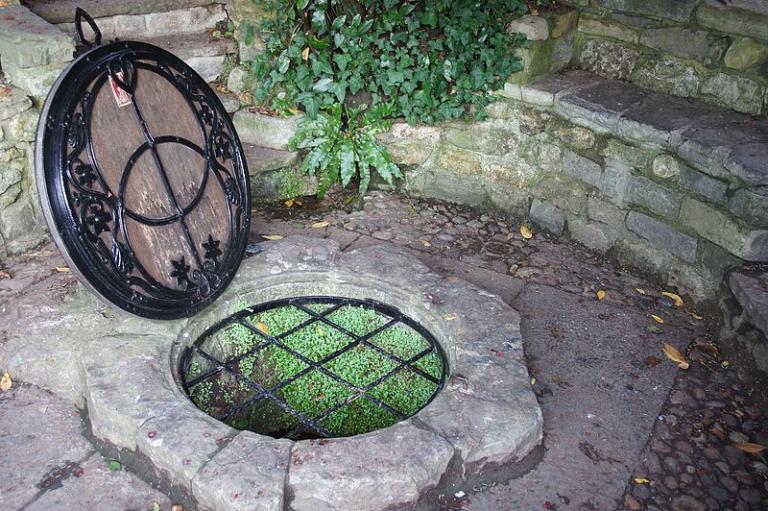 I like holy wells for many reasons. I like how they are venerated by both Pagans and Christians alike; it's nice when we have something we can share.
I also like how they remind me a little of the small Shinto shrines you can find out in nature in Japan. Britain doesn't have as widespread a tradition of wayside shrines for nature worship as Japan, and I think holy wells are perhaps some of the closest counterparts.
And I like how dynamic they are. Their water ebbs and flows, and in turn feeds mosses and other life around them; it's easy to see them as something living and conscious, rather than an inanimate object.
Where I live (Kent) doesn't have a great number of attractive holy wells compared to other places like Cornwall. But there are one or two, and today my husband and I visited a beautiful one: the Black Prince's Well in Harbledown, just next to Canterbury.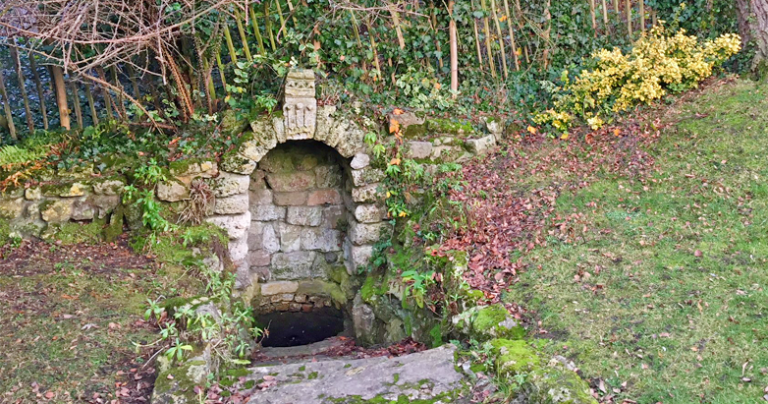 This ancient well has also been known as St Thomas's Well, after Canterbury's most famous archbishop Thomas Becket. It's said that St Thomas himself drank at this well. However, this name is confusing as there is another St Thomas's Well inside Canterbury Cathedral itself, in the crypt (the well is capped). It's also known as the Leper's Well as it could supposedly cure leprosy, and in fact a lepers' hospital was built behind the well in 1084.
It's current common name comes from Edward the Black Prince, the eldest son of King Edward III. It is said that he drank from the well and bathed in it, and that he even called for the well water to be served to him on his death bed in 1376. The three feathers carved in the stone above the well are the prince's insignia.
The well's reputation for healing powers continued right up to this day, and although leprosy is fortunately a thing of the past in Britain, the well has been said to help eye ailments (this is a common attribute of British holy wells).
Our own pilgrimage to the Black Prince's Well started in the centre of Canterbury. We walked about 20-30 minutes outside of town, passing through the churchyard of St. Michael's Church in Harblesdown. St. Michael's Church is interesting in itself; although it was closed to visitors today, we explored the churchyard and found some wonderful examples of Death's Heads on the old gravestones from the 1700s, underneath some large, ancient yew trees.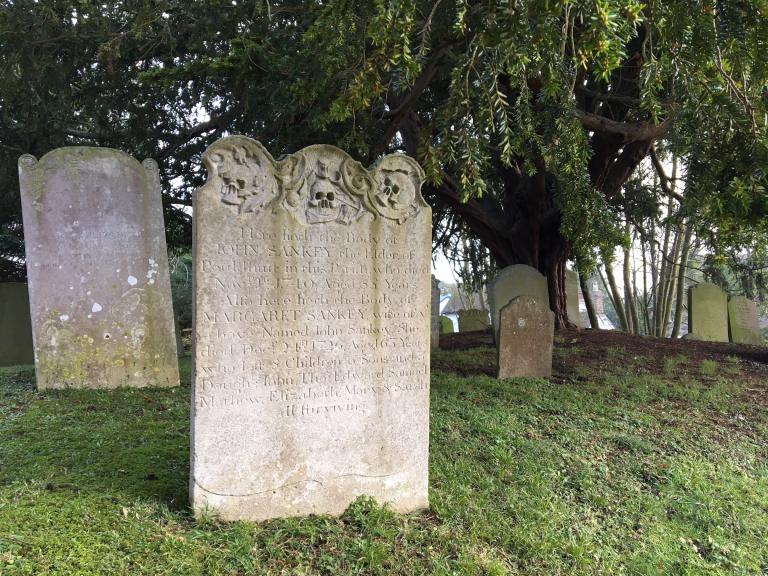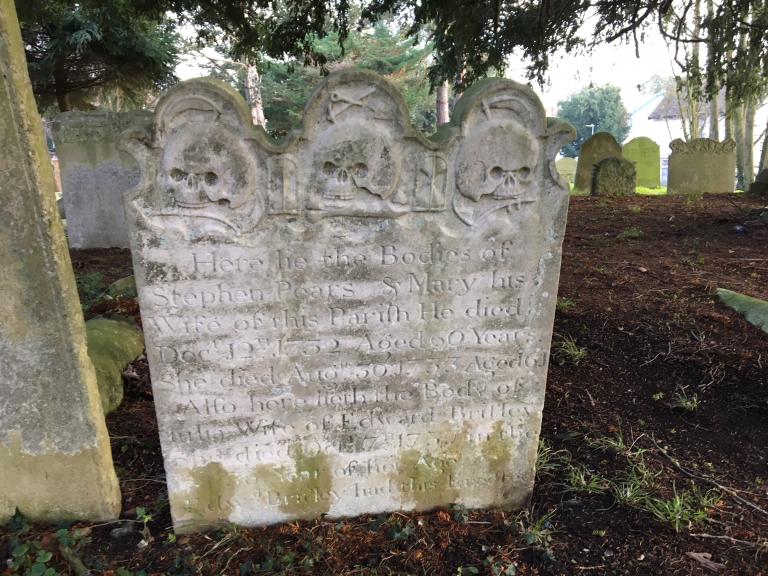 We then found the old leprosy hospital, which is now a nursing home (St. Nicholas Hospital). Although the grounds are private, the owners are kind enough to open the gardens to the public, and this is where the Black Prince's Well can be found.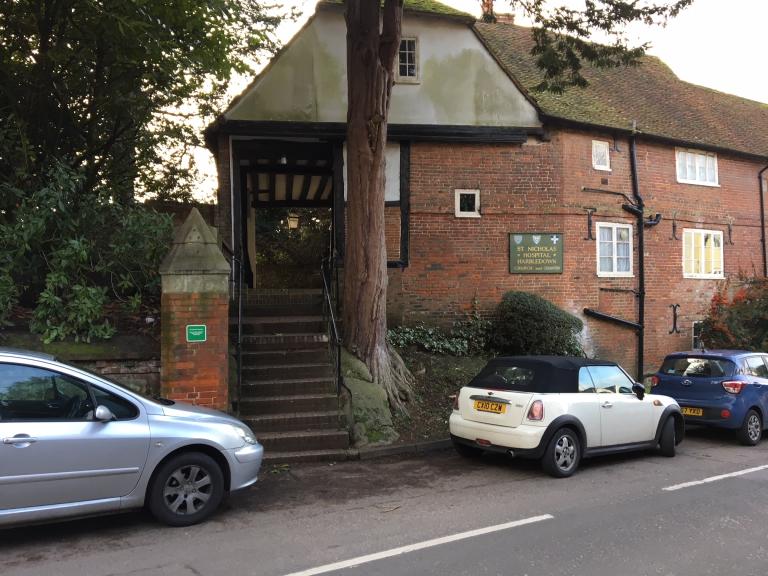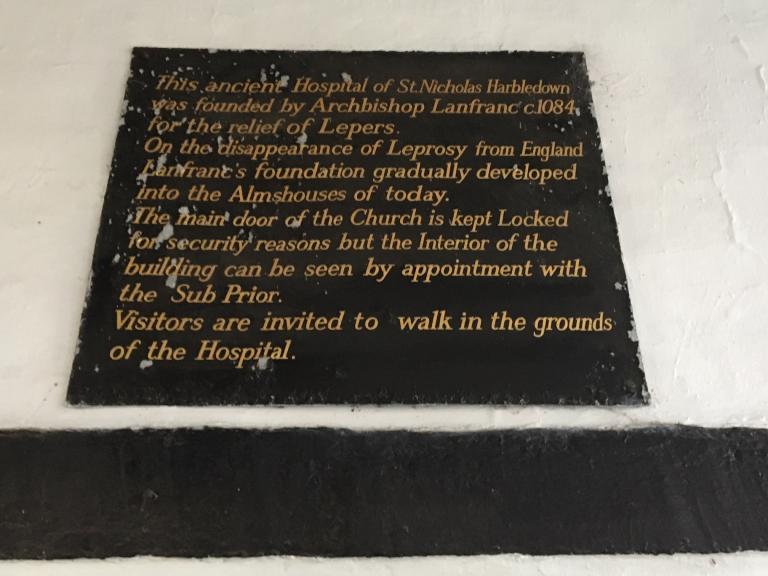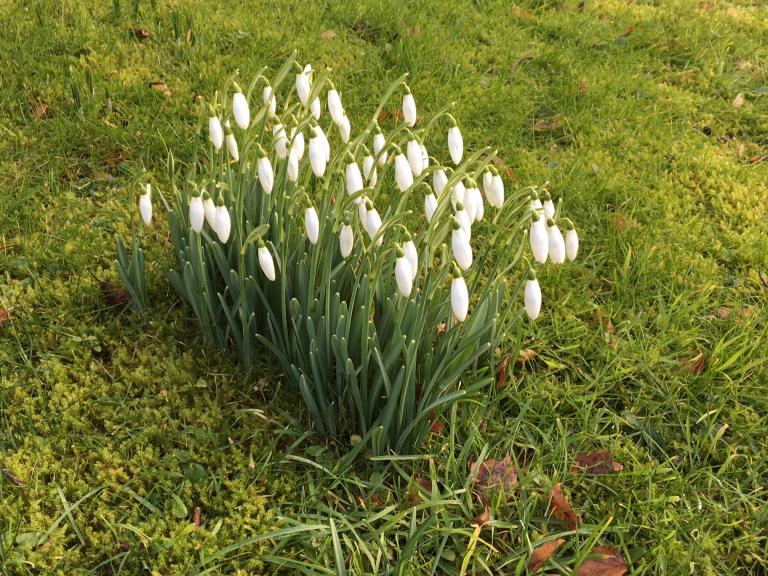 The Black Prince's Well is just tucked out of the way on the side of the path, flanked by a fir tree and a birch tree – quite discreet, yet still easy for those who are looking for it: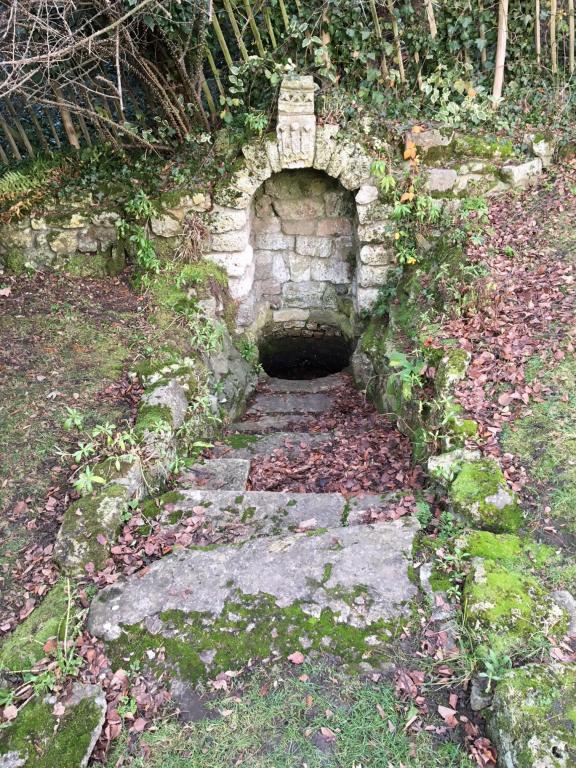 What's wonderful about the Black Prince's Well, which isn't true of many other holy wells, is that the well water is directly accessible. Mossy stones lead down to the basin. It's also fantastic to see that the well is nicely cared for; there was no litter at all, and the steps are maintained to stop them from getting overgrown.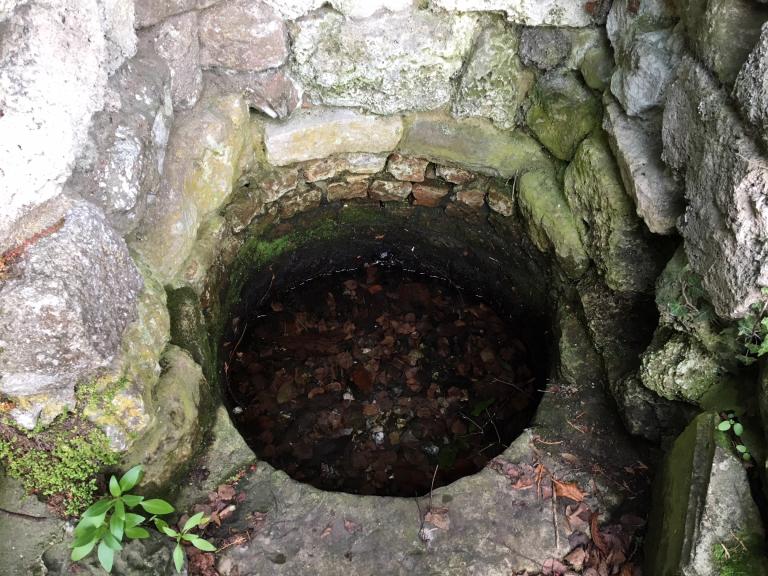 Apparently this well doesn't always have water, but today it did. I wasn't sure of the source; there is a small spout, but I couldn't see any water flowing from it. I could see many coins at the bottom of the well, and even a semiprecious stone; clearly there are plenty of people who make offerings here!
Here's a closeup of the feature design at the top of the well: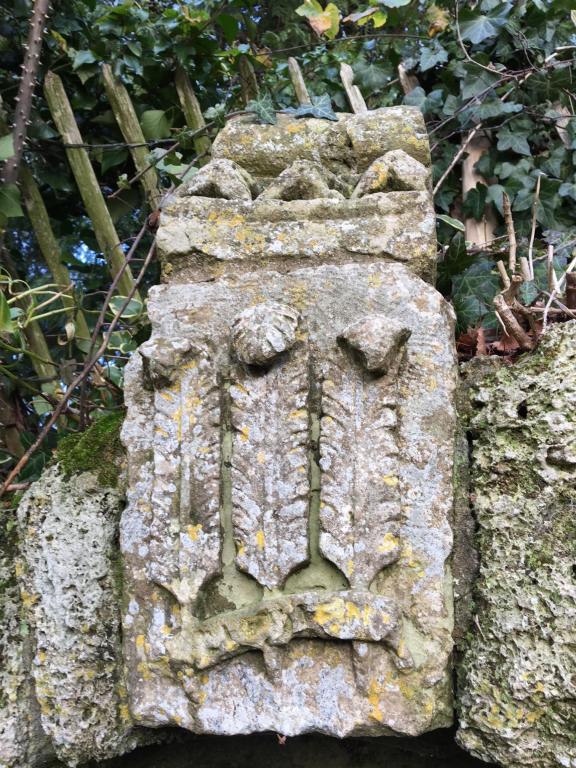 In the presence of this well, I did feel like I was at a kind of shrine. I thanked the well after taking some water, and I even found myself bowing before the well before leaving, as I would do at a Shinto shrine. It felt like the proper thing to do to respect the spirits of the well.
But what about the water?
As I mentioned, I took some water from the well. But would I want to drink it? The answer is an emphatic NO!
Do not drink well water unless you're 100% sure it's safe. Although the sample of the well water I took looked relatively clear, it definitely wasn't clean. As I mentioned I couldn't see any flowing water, which means the water in the basin wasn't fresh and there was a lot of leaf litter at the bottom. On closer inspection of the sample I took, I actually spotted a tiny gnat larva swimming around inside – definitely not safe for consumption! And despite the folklore, I would NOT put this water anywhere near my eyes.
But I have kept a tiny amount of the water in a miniature bottle, as a token of my visit: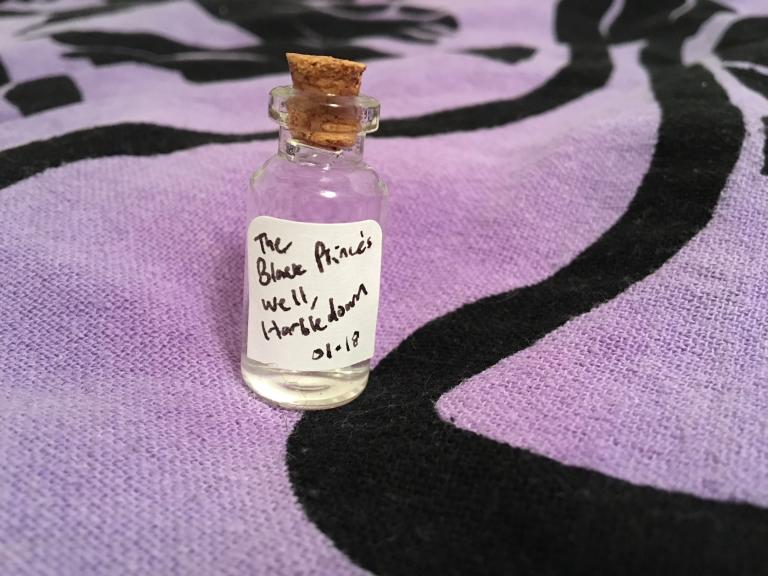 Pilgrimages to holy wells are a wonderful activity for Pagans who want to deepen their connection with nature. If you would like to try finding holy wells, please do take a look at some of sources below.
---
References & Further Reading