Top stories in Paganism and Shinto this week:
UK: Druid who refuses to pay for Stonehenge parking sues police after missing solstice
UK: Hundreds of people defy social distancing to celebrate Solstice at sacred sites
UK: Neolithic monument found near Stonehenge
Read more below…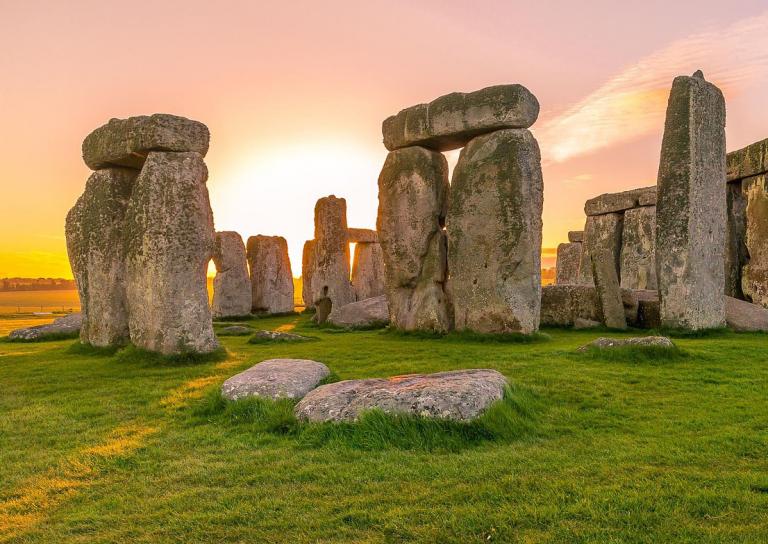 Summer Solstice coverage
UK: Druid who refuses to pay for Stonehenge parking sues police after missing solstice
The Suns
A Druid who refuses to pay to park at Stonehenge is suing the police after missing the solstice…
UK: People defy Stonehenge travel ban to celebrate soggy summer solstice
Sky News
More than 3.6 million people tuned in to a livestream of the stones, but some still decided to travel…
UK: Hundreds defied police to gather for solstice celebration in the Peak District
Derbyshire Live
Hundreds of people have been pictured taking part in a large Pagan celebration at an English Heritage site in Derbyshire…
UK: Midsummer celebration as Summer Solstice greeted at Rollright Stones
Oxford Mail
Dozens of people gathered to greet the summer solstice at the ancient Rollright Stones…
UK: Tents and sleeping bags taken to Glastonbury Tor as hundreds gather for summer solstice
Somerset Live
In photos from the unofficial event, people can be seen in close proximity, with some lying down in sleeping bags and others putting up tents…
Canada: Indigenous Summer Solstice Festival tries out virtual format
Manitoulin Expositor
Ottawa's Summer Solstice Indigenous Festival (SSIF) went virtual for 2020 in line with public health recommendations of physical distancing and the ban on large group gatherings, allowing people across Turtle Island to take part in the various activities from the comforts of their home communities…
Summer solstice parties cancelled in Spain amid coronavirus concerns
iNews
Traditional bonfires and spectacular firework displays next to the sea have been prohibited by health chiefs from Valencia to Barcelona…
Litha 2020 – summer solstice rituals for Midsummer festival in Wheel of the Year
Birmingham Live
When is Litha and what is it? It's time to make honey cake and buttermilk bread as modern Pagans and Wicca followers celebrate the summer solstice, one of eight festivals on their Wheel of the Year…
What are Druids and what do they do at Stonehenge on the summer solstice?
The Sun
Druids celebrate the big day and see it as a spiritual movement but what does it mean to be a modern-day druid?…
Happy summer solstice 2020: poems, quotes and blessings for the longest day of the year
Metro
Pagans who observe the day would traditionally greet each other by saying 'happy solstice' or 'happy litha.'
Pagan News
UK: Farewell to Ralph Harvey, stuntman and pagan high priest
The Argus
Ninety-one-year-old stuntman, occult high priest, escapologist and Dad's Army impersonator Ralph Harvey has been laid to rest at a pagan funeral service…
Pagan Manifesto for Chaotic Times
Patheos Pagan: Lisa Wagoner
"…it occurred to me that my regular litany of self-talk helps me course-correct, forming what I consider a Pagan Manifesto of sorts. Use mine to springboard into your own, or use it as a foundation to add in whatever works for you."…
Shinto News
Kyoto shrine visitors pray for good health
NHK World
A shrine in Kyoto, western Japan, has set up a large grass hoop at its annual festival to pray for good health and drive away evil spirits…
'Agents of World Renewal': More than you need to know about short-lived deities
The Japan Times
On the surface, the religious makeup of Japan is relatively simple. Buddhism and Shinto dominate; tiny communities of other faiths exist here and there. The reality is more complicated…
The lesser-known festivals of Japan
Unseen Japan
A survey of three of Japan's more light-hearted festivals that focus on the less serious subjects of nudity, navels, and nasty words…
Other News
Stonehenge: Neolithic monument found near sacred site
BBC News
A ring of large shafts discovered near Stonehenge form the largest prehistoric monument ever discovered in Britain, archaeologists believe…
Let's dig the arts, not a Stonehenge tunnel
The Times
Spending £1.6bn on easing traffic on the A303 would be a travesty when our creative industries are in such dire need…
Greece urges UK to return Parthenon marbles
The Guardian
The New Acropolis Museum was purpose-built to host the one thing every Greek government will always agree on: the Parthenon marbles being returned from London…
Sweden: Skull from perplexing ritual site reconstructed
National Geographic
The Scandinavian man lived a long life 8,000 years ago before his skull was selected for a still-inscrutable ceremony…
France: Nigerian scholar calls for halt to auction of sacred Igbo artworks
The Guardian
A prominent Igbo-Nigerian artist and academic has called for the cancellation of a forthcoming auction in Paris of two sacred sculptures taken out of Nigeria during its devastating civil war in the late 1960s…
Rethinking summer in Japan amid a pandemic
The Japan Times
Japan struggles to deal with the cancellation of annual seasonal events that serve as a lifeblood for local communities…
How Bastet, warrior goddess of fertility, evolved into a cat
Nerdist
Historia notes that the oldest religious writings in Egypt, the "Pyramid Texts," show Bastet as a mother, and nurse to the king. Which means from the very beginning Egyptians saw the cat goddess as a protector…
Does hemp have a home in Japan?
Japan Today
The plant is particularly important to Shintoism…
Nabta Playa: The world's first astronomical site was built in Africa and is older than Stonehenge
Astronomy
This 7,000-year-old stone circle tracked the summer solstice and the arrival of the annual monsoon season. It's also the oldest known astronomical site on Earth…
The "American Taliban" and the destruction of Native American sacred sites
Patheos Nonreligious: Libby Anne
When I wrote about this a few weeks ago I focused on Mt. Rushmore, where the carving of large stone faces of U.S. presidents defaced a sacred mountain; but this sort of desecration isn't a thing that is "over" or that only happened in the past: it's ongoing…
India: Koya tribal couple killed over witchcraft suspicion
The New Indian Express
A Koya tribal couple was allegedly murdered on suspicion of practising sorcery in Pendalguda village within Malkangiri Model police limits on Friday night. ..
Zimbabwe: Man murdered by relatives over witchcraft
New Zimbabwe
A 55-year-old man from Bananza village under Chief Mahenye in Chisumbanje died on Sunday after he was brutally attacked by relatives who accused him of witchcraft…
Ghana: Woman accused of witchcraft beaten by mob
Modern Ghana
Abubakari Ayishatu, an elderly woman in her sixties accused of being a witch has been severely beaten by an angry mob at Tataligu in the Karaga district of the Northern Region….
Ending witch persecution and gender-based violence in Nigeria
Sahara Reporters
Now as long as this pattern of impunity, lack of access to justice, state apathy and a dearth of empathy continues, witch persecution and other forms of gender-based violence in Nigeria would not stop…