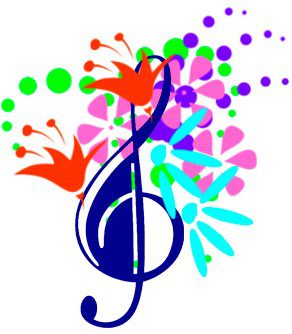 About ten years ago my wife designed an Ostara Ritual that included coloring with crayons and other assorted "child-like" activities. She asked me for some music to fill in that part of the ritual so I picked out a bunch of songs that screamed "Spring!" to me. When we were done we had people asking us for a copy of that evening's playlist (or as it was ten years ago, CD). At that moment a tradition was born, "The Spring Mix," and I've been putting an Ostara/Beltane/Spring playlist together ever since. Eventually the idea spilled over into Fall playlists and my own Yule playlist too. Even with these "spin-offs" the Spring Playlist remains my favorite.
Not all of the songs on here are Pagan, but they are all songs that make me think of Spring. Be warned my tastes in late March/early April tend to run towards uplifting folk with a splash or two of pop. (For the metal-heads out there, don't worry, I've got some harder rocking stuff coming up pretty soon.) Some of the songs on this list make my Spring Mix every year, they are just that perfect for (and essential to) the season.
Keep on growing and Happy Springtime!

Richard Shindell-The Weather
Every collection of "Spring" music I put together always has one or two tracks from Richard Shindell. This year the Shindell song I've been obsessing over most has been The Weather, a track from Richard's fabulous Reunion Hill album. "Love is lost, love is found, never mind the weather." I couldn't say it better myself.

T.Rex-Beltane Walk
This song has Beltane in the title, so how could it not make this list? My wife is a T. Rex hater so when this song makes my Spring Mix most years she get a little grumpy. This tune inspires the exact opposite feeling from me, and I often awkwardly shuffle in time to the beat and engage in my own little Beltane Walk when I think no one is watching. Long-time RtH readers know that T. Rex is one of my all time favorite bands.

Lisa Thiel-Beltane (Lord and Lady)
I was having some drinks with a member of my coven the other night and he said to me "I really like Lisa Thiel." I agreed whole-heartedly. I'm trying harder to listen to more Pagan artists who are explicitly making music for Pagans and Lisa Thiel makes that easy.

Roger Clyne & The Peacemakers-Love is the Road
Roger Clyne is my favorite American born musical artist ever and in my world he sits on the Mount Rushmore of rock and roll, comfortably nestled up against Tom Petty and Bruce Springsteen. Clyne blends good old fashioned rock with influences from the desert Southwest along with a deep and abiding love of the natural world. Love is the Road is pure pop-rock bliss. "As long as blooms are crawling toward the sky . . . in every direction there is only way. Love is the road."

Kellianna-Aphrodite and Pan
One of the best things about hitting the road and getting to attend (and present) at a whole host of Pagan festivals is that I get exposed to a lot of great music. Kellianna is great music. She's got an amazing voice and her songs are full of Pagan juju, and at Springtime what could possibly be better than cavorting with Pan and Aphrodite?

Joshua Radin-Vegetable Car
Not a Pagan song in any way, but I've run into a lot of Pagan women who wear Lisa Loeb glasses, drive environmentally friendly cars and never say a word to me. Much like
Radin
, even without a knowing look on their end I still manage to find myself halfway to being in love with them. (I guess this also serves as a warning if you wear Lisa Loeb glasses and happen to run into me somewhere.)
Vegetable Car
is the type of quirky folk-tune I tend to obsess over every Spring.

Kate Rusby-Sweet Bride
Speaking of obsessions . . . . Kate Rusby has been a Mankey obsession for about fifteen years now. Her best stuff is simple folk-style music that shows off her beautiful and expressive voice. This particular song features magical horses, a house near the moon, and comes complete with a mention of Midsummer.

Butch Walker-Coming Home
Probably the only melancholy song on this list, but I just couldn't help myself. The return of Spring and nights spent sitting on the front porch and days spent digging in the garden . . .. that's when I feel most at "home," no matter what part of the country I'm living in. There's also the "coming home" feeling that I often experience when getting back to a festival out East in June or July. Home indeed.

Raphael Saadiq-Keep Marchin
I love old Motown, and I love artists that continue to pay homage to that sound, artists like Raphael Saddiq. I feel ashamed to admit this, but I fell in love with this song because of a phone commercial starring LeBron James (of the NBA, yes I watch basketball too). For me the Spring isn't just about green grass and budding blossoms, it's also about the NBA and NHL Playoffs. Sadly the joke will probably be on LeBron this May because it'll be the Indiana Pacers singing this song on their way to the NBA Finals.

XTC-The Wheel and the Maypole
Before going on what has now become a fourteen year hiatus the band XTC left us with two incredible albums, and both with pretty heavy Pagan overtones. Wasp Star (Apple Venus Vol 2) was the last of those efforts and while it's a lot more pop-oriented than its predecessor, it does contain this wonderful track. "I've got the rabbit if you his burrow home" I wonder what singer Andy Partridge is inferring there? XTC is one of my all time favorite bands and songs like Wheel are the reason why.

Dewey Cox & Darlene Madison-Let's Duet
This song is probably completely inappropriate for a Pagan blog, but I can't help myself. I have a soft spot for ridiculous movies, especially when they involve music, so I obviously loved Walked Hard. This song is completely full of over the top double entendres and a few things left unsaid, and as such it's probably perfect for Beltane. That's actually the great John C. Reilly signing and his duet partner is Angela Correa who is probably the best thing about this song. (And yes, I do try and get my wife to sing this with me as a duet now and again.)
https://www.youtube.com/watch?v=MJYdJ53_tS8&feature=kp
Derek & The Dominos-Keep on Growing
Most people know Derek & The Dominos because of the song Layla, but the whole album is a masterpiece. It's Eric Clapton at his best, and old Slowhand only gets better when he's playing side by side with Duane Allman (sadly, Allman is not present on this track). Most of Layla is full of heartbreak, but Keep on Growing is infectiously happy.

Richard Shindell-Spring
This is simply the best song about Spring ever recorded. Listen all the way through and you'll get caught up in the reel at the end.
Happy Springtime!