Last year's Pagan Things Made by Pagans For Pagans broke some sort of record in the Pagan-gifting blogosphere, so it's time to do it again! Would the world be better off if none of us bought things? Yup, but we like to buy things and we like to give gifts. Since most of us are probably going to go that route we might as well try to support the folks in our community, right?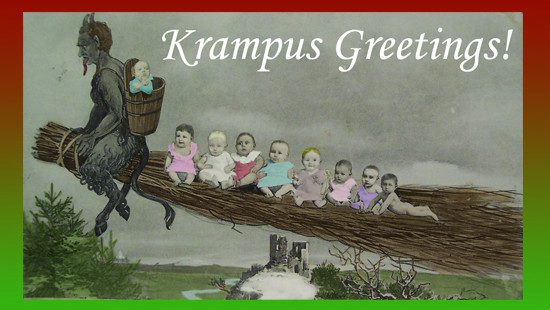 I can't say with 100% certainty that everything on this list was created by a self-identifying Pagan, but I think at least most of it is. Many of the things on this list I use on a regular basis or know the artisans involved, so I feel good recommending it. Who needs to go out on Black Friday when lists like this are readily available? And yes, I know this list only scratches the surface of things, but I'm just one dude and this is a 2800 word post. Crafting all the links, pictures, and reviews takes hours and hours of work. Help a guy out by spreading this on the Pagan-interwebs far and wide!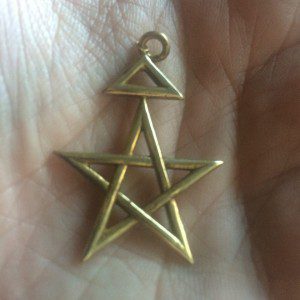 ART OF VARIOUS KINDS
Over the course of about 48 hours my wife and I received some Witchy elevations and then immediately initiated a couple of worthy folks. To celebrate I ordered a bunch of degree sigils from Metalstar Designs, and let me just say that my wife I were rather blown away by them. These were Witchy items made by Witches celebrating our Witch mysteries (did I use the word Witch enough there?). My wife and I's third degree sigils are now among our most prized pieces of jewelry, and we love our pieces so much that it basically marks the first time we've worn pentacles around our necks in many many years. Metalstar is doing such cool work right now that their pieces are starting to show up in TV shows. I know this because I follow them on Facebook.
Outside the world of sigils they also make rings, individual coven sigils, circlets, and a whole host of custom pieces. My wife's third degree symbol was made to order, I got to pick out just out the right stone and metal for her. I can't rave enough about the artistry at this shop. It's now our go to spot for Witchy-metal-things.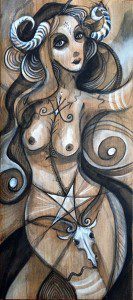 At this year's Many Gods West conference I got to meet Laura Tempest Zakroff, bellydancer, writer, and artist extraordinaire. (Why do some people seem to get all the talent?) Upon meeting her my wife whispered into my ear, "Jason she's a famous bellydancer." I of course had no idea about that, I was just in awe of the art she was selling in the next room! Beautiful Traditional Witchy-original paintings and prints. If we hadn't been flying home I was prepared to max out the credit card. Seriously Laura's art over at Owlkeyme Arts is freaking amazing.
Yeah I'm probably overly digging the horned stuff on her pages, but everything she paints is gorgeous. I usually try really hard to pick one favorite things from the artists I feature on this page but I'm having trouble with Laura. I could pick thirty different pieces and still want to include a couple more. I could see decorating my entire house in her work (if it weren't already full of framed album covers-that being said we are still going to find some room!). One of the things I really like about Laura's work is that it's completely unique. That uniqueness extends to her jewelry which is worth mentioning too. I have to move on now before I spend all of my money.
RITUAL STUFF
How about an altar? Seriously there are places where you can buy an altar online, and not just a mass produced piece of crap either, but a custom made piece for crafting your magical art! Altars from the Magical Druid come with a custom made sigil on top (the one on the link features a Druidic symbol by Ian Corrigan, make mine a pentagram please!).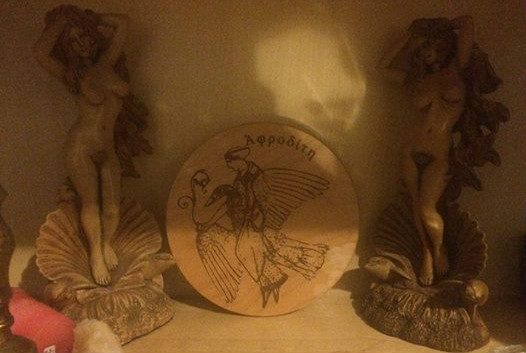 The Magical Druid is both a shop and a craft enterprise in its own rite. I know them from the ConVocation festival where I picked up an Aphrodite Swan plaque for my wife (that now sits comfortably on our Aphrodite shine). I also like that her name is in Greek on the plaque, that just appeals to me. The Krampus at the top of this page is available in card form from The Magical Druid too. (That image is so cool that it had to be the featured image in this post!)
The Aphrodite statues are from Mythic Images, and a whole lot of their work can be found in my house. Let's see . . .we have Mythic Images statues of Pan and Aphrodite along with wall plaques of Bacchus, Belenos, The Green Man, Luna, Mari, and Psyche. Is that enough stuff? They look great in our ritual room and just all over our house.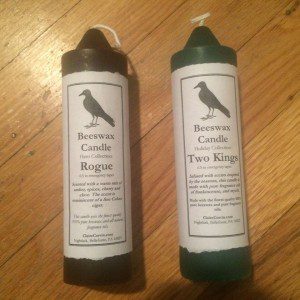 I'm a Witch, I burn a lot of candles. My favorite candles to burn are made out of beeswax and natural oils. If you feel the same way you should check out Corvina Arts. Shop-owner Claire Corvin makes high quality candles that smell amazing. My wife is allergic to just about everything that's not natural, so if these were full of bad-things we'd totally know. These are some kick-ass candles.
As you can tell from the picture we tried the Rogue and Two Kings candles. Our favorite was the Two Kings candle which we felt smelled like a ritual (it immediately put us into a magical frame of mind, and that was before casting a circle or anything). Beeswax candles aren't cheap, but when your magic needs a bit of an extra kick it's definitely the way to go. If a big candle is a little out of your price range Corvin also offers some smaller beeswax candles, perfect for spellwork!
DIVINATION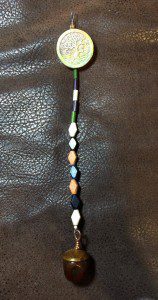 One of my favorite ways to gain a bit of insight into whatever is going on in my life is the pendulum. I set up the old yes/no/ask again board and wait to see if there are any answers awaiting me. I don't like to peer into the future all that much, but I think pendulums are a fun way to do it. Perhaps it's just the acorn and the tree on this particular piece, but I'm in love with pendulum from BohoGypsysTreasures. Oak trees and acorns are a big deal at our house (the coven is called The Oak Court after all), but if that's not your bag Boho has got some nice alternatives, along with an extensive line of jewelry-necklaces, bracelets, and earrings.
When buying jewelry (and I buy far more than you think-and that's just for me!) I like to find pieces that are unique. That's why I enjoy supporting my brothers and sisters in Pagandom, along with hitting the occasional art and craft show in my area. That's where you get the good stuff. No chain stores for me please.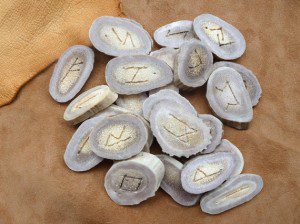 Want something a little more conventional than a pendulum? How about some rune sets made from deer antler? Deer not your favorite antlered animal? The Greenwolf also offers sets made from the antlers of elk, moose, and caribou. Yes, this is Lupa Greenwolf's store and she blogs here but I put her on this list for other reasons.
When I'm out and about and see an amazing animal piece it tends to be from Lupa's store (and I do ask). People I barely know will sometimes tell me things like "We get things from Lupa anytime something big happens in our circle." That's pretty cool shit to hear, it means that her work resonates with a lot of people. And yeah, it's not going to resonate with everyone, but for those it does hit home for, it hits in a big way. In addition to the rune sets (which are just my favorites) Lupa also makes some incredible jewelry, head-dresses, and ritual tools. Art like this is going to cost a little extra but it's well worth it.
Got a Druid on your list? How about heading over to Ian Corrigan's Game Crafter site? I'm partial to the The Ninefold Druid's Oracle, and as the packaging says it's "free of the constraints of Wicca and hermeticism." (I love that.) Sometimes taking a break from the more established iconography in my life is a welcome change. Ian also has a cool-ass ogham deck at his store.
Ian also offers a few "Druid on the go" kits, including a Druid ritual kit in card form and a set of sigils and cards that can be used in spellwork. One of the reasons I've grown to like Ian so much over the years is that he's not full of shit. If he's including a sigil in something it's the real deal. At under twenty-five bucks all of these items are worth the investment and the art is great to boot!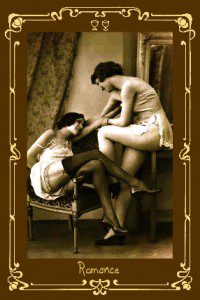 Looking for something completely out of left field? How about the Le Tarot des Femmes Erotiques, and yes they are exactly what you think they are . . . . vintage looking nudes grafted onto a tarot deck. I realize that I'm a sucker for anything that looks like it comes from a magickal order circa 1921 and these completely fit that bill. I also love that the women in these photographs look like women, and not stick figures. The cards feature a rather different take on the Major Arcana too, and that's another thing I like about this deck. A card entitled Accept the Mystery? Certainly. The Lovers reimagined as Peace After Pain? Yes again.
CALENDARS
Maybe I'm weird, but I still like paper calendars. Sure I put events on my phone, but when I'm really thinking about stuff I go to the paper calendars, and I say calendars because there's more than one in my house! My all time favorite will always be the GBG Year and a Day Calendar. Am I a sucker for old pictures of Gerald Gardner? You bet! And there are always one or two I've never seen before in the pages of the GBG Year and a Day. This year's edition comes with a bunch of coupons that allegedly pay for the calendar if you use them, but I really don't need any incentive to buy this bad boy.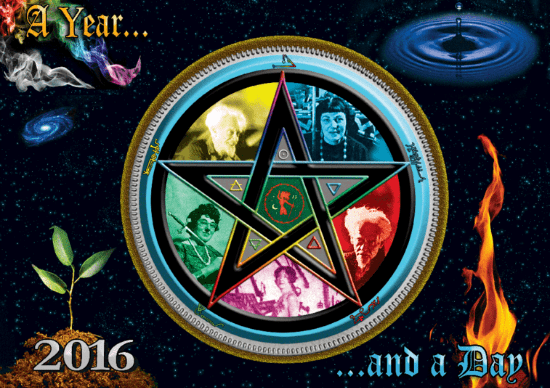 Pictures of old English dudes not your style? I get it, and I can say without hesitation that I also whole heartedly recommend the Luna Press Lunar Calendar. Luna Press has been producing this calendar for 40 years now (that's almost as old as me!), and it's been continuously popular for a reason-the lunar information in this calendar is literally out of this world! (OK, that was bad, but the calendar is not!) It's also full of beautiful art and some lovely poetry. GBG sits in my kitchen, this one goes up in my ritual room!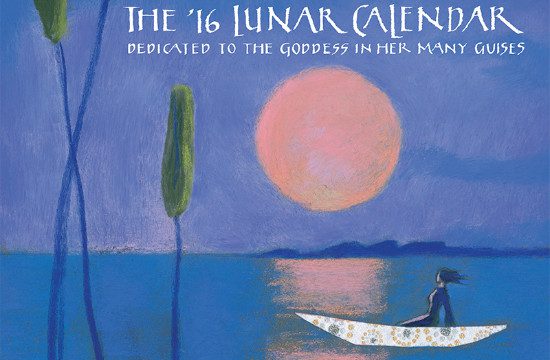 My first Witch calendar was the Llewellyn Witches' Calendar and it's still one I whole heartedly recommend. The art on these calendars is unmatched, and Llewellyn offers a whole host of calendars and day planners in witchy and astrological themes. No one is going to be disappointed with one of these days. There's also always cool sabbat related articles in every monthly listing.
OILS, SOAPS, AND MORE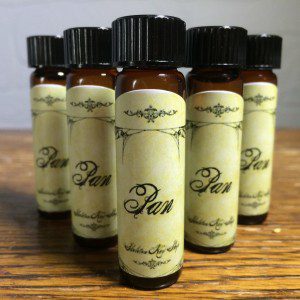 I enjoy smelling like a Metaphysical store, so I nearly always use hand-crafted soap in the shower. There's something about not using synthetic crap on my still youthful (?) skin that appeals to me. Besides, the stuff they are selling at the grocery store doesn't let me smell like me. For the past couple of years I've been buying soap from Blythe Spirits when they come around our local Dickens Fair. (What's a Dickens Fair? Think 19th Century Ren Fair at Christmas!) I tend to go for the Peppermint (it makes my skin tingle!) and the Patchouli (for that New Age-store fresh feeling). My wife also uses a few of Blythe Spirit's lotions too.
For soap that looks like art check out Skeleton Key Shop. Not only does their soap look amazing they've got some crazy varieties (if I wasn't allergic to beer I'd be all over the Guinness Stout soap!). I'm more interested in the oils too, because I love scented oils made by Witches for Witches, especially when it comes in scents like Pan. Don't worry it won't make you smell like a goat, it'll just make you feel virile. In addition to various deity oils there are also some crafted specifically for spellwork. It all makes for rather perfect stocking stuffers.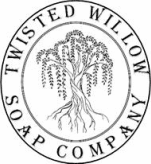 Twisted Willow Soap Company offers a full range of natural, organic, and free-trade lotions, soaps, perfumes, and massage oils. As we head into cold and flu season we should probably all pick up some bath bombs, featuring just the right aromatic oils to ease sore muscles and open up those clogged sinus passages. Late night? Try a Wake Up Shower Steamer. I'll admit it, I'm a little obsessed with smelling good.
Gossamer Stones is close to home and the owners are friends, but they make great stuff so they make the list. They've got a special holiday three pack for sale right now that's worth checking out. (It's three oils of your choice for ten bucks less than you'd normally pay!) I'm partial to the Moon Shadow and Cedar Journey oils, probably because my wife is the moon and I like smelling like a forest!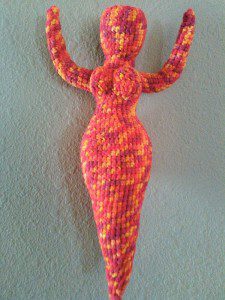 A FEW MORE
I wasn't sure if there was room on this list for a Goddess doll, but when a friend of mine shared her Etsy shop with me I just had to. These are adorable, and they come in a wide range of colors. If I had a kid, oh wait I've got some Goddess-daughters that I adore. You can find these dolls and some rosary's dedicated to my favorite Mary (Magdalene of course) at the Nifty Goddess.
As I'm writing this list I'm listening to Holiday Music. My two favorite holiday platters are American Noel by Dave Carter and Tracy Grammer and Midwinter Graces by Tori Amos. Dave and Tracy's album is a little heavy on the Jesus-stuff but Dave had one step firmly in our camp during his lifetime. And what can I say about Midwinter Graces!?! It's one of Tori's best albums ever and it's high on the Pagan imagery.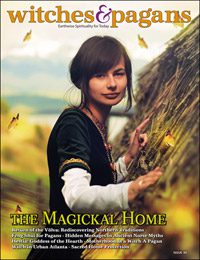 The best gifts sometimes come in the mail . . . . Yeah, I write for Witches and Pagans magazine, but I also send gift subscriptions out every year now. If I didn't believe in the editor (we love you Anne!) and the work I wouldn't do that. If paper is not your bag you can get the magazine in PDF form too. I know it sometimes feels silly to read a print magazine in this day of free blog articles, but they have an Editer, remember what those are? Sage Woman is also worth reading and subscribing too, and you can find links to that above too!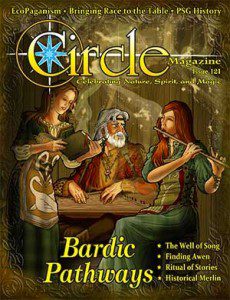 Speaker of editors, Florence Edwards-Miller is also an awesome editor, and she edits Circle Magazine, which is also worth subscribing to! I've been reading Circle for nearly as long as I've been a Pagan! Raise your hand if you have any old issues of Circle Network News in the newspaper format. Circle is an organization and a magazine worth supporting!
If you've made it this far, you might be interested in checking out some of my previous lists . . .
2014, 2013, and 2012. Not to mention this amazing collection of music you should buy for me on my vinyl the metal/psychedelia lover in your life.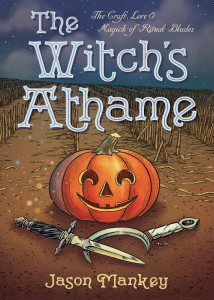 I don't usually put books on this list, and this particular book isn't due out until early January, but I WROTE IT! Yes, I have a book out (or will soon have a book out) and it's full of rituals, lore, and a whole bunch of other stuff. It's mostly about athames, but there's more to it than just that ritual blade. It's completely self-serving to include my own book here, I know, feel free to let me have it in the comments, I deserve it. In my defense The Witch's Athame promises to be the best Pagan-related book due out January 8.
11/27/15 Update: Like these types of lists? Cara Schultz at the Wild Hunt writes some nifty ones too! Here's her list from 2014, now updated to include this year's list too! (Maybe one day they'll even link to my list!)
Happy Holidays Everyone!!