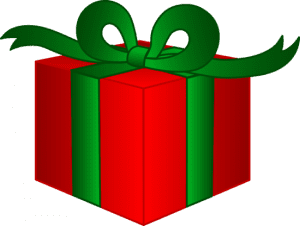 Last year I put together a gift idea list for the holidays and I had so much fun doing it I thought I'd make it a Raise the Horns annual tradition. I tried to limit the items on this list to the Pagan/Magickal realm, but there are some exceptions. For those of you who sit out the holidays I can't say that I blame you, but I'm a sucker for holidays and celebrations and always find myself getting caught up in the spirit of the season. Happy Yuletide!
MUSIC
Perhaps I'm old fashioned but I'm one of those guys who still purchases music. Sure, I've moved into the "digital download" realm on occasion, but I still buy a goodly number of compact discs. There's something nice about being able to hold a slice of music in your hand. Besides, I know my Mac is going to stop firing up one of these days, and I want to be prepared for it. I also like CD's because they are easy to wrap! I have serious problems wrapping gifts in an adult fashion.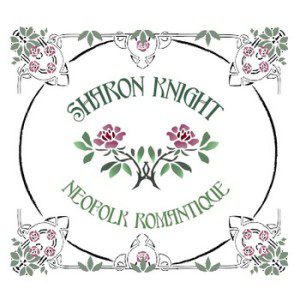 I swear that Sharon Knight is not paying Patheos Pagan for promotional purposes, we just like her! I'll admit to not being overly familiar with her music until relatively recently. Some of that new awareness for Ms. Knight's music is the fault of John Beckett who not only interviewed Sharon here, but also reviewed Neofolk Romnatique earlier this year. I'm a bit of a late convert, but add me as a fan of this album. There's a great acoustic Celtic bounce to it, all while sounding traditional and timeless. Sharon's voice is in fine form here, but it's the instrumentation that really hooked me. There's some great playing on this record. The hard copy comes with a 21 page booklet containing lyrics and song notes. This is one of my new favorite Pagan albums ever, put it under someone's Yule tree this December.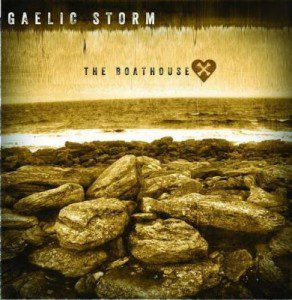 Not Pagan in anyway these days is the Celtic-inspired Gaelic Storm, but I remain a fan regardless. (Things were different several years ago, but turnover in the band changed that. My first Gaelic Storm live show was at the Starwood festival!) Gaelic Storm's albums vary in quality with some being amongst my favorite things ever recorded (How Are We Getting Home) with others being rather "eh." This summer's Boathouse album is one of their strongest offerings in years, and is full of great sing-a-long moments (Yarmouth Town) and songs just made for drinking (Whiskey Johnny). (Or I could just be a sucker for songs about whiskey.) Boathouse was recorded in just under a week and the whole disc crackles with energy. Gaelic Storm is always better in concert, but this is a fun album. As of now Boathouse is only available directly from the band and can be purchased here.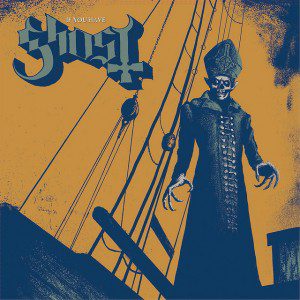 My favorite band of the last two years is the Swedish metal band Ghost (or Ghost B.C. in the United States for legal reasons). Ghost takes black-metal to ridiculous extremes, with costumes worthy of classic era KISS and Alice Cooper, but unlike a lot of modern metal bands Ghost takes a lot of their cues from 60's bands like The Doors and 70's era prog-rock. The result is a devilishly melodic concoction capable of scaring the stupid and rocking the initiated. This month's Dave Grohl produced EP is a hellish good time. The lead single from the EP, If You Have Ghosts, is an ear-worm that I've been humming inappropriately for weeks now. (The tune its self is a cover and originally recorded and written by Roky Erickson.) If You Have Ghost is worth picking up on vinyl for the awesome Nosferatu-looking cover alone. If my wife was capable of getting past the silly Satan-schtick we'd be putting up a framed copy in our living room. I saw Ghost live last Spring, one of the best shows I've ever seen featuring Nameless Ghouls and a lead singer dressed up as a Satanic Pope.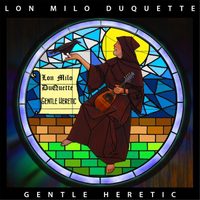 Speaking of album covers I want up in my living room, Gentle Heretic by Lon Milo Duquette is definately on that list. Much like Sharon Knight, Lon is a guy we really like on Patheos Pagan (I interviewed him just last month). Duquette's latest album is my favorite yet, with flashes of heavy metal (Paid All the Dues) alongside his trademark folk sound. It also contains the somewhat offensive yet riotously funny If We Believed. It's South Parkian in its humor and bite and I mean that in the best way possible. Outside the Box might be my favorite song on the album, a perfect mix of Lon's humor, voice, and scathing political commentary. Lon will be doing a "Not Quite Christmas Concert" on Dec. 15 if you have some holiday blues to chase away. (Perhaps we'll get him to play Helen, which features Lon meowing.)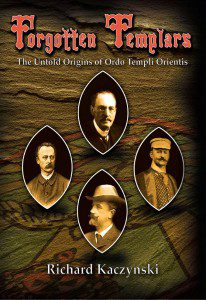 BOOKS
My favorite Aleister Crowley biography is Richard Kaczynski's Perdurabo (which you can order here), but I about fell out of my seat when I ran across his Forgotten Templars: The Untold Origins of Ordo Templi Orientis. As far as I know, the early history of the O.T.O. has never been told before, and it's long overdue. If you've never read Kaczynksi before you are in for a treat. He takes thorough scholarship and makes it easily accessible. Forgotten Templars has a pretty steep price tag ($79.95), but it's also a truly beautiful book with gold-foil stamping and over 200 pictures. If it's anything like Richard's other books it'll be pretty fabulous. (I haven't read this one yet, it's on my Holiday list, pay attention wife!). Support great scholarship and share a little history with your favorite Pagan history nerd this Yuletide. Order it directly from Richard's website.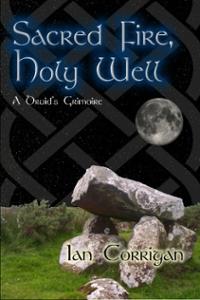 I have been trying to read a few Pagan things outside of my usual British-trad/Occult history bubble, so I've put Ian Corrigan's Sacred Fire Holy Well on my Christmas list this year. I have so many friends involved in Druidry that I feel the need to be more informed (don't get your hopes up Druid-friends, I'm a Witch through and through). If you aren't familiar with Ian you should be. He's one of the guiding lights of Modern Druidism in the United States via ADF, and a top-notch scholar of the Western Magickal Tradition as well. In addition to Sacred Fire (which Ian calls his "big book") he has several other titles available on all sorts of subjects from dragons, to Druidry, to high magick. I'm a big fan of Ian, even though his blog lacks a link to Raise the Horns.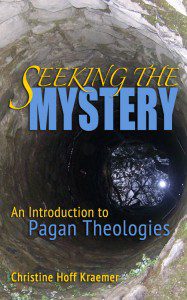 I promise that I have no ulterior motives for plugging Seeking the Mystery: An Introduction to Pagan Theologies beyond my desire to support good Pagan writing. Yes, Christine Hoff Kraemer is one of our own and the editor of Patheos Pagan, but that's beside the point. Seeking the Mystery is something different; an attempt to analyze the theologies that make up Modern Paganism. I'm a big fan of Pagan books outside the "101" box, it's nice to see some 400 level reading material. While the title sounds rather scholarly and daunting, it's a breeze to read and I promise you'll learn something if you do. Tell someone you think highly of them this holiday season by getting them this book.
DIFFERENT STUFF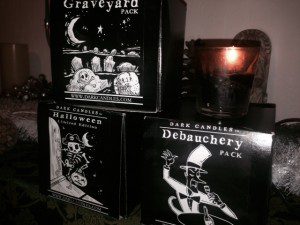 After last year's ConVocation gathering in Detroit Michigan I got an email from someone asking me if I would be interested in trying out some candles from the company Dark Candles. I'm not stupid so I said sure, and then just a few days later I received a package with about three dozen small votive candles, all beautifully packaged and so pretty I was scared to take them out of their boxes! With titles like Debauchery, Graveyard, and Halloween I set them in my candle drawer, waiting for just the right opportunity to use them. That right opportunity was this past Samhain, and let me just say, they were great! My wife is highly allergic to most scented candles, but we encountered no sneezing or stuffy noses. Candles with macabre sounding scent titles like "vampire" lived up to their billing, but not in an unpleasant sort of way. (It was like a horror-movie scent, something that made me think of vampires without smelling like the undead. Hard to describe, but I didn't want my Samhain ritual to smell like flowers.) You can like Dark Candles on Facebook and follow them on Twitter. Consider me well pleased with these candles, and apparently they have a Yuletide line coming out next month! The colors were gorgeous too, many of them muted to match their scents. Just wonderful!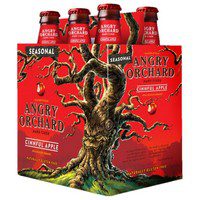 Everyone knows that Jason is a big fan of hard cider, and last year I recommended several different varieties. (My favorite this time of year remains Ace Hard Pumpkin, truly the nectar of the gods.) Easier to track down than Ace is Angry Orchard's Cinnful Apple, currently listed as a "seasonal variety" but let's hope it's at least annual if not year round. It's a delicious blend of apple cider and cinnamon, with near perfect balance. It hits the tongue with a sweet cinnamon flavor and then follows through with a burst of apple. Absolutely delicious. My local Target store is caring Cinnful Apple, so it shouldn't be too hard to track down. I'm not sure I'd want to put six of these back in a row, but it's a great change up. I've been really impressed with Angry Orchard since they debuted last year (Angry Orchard is a part of Sam Adams Brewing) and due to their marketing clout they've gotten cider into places I never would have expected to see it.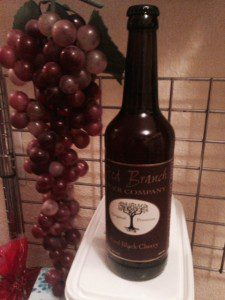 Last November I visited the Dickens Fair in San Francisco for the first time and upon entering I noticed that the bar was serving something called Red Branch Hard Cherry Cider. I had never heard of this cider before, but it sounded intriguing, so with a hearty "Happy Christmas" the bar tender served me up a pint. Seven minutes later it was gone. Pure cider heaven. I'm not sure I have ever tasted anything more delicious than this particular cider straight out of the tap. I spent a few months trying to track it down and then found out it came from Rabbit's Foot Meadery, which is just a little over two miles from my house. Rabbit's Foot doesn't just make several delicious ciders, they also make a variety of mead's (which are easier to find outside of California). If you like mead or cider I beseech you to track down some Rabbit's Foot products. Drinking and making merry doesn't get any better. (If you live in Northern California I also have to recommend a trip to Dickens, lots of Pagans there and Pagan friendly products.)
If you haven't heard about the Pagan Bundle yet, take a look and check it out. Pagan products by Pagans for Pagans, and all at a very reduced and reasonable rate.
Have a great holiday season and I'll see you in December!