Deck the halls with Druids & Witches
Fa la la la la, la la la la.
Merchant rooms with athames & kitsches
Fa la la la la, la la la la.
Don we now our Pagan apparel,
Fa la la la la, la la la la.
Troll the ancient Polytheist carol,
Fa la la, la la la, la la la.
See the blazing festival before us,
Fa la la la la, la la la la.
Bang a drum for the Feri chorus,
Fa la la la la, la la la la.
Follow the revel in drunken measure
Fa la la la la, la la la la.
While I tell of convention treasure,
Fa la la la la, la la la la.

That's not really how the song goes, but here we are once more on the cusp of another indoor festival season. Since everyone seems to enjoy my rather snarky round-ups of outdoor festivals I thought I should do the same with the indoor ones too. There are a lot fewer indoor gatherings, but they tend to be written about more. PantheaCon for instance is a huge dealio, probably because it takes place in a rather warm spot in the country (by February standards anyways).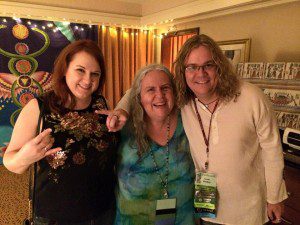 It's also easier to visit an indoor festival when you are coming in from out of town. You don't have to pack a tent or a cooler, all you need is a credit card with a lot of free room on it. That's probably the downside to the indoor festival, they tend to be more expensive once travel costs and hotel fees are added into the equation.
I used to be able to go to outdoor festivals for nearly nothing. I owned all my camping stuff and then would get by eating nothing but Spaghettios and Pop-Tarts (don't judge!). Those were fun times, though they probably shaved a few years off of my life expectancy. So anyways, here's my quick guide to the season's indoor gatherings. As an added bonus every festival features its own Led Zeppelin song, since one of my New Year's resolutions was to listen to more Led Zeppelin.
The "Who" part of these round-ups are not complete, and the people listed often reflects my own personal biases. Besides, I just can't list everybody. Usually I give up about halfway while searching through the programming listings. And of course I'm a bit partial towards people who write at Patheos Pagan.

PANTHEACON
When: February 12-15
Where: San Jose California
Fees: 80 bucks for all four days, day passes (40 bucks) and evening passes (20 dollars) also available.
Who: Sonja Sadovsky, Lasara Firefox Allen, Jason Mankey, Tomas Prower, Laine DeLaney, Jenya Beachy, John Beckett, Brandy Williams, Orion Foxwood, T. Thorn Coyle, Crystal Blanton, Lupa, Diana Paxon, Raven Grimassi, Christopher Penczak, Selena Fox
As you can see from the speaker line-up PantheaCon is stacked again this year. If there's one "national" festival truly left in the United States it's Pcon. There are reasons for that, it's been going on longer than some of you have been alive, and it's put together extremely well. I think the fact that it's in a reasonably nice area of the country helps a lot too. (I know I used to love visiting San Jose when I lived in Michigan every February.)
For me Pcon has always been about more than the workshops, the parties are especially good (Pcon "Suite Culture" is something other festivals should take a look at), and in many ways it feels like an annual "Pagan homecoming." The downside is that the thing is so big these days it's impossible to see everything or even be tuned into most of what's going on. With 2000 attendees it's more like a small town than a festival.
Festival Led Zeppelin Song: Fool in the Rain Because I'm hoping it will rain the entire time, and after doing three workshops I'm going to be wandering around like a fool waiting on the wrong block.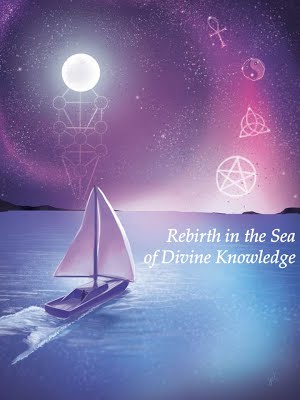 CONVOCATION
When: February 18-21
Where: Dearborn Michigan (right next to Detroit)
Fees: 85 bucks for all four days at the door, Day passes available (40 dollars), Night/Drumming passes too
Who: Selean Fox, Dragon Ritual Drummers, Jason Mankey, Richard Kaczynski, Ellen Dugan, Michelle Belanger, Jenya Beachy, Ian Corrigan, Taylor Ellwood, Melissa Hill, Shauna Aura Knight, Raven Kaldera.
I have never understood why ConVocation seems to take such a backseat to PantheaCon. It has nearly 1000 attendees from all over the country, and has been around for nearly as long. It doesn't bring in quite so many big-names, but it brings in a lot of quality programming and has a "togetherness" to it that doesn't exist at any other festival that I attend. Yes, last year the high temperature at one day of ConVo was a balmy -1 Fahrenheit (that's not the low, that's as warm as it got!), but it's not like anyone has to go outside when visiting an indoor event.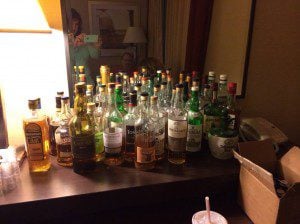 Con (as they call it in the Spartan State) is a whole hell of a lot of fun too. There's a really awesome masquerade ball on Saturday night, and on Friday night there's karaoke where I'll be belting out some Back Door Man by The Doors. In addition to those social events there's the usual selection of rituals and other great stuff, so yeah, this is a great festival. And while it's big, it's not so big that you'll get lost in it. It's the best of both worlds. (Oh and we are doing a Patheos Pagan panel at ConVocation, so that should be cool!)
Festival Led Zeppelin Song: I Cant Quit You Baby I moved 2000 miles away from Michigan to escape the snow and the cold and yet I come back every year in February, because I just can't quit Con. Sure I stay on "Pacific Time" while I'm there (in bed by 4:00 Eastern and up around noon, which is only 1:00 and 9:00 Pacific respectively), but this festival has my heart, if not my body chemistry.
HALFTIME-VENDOR ROOMS!

What's the quickest way to part with 500 dollars if you are Jason Mankey and attending a Pagan festival? Visit the vendor room. Oh my gods, every year these things kill my bank account. Whatever I make selling books and locks of my hair is quickly disposed of in a paradise of hand-made items and hard to find books. Fields Book Store gets me every year with all sorts of titles I've never heard of before, much less have seen. My wife's beautiful head nearly demands a new crown each year, and not to mention our custom incense blend from The Amber Wolf (there's actually an "Oak Court Blend" on their books).

Seriously, a good vendor room is a literal treasure-trove. And most of it is made by the folks selling it, so there's no worry about what sweat shop in came out of. Nearly half of our ritual implements come from Pagan Festivals and/or Craft shows (and sometimes it's hard to tell the difference!). So if you've got a little cash left over after paying for your hotel, food, and admission help a friend out and take home something truly worth owning.

Vendor Room Theme Song: When the Levee Breaks Because once I spend that first twenty bucks the wallet is broken and all the rest of my cash goes gushing out.
SACRED SPACE
When: March 10-13
Where: Hunt Valley Maryland
Fees: 225 at the door, 100 bucks a day.
Who: Ian Corrigan, Ivo Dominguez Jr., Ellen Lorenzi-Prince, Katrina Messenger, Sabrina Chase.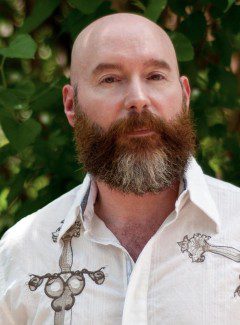 This is the one festival out of the four profiled in this space that I won't be at. Bummer, but I'll probably appreciate the night of solid sleep. Last year Sacred Space shared a spot with the Between the Worlds event, this year they are back to being a stand alone festival.
It's hard to write about a festival you've never attended and when you don't know any of the organizers, but I have done Pagan stuff in Maryland and the community there is amazing. That this is on the East Coast near Baltimore and not too far from our nation's capitol and you've got the makings of a great event. Besides, you can listen to Ian and Ivo for hours on end, and that's a treat in and of its self.
Festival Led Zeppelin Song: Over the Hills & Far Away Because this festival is the furthest away for me, and is more like a dream than something I'm going to be able to participate in this year.

PAGANICON
When: March 18-20
Where: Minneapolis Minnesotta
Fees: 65 bucks in advance (more at the door), day passes available, Paganicon Saturday Night Ball Only Passes are 15 dollars
Who: T. Thorn Coyle, Tamara L. Siuda, Crystal Blanton, Ivo Dominguez Jr., Jason Mankey, Heather Greene
Can we just pause for a moment and let out a long "W O W" for Ivo. He's the only person other than yours truly visiting three of these festivals this year, and since he actually probably prepares his presentations ahead of time he's the only one out of the two of us who has done any real work*. There are other people on these lists doing two festivals, but three!?!?! Festivals are exhausting for presenters, I know this from experience. When you are done people want to talk to you, buy stuff from you, and hang out with you and the downside is that it's hard to do when you've thrown all of yourself into a 90 minute presentation.
Last August someone excused me of being "stuck up" at a festival, and it stung. I'm not stuck up or full of my self, but I am naturally an introvert. That guy who does the workshops and tells the dick jokes? That's not really me. That's a mask I put on so I can get through workshops without barfing in front of 100 people. So when I say doing workshops is exhausting it is, so give Ivo and Shauna a ton of love for doing so much work.
I have never been to Paganicon before, but I know a lot of people in Minneapolis, and some of them even pretend to like me, so I'm super excited to be going. I'm also terrified because of that shyness thing, so we will see how it goes. I have heard nothing but delightful things about Paganicon over the last few years so my expectations are high (though not necessarily through the roof high). They do call that part of the world Paganistan, and one of the best things about visiting different Pagan locales in the country is that you usually see the best of a community. You don't get to stick around long enough to get involved in the Witch Wars and all that other nonsense. So this is going to be fun! (And if you are going to Paganicon and know me, or know of me, be sure to be nice and say hi and share your cider with me.)
Festival Led Zeppelin Song: Immigrant Song "We come from the land of the ice and snow . . ." I've never been to Minneapolis and all I really know about Minnesota I learned from The Prairie Home Companion so my perspective is going to be quite warped. Hopefully Spring will have sprung in the land of a 1000 10,000 lakes (I was chastised here for writing 1,000 instead of 10,000-apparently they take their lakes very seriously in Minnesota) by the time I've landed.
PLEASE NOTE: This is about festivals in February and March, not later in the year. I didn't forget your festival in August, that's coming in a couple of months.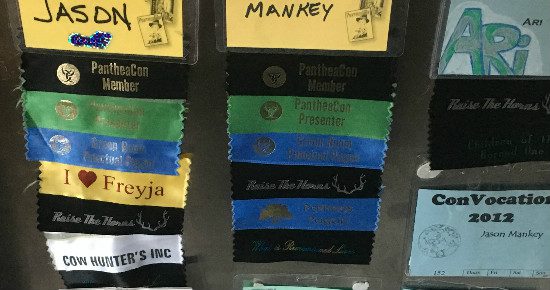 *This statement is actually not true for a number of reasons. The first is that Shauna Aura Knight is visiting three out of the four festivals on this page. The second reasons is that I work my butt off when presenting. I just like to pretend that it all comes easy.