It's time once again for the least prestigious awards column on planet Earth, the Hornie Awards! What are the Hornies? They aren't just a good itch in your pants, they are my personal round-up of faves and forgettables in the Pagan year that just was, 2016. Please don't take these awards too seriously, they are all just in good fun!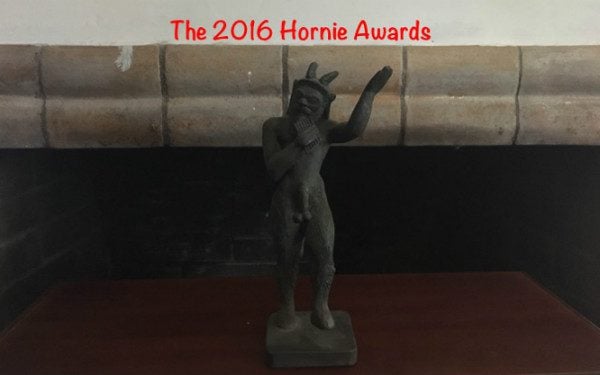 Comeback Kid: Christopher Drysdale Over the last two years Christopher Drysdale has become one of my nearest and dearest friends, and I'm relieved and thankful he's still with us. I'm not going to go into exactly what Christopher went through (if he wants you to know he'll tell you) but that he's here and back at home is a true gift from the gods. When one of your friends knocks at death's door it puts all the real "problems" of life into perspective. Christopher is one tough SOB and I'm not sure if I would have maintained the level of good humor and optimism that he did during his battle with cancer.
Exhibition of the Year: Folklore, Magic and Mysteries: Modern Witchcraft and Folk Culture in Britain (The Doreen Valiente Exhibition) at Preston Manor in Brighton England.
Did my wife and I travel to England this year just to see the Doreen Valiente exhibition currently hosted at Preston Manor in Brighton? Not really, but yes, we kind of sort of did. Much of our recent trip to the UK was planned around visiting this excellent collection of Pagan things and magickal tools once belonging to Doreen Valiente, the Mother of Modern Witchcraft! The whole exhibit is only a few display cases long, but my wife and I (along with the delightful Dodie Graham McKay) managed to turn what should have been twenty minutes of gawking at stuff into nearly an hour of gawking at stuff! An old BoS written by the Grand Old Man himself Gerald Gardner!?!?! You better believe this was my favorite museum exhibit of the year. And I say this having just been to The Celts exhibit (featuring the Gundestrup Cauldron) in Edinburgh five days previously.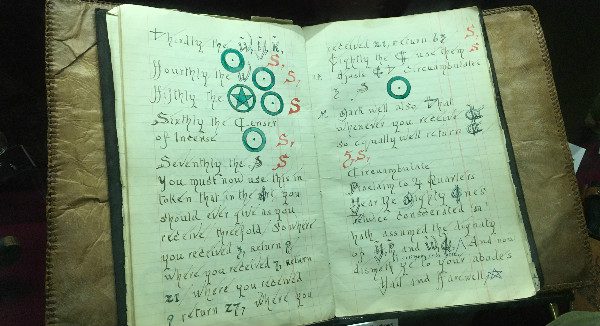 Special thanks to Preston Manor, Ashley Mortimer, The Doreen Valiente Foundation, the late John Belham-Payne, and everyone at the Center for Pagan Studies for making this look into Doreen's life as a Witch possible. I'm sure Doreen would have been all sorts of embarrassed by the fuss, but she totally deserved it in the best way possible.
My Latest Bromance Award: Devin Hunter
Past winners of this award (which have never been released before publicly) include Gwion Raven, Kirk Thomas, and Christopher Penczak, but this year's recipient, Mr. Devin Hunter has been truly bro-tastic. It all started at Pantheacon this past February when we spent a few minutes making out in the Black Rose Witchcraft Hospitality Suite, and things grew from there. At this year's Pcon I'll be helping Devin and friends with a Friday night ritual, and a week later Devin will be helping me with a Margaret Murray themed ritual at ConVocation! So yeah, lots of bromance time for us in the coming months.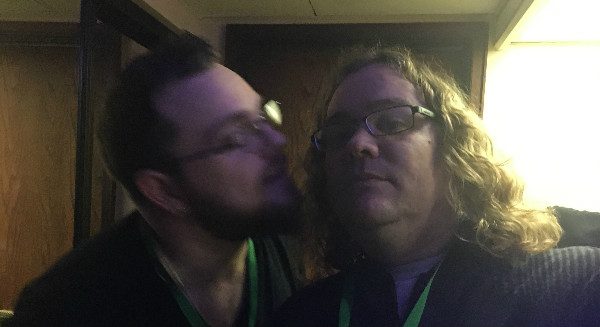 But it goes a little further than that. Online Devin is often a very much needed voice of reason when people chooser to start shouting at each other in unproductive ways. He's also a hell of a writer and I can't wait until you get a chance to read his latest book The Witch's Book of Spirits. I got a sneak-peak at it and it's really great!
HORNIE AWARDS PRESENTED AT AN EARLIER CEREMONY

Writer of the Year: Morgan Daimler Smart yet still accessible, topical, footnoted, well written . . . . Morgan does it all. It thrills me to no end that she writes some at Patheos Pagan!

Deity of the Year: Cernunnos I love you buddy! Probably on this list because I saw his Cauldron back in September.

Distillery of the Year: Glen Moray Best distillery tour ever, and they are experimenting with Scotch aged in cider barrels!

Organization of the Year: Pagan Federation of Ireland Any organization that serves a hearty "fuck off" to racists and homophobes deserves an award.
Bookstore of the Year: Atlantis Bookshop, London England
Why did Atlantis win the coveted Hornie Award this year over the 2000 other bookstores out there in the world? Was it because they hosted a book signing and workshop by me? That certainly helped, but it was more than that. First of all Bali and Geraldine are treasures. Seriously, how often have you gone into a bookstore and felt like an outsider? That doesn't happen at Atlantis, and they back-up their kindness with know-how, another shortcoming at many shops.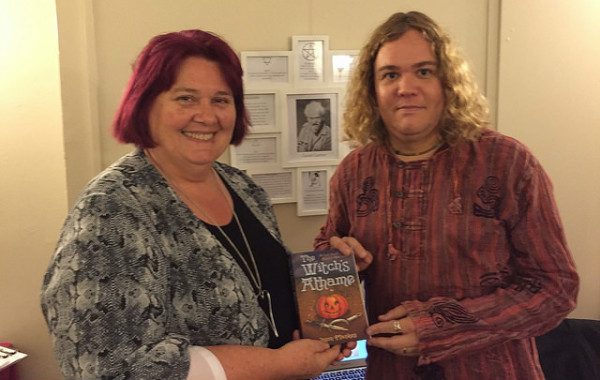 But the store is also a museum. I'll never forget my first trip there two years ago, and being in awe of a Samuel Liddell MacGregor Mathers self-portrait on the wall. My greatest memory of that evening is Geraldine telling my wife and I that "Aleister Crowley, Dion Fortune, and Gerald Gardner had all touched the doorknob" we had to grab on our way out. I didn't wash my hands for a week, and boy was Ari mad at me! This year I found out that Jimmy Page has also touched that doorknob a number of times. This time I haven't washed my hands in several months.
Festival of the Year: Summerland Spirit Festival
It's always touch choosing the festival of the year, and several factors generally come into play. The first one is "was I there?" and if the answer is yes that festival instantly comes under consideration. If the answer is "no, I was not there" there's no possible way a festival can win. Is this fair? Of course not, but life is not fair, and the Hornie Awards are a part of life so they too are not fair.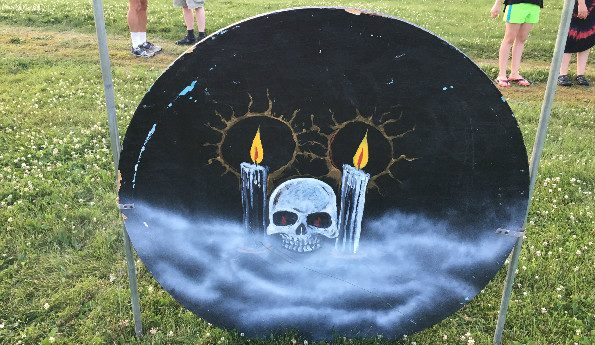 What made Summerland this year's winner? Probably me being able to do ritual with Sonja Sadovsky who I've had a bit of a crush on ever since reading The Priestess and the Pen (her first book). Doing ritual on the road is always tough, but it's a lot easier when you get to do it with a competent High Priestess. So the ritual was fun, and the atmosphere was fun too.
I also got to perform a strip-tease to Steel Panther's Community Property. That's right, and entire campground watched me gyrate to one of the finest hair-metal ballads ever recorded, and no one covered their eyes, which was a really nice surprise. Everyone at Summerland was super nice and I even recruited a new writer while I was there and made a bunch of friends. They also let me do some Morrison Ritaulizing after I was done dancing. Two thumbs way up for this festival.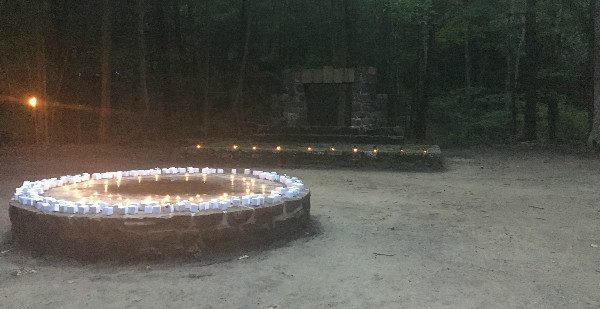 Special Runner-Up Award to CWPN's Harvest Gathering. Had it not been 100 degrees everyday (which is in no way the fault of the organizers of course) Harvest Gathering might have run away with this award because there was a lot to like there. Not only did I feel like I was amongst old friends (and in many ways I was, but new friends felt like old ones if you know what I mean) I've never met a festival staff that tried so hard to facilitate the perfect experience. While enjoying our second 110 degree afternoon the festival put together an impromptu ice cream social! That's the kind of thing that makes a festival worth coming back for.
Song of the Year: Square Hammer by Ghost This is two wins for Ghost in the last two years, but that shouldn't be much of a surprise. Ghost is the best band of the last ten years. Great gimmick, fantastic musicianship, melodies for miles, and excellent songcraft . . . . Ghost can and does do it all. They even won a far less prestigious Grammy award this past February.
What makes Square Hammer so awesome is that it's easy to pretend it's about Freemasonry. Hammers, squares, levels, swearing before the Devil . . . that could all be Masonic right? They even use this song in the commercial bumpers during Monday Night Football games. I never thought three of my biggest passions (the occult, heavy metal, and football) would all come together so neatly on a Monday night but it's happened a few times this year. There have been several days this year when I've listened to Square Hammer ten times in a row, it's that good!
Commenter of the Year: Woods Wizard
In this age of hyper-partisan politics it's easy to get caught up in yelling at everyone who disagrees with you, but that is so unproductive! It doesn't do any good to start a conversation by yelling "Racist" and then expecting that person to engage with you in any sort of meaningful way. Now Woods Wizard doesn't yell in our comments section, but I think his opinions are a little different from my own, and that's completely OK. Woods is proof that we can have civil intelligent conversations while holding different viewpoints.
Not everyone that we disagree with is a bad person, and they might even have something to offer! I value the Wizard because he almost always has something to offer when commenting here at Patheos and throughout the blogosphere. Congrats to you my friend!
AWARDS WE DIDN'T WANT TO HAVE TO GIVE OUT

Useless Controversy of the Year: My Witchcraft is Scarier than Your Witchcraft Can't we all just be scary together?

Complete Dipshits for 2016: Asatru Folk Assembly Celebrating transphobia and racism all in one Facebook posting earlier this year. Delightful! (Not.)
Lifetime Achievement Award: Selena Fox
Few people have done as much for Paganism in the United States as Selena Fox. And she's done it all with a smile and a sense of grace that most of us can only aspire too. Selena is one of the absolute best people on the planet and I think she deserves a little shout out for being awesome. Hence this Lifetime Achievement Hornie Award.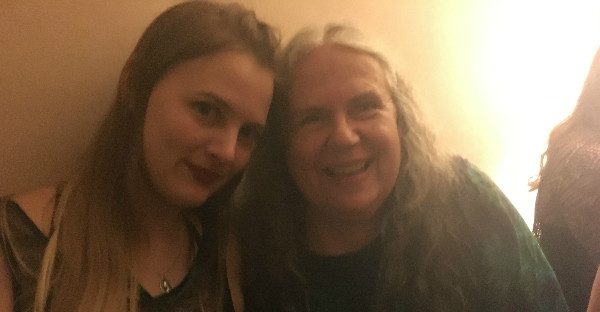 Another amazing thing about Selena? She's been so amazingly influential that some of the things she's pioneered (chants, songs, rituals, etc.) might just be in your own rituals without you being aware of it. I open up most of my rituals with the same chant and I always assumed it was old and English. Nope, Selena. She's just that cool.
Congrats to all of this year's winners!