I watch football, not just the NFL (National Football League) but college football too, and also lots of other sports. In the Pagan world that makes me a strange individual. At Circle Sanctuary's Pagan Spirit Gathering this past June a fellow festival goer came up to me to express their disapproval of the Kevin Durant (KD!!) Golden State Warriors jersey I was wearing. Do I usually wear sports jerseys at Pagan events? Of course not, but it was a travel day, and I always try to wear sports stuff when I have to go through TSA.
You see, sports are one of the most absolutely normal things in my entire life. The Bro-Witch outfits don't go over very well when I'm traveling, but no one has ever looked at me twice while wearing Steelers gear. Apparently t-shirts with Gerald Gardner's face on them are viewed with a little bit of suspicion, while Le'Veon Bell jerseys are good to go. I've never had a chat with a TSA agent about Doreen Valiente, but I have had chats about the San Francisco Giants (baseball).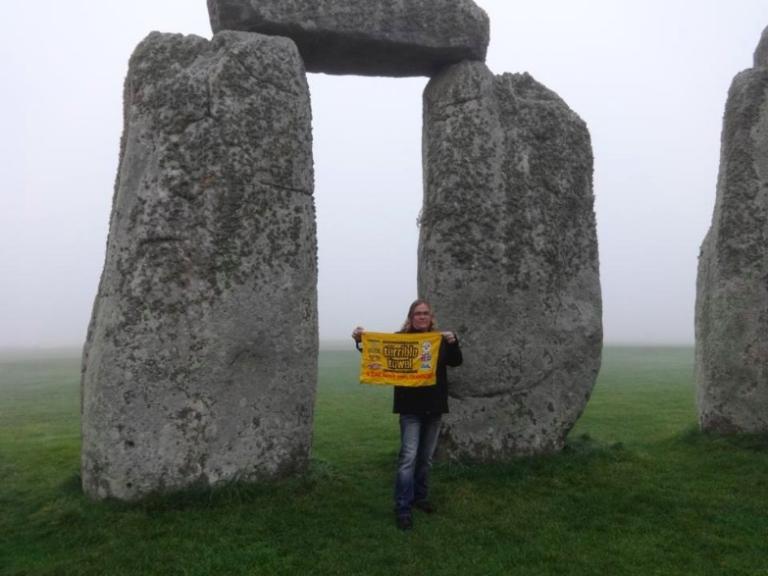 Most people in the Pagan world don't think about sports as normal behavior, but watching sports is something a lot of regular people do with some frequency. Almost 20 million people watched every game of this past year's NBA Finals between the Golden State Warrior and Cleveland Warriors. Twenty million may not sound like a lot, but there are probably less than 3 million Pagans in the United States. There are more NBA fans apparently than Pagans.
And don't get me started on the NFL's ratings. 111 million people in America watched this past year's Super Bowl. That's about one in three people, an insane number. By way of comparison this season's Game of Thrones finale snagged 12 million viewers.
College Football Predictions

Four teams will play in the College Football Playoffs, and those four teams will come from the SEC, the Big 10, the ACC, and the Pac 12. Sorry Big 12 (a conference with only ten teams-sports don't always make a lot of sense!), but you'll be on the outside looking in yet again. On New Year's Day number one Alabama will square off against number four Stanford, while Penn State will play last year's National Champion Clemson (who beat Alabama in one of the most thrilling college games ever played).

Sadly though for Alabama, they'll be runners-up for a second year in a row, this time losing to the Nittany Lions of Penn State. It'll be close but the running of Saquon Barkley will be enough to get the team from Happy Valley back to the promised land. Penn State 28, Alabama 24.
Do I think all Pagans should be watching football this Autumn? Absolutely not, and if I had my life to do over again I might not be watching either. Football is a violent and brutal sport, whose workers are exploited, yup exploited, even with those large salaries. Deciding to play football is like saying "I'd like to shorten my lifespan by ten years and spend my several decades in extreme pain." The owners are mostly assholes too, as are a lot of the fans, but I still continue to tune in.
I think I watch football because it's this tether to another world I'm not really a part of so much anymore. It connects me to members of my family with whom I no longer share a whole lot, and a couple of friends too. When all else fails we can talk about how terrible the Detroit Lions (NFL) are doing this year. I can walk into almost any pub, anywhere in America and immediately strike up a conversation about how the Atlanta Falcons blew last year's Super Bowl, and with people I share absolutely nothing in common with.
Sometimes for my own sanity I find that I need to escape the Pagan world for a few hours, or even an entire day. After writing books, doing blog stuff, and reading Dion Fortune books I want to turn the magickal part of my brain off and indulge in mundania, and I've found very little that's more mundane than sports. I think it's healthy to have interests outside of Paganism, and every fall mine end up being football and CW's Arrowverse.
I've made a lot of friends through sports over the years, and it's something that pulls me back down into reality. I need that. I need to be grounded, I need a bit of the mundane, and football Sundays are generally how I do it.
NFL Predictions

You know I just write a post about how weird it is to like sports every year so I can share my NFL predictions, right? If I had my druthers I'd be writing at Deadspin, but the world and the gods pulled me in other directions.

If you are a football fan you are probably aware that most sports writers have already proclaimed the New England Patriots NFL Champions again. Apparently they are the greatest team and the greatest organization to ever exist, and some people believe they might even go undefeated. For the record, they are very very very good (and are not above cheating to win) and should probably be considered the favorite, but it's also very very very hard to have everything go your way year in and year out.

Over the last 16 years the Pats have won 5 Super Bowls, but their last two Super Bowl wins (in 2015 and 2017) in a lot of ways came down to luck. If their opponents had just run the ball a combined total of six more times they wouldn't have won those games. (In 2015, at the one yard line, their opponent the Seattle Seahawks called a pass play that was intercepted-one of the absolute dumbest play calls of all time. And in 2017, the Atlanta Falcons who had built a sizable lead, stopped running the ball in the second half, allowing the Pats time to tie the game up. One crucial pass play-when they should have run the ball-took the Falcons out of field goal range due to a sack. Those three points would have won the Falcons the game.)

So yeah, you have to be lucky to win, in addition to being good, and they just aren't going to be that lucky this year. They've already lost some players due to injury, and Tom Brady is on the cover of this year's Madden NFL Football video game, which means he's probably cursed to go down with an injury. Injuries, and luck are a part of the game, and it's hard to get a winning hand from those two cosmic forces year in and year out (though apparently videotaping the playcalls of other teams and using deflated balls does help some).

AFC Playoffs

AFC Division Winners:
East: New England Patriots
North: Pittsburgh Steelers
South: Tennessee Titans
West: Oakland Raiders

Wildcard teams:
Denver Broncos
Kansas City Chiefs

Wildcard Round:
Titans over Chiefs
Raiders over Broncos

Divisional Round:
Raiders over Patriots
Steelers over Titans

Title Game:
Steelers over Raiders

NFC Playoffs

NFC Division Winners:
East: New York Giants


North: Green Bay Packers
South: Atlanta Falcons
West: Seattle Seahawks

Wildcard Teams:
Detroit Lions
Washington Football Team

Wildcard Round:
Lions over Seahawks
Giants over Washington

Divisional Round:
Packers over Lions

NFC Title Game:
Packers over Giants

Super Bowl:
Steelers over Packers